Beaver Football Gameday – Game 4 – September 23, 2017 vs SMSU Mustangs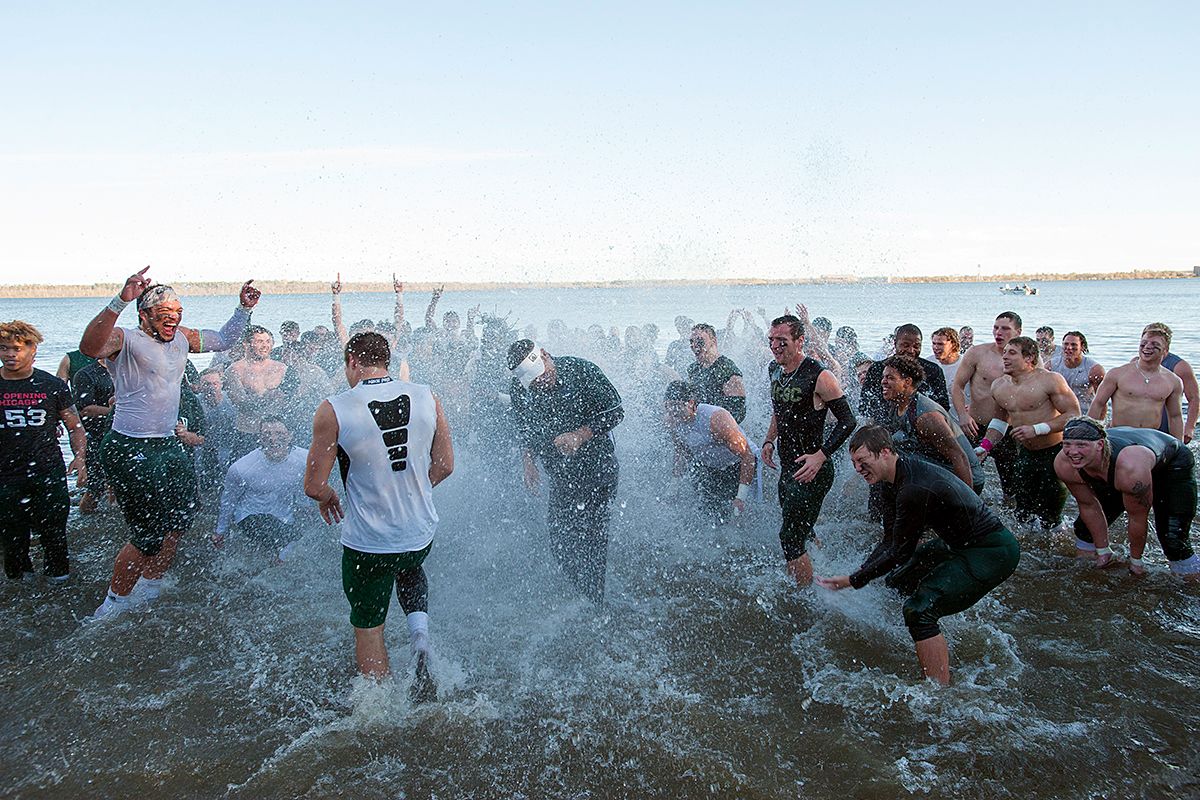 The Bemidji State football team looks to bounce back from last week's overtime loss at Augustana by hosting the Southwest Minnesota State Mustangs at the Chet. The game marks the Beavers annual Homecoming game. BSU has won seven straight Homecoming games. The Mustangs lost in week one, but have won the last two games. They feature a very high powered offense, with veterans at quarterback, running back and wide receiver.
The Beavers will have several game-time decisions to make after several players were knocked out of the game with injuries last week.
Pregame Open Pregame Open
Bemidji State Coach Brent Bolte Pregame Bemidji State Coach Brent Bolte Pregame
Trysten Ross Player Profile BSU Player Profile
Bucky's Legends for September 23, 2017 Bucky's Legends
| | | | | | |
| --- | --- | --- | --- | --- | --- |
| | 1st | 2nd | 3rd | 4th | |
| SMSU | 7 | 0 | 8 | 7 | 22 |
| BSU | 7 | 23 | 7 | 3 | 40 |
First Quarter
BSU TD 06:15 Ames (Aanerud kick)
SMSU TD 01:35 Payne 2 Yd Run (Crew kick)
Second Quarter
BSU FG 12:36 Aanerud 32 Yd
BSU TD 08:03 Lackowski 27 Yd Pass From Hein (Aanerud kick)
BSU TD 01:01 Lunde 16 Yd Pass From Hein (Aanerud missed kick)
BSU TD 00:05 Kugmeh 8 Yd Pass From Hein (Aanerud kick)
Third Quarter
BSU TD 07:59 Nomane 16 Yd Run (Aanerud kick)
SMSU TD 00:43 Griffin 2 Yd Run
Fourth Quarter
BSU FG 11:34 Aanerud 23 Yd
SMSU TD 02:32 Griffin 1 Yd Run (Crew kick)
Other Highlights
Highlight Brent Bolte Postgame
Highlight Andrew Lackowski Postgame