Beaver Fever Friday – BSU Womens Hockey – Erin Deters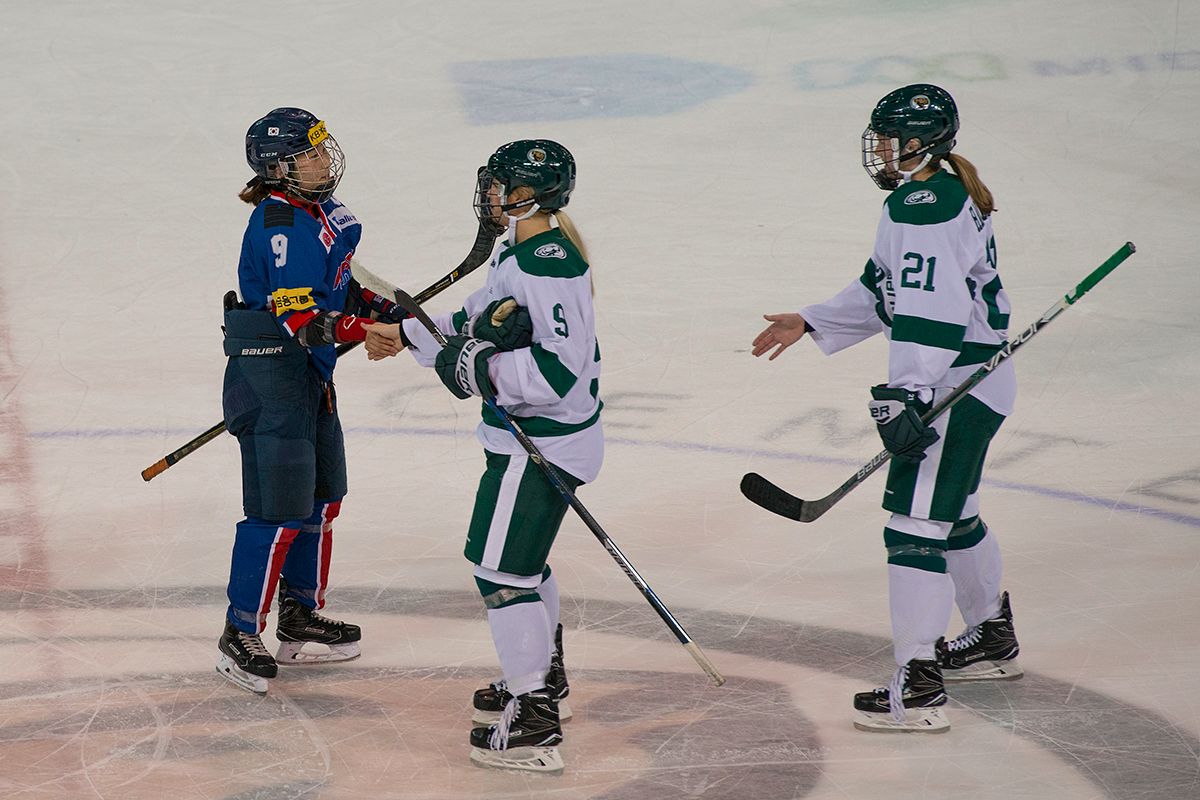 The Bemidji State University women's hockey team will wait no longer to start the new season. The Beavers officially kick-off the 2017-18 season by hosting Syracuse University at Sanford Center. The Beavers (0-0, 0-0 WCHA) and Orange (0-0, 0-0 CHA) will battle in a non-conference series hosted, Friday-Saturday.
The Beavers and Orange will meet for just the third and fourth meetings all-time this weekend. The two teams met last season in Syracuse, N.Y., where the Beavers earned two wins against the Orange. The Beavers out scored the Orange, 5-1 in the series including a 3-0 shutout by senior Erin Deters in game two. Bemidji State was led in scoring by junior Emily Bergland who tallied a goal and assist in the series. Fourth-year head coach Jim Scanlan is 2-0-0 all-time against Syracuse while SU head coach Tom Flanagan is 0-2-0 against BSU.
The Orange also begin the new season Friday-Saturday after hosting an exhibition against University of Ottawa, Sept. 24. The Orange were picked to finish second in the College Hockey America Preseason Coaches' poll by the leagues' six coaches after falling in the CHA championship game a season ago.
Syracuse returns 16 letterwinners from last season and have added seven freshmen during the offseason to fill out its roster at 23 student-athletes. The Orange had one of the stingiest defenses in the nation a season ago and held opponents to 1.78 goals per game, the best average in the CHA and ninth in Division I. Seven defensemen return to defend the blueline again this year and senior goaltender Abbey Miller returns for her final season after earning the CHA's Goaltending Trophy with the league's best goals against average (1.58) and save percentage (.923). Miller tallied nine shutouts during the season, setting a conference and school record, and tied for the second-most in the nation.
The Orange will see the most change on the offensive side of the ice this season, returning just six forwards from last season. Syracuse returns its leading scorer from the 2016-17 season and First-Team All-CHA selection, Stephanie Grossi, while five of its top eight scorers also return. The key departure for the Orange is Emily Costales who ranked second on the team with 25 points (9g-16a).
Listen to both games of the series on the Beaver Radio Network. Both games can be heard on 1300 The Legends and online at http://beaverradionetwork.com.