Beaver Football Gameday – Game 5 – September 30, 2017 at Minnesota Crookston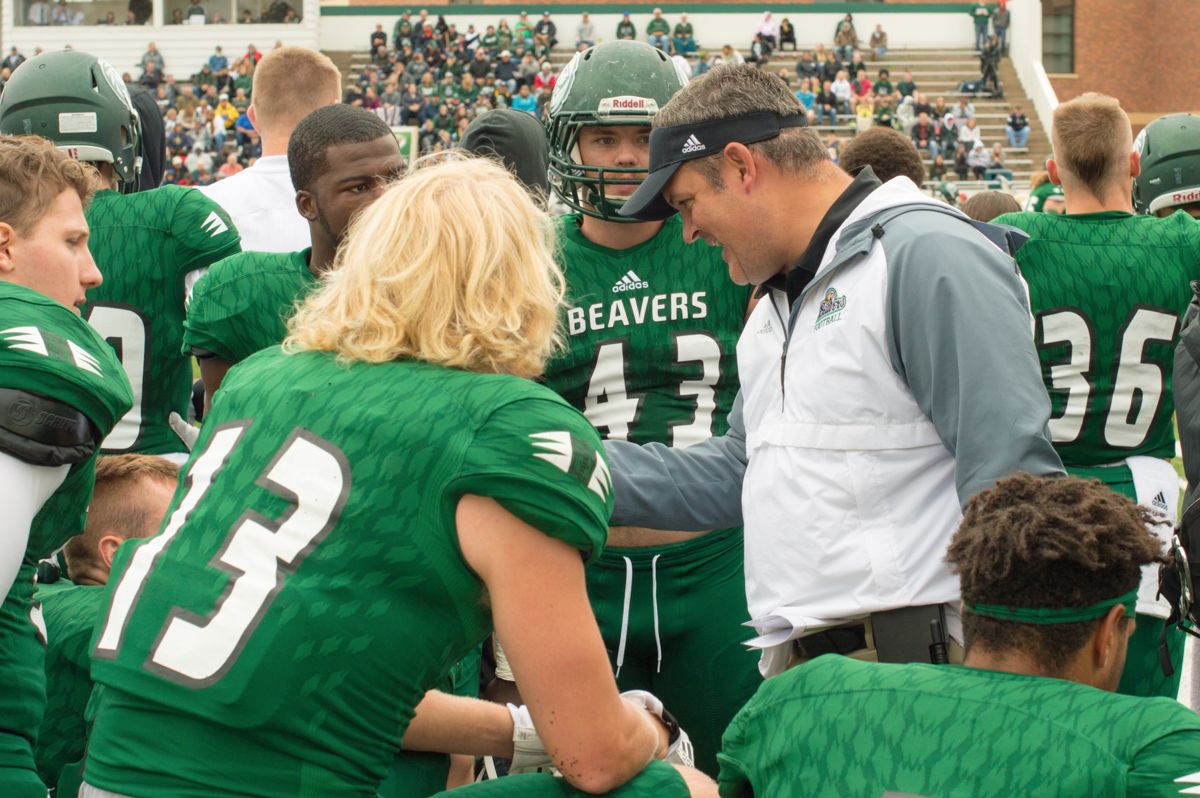 The Bemidji State football team looks to start NSIC North Division play on a high note as they travel to Minnesota Crookston. The Beavers are 2-2 after South Division play, after beating Southwest Minnesota State in the Homecoming game last week. BSU has recorded 10 interceptions on the season, and has scored 34 points off of turnovers this season.
Minnesota Crookston is off to an 0-4 start to the season, while being outscored on average 42-10.
Pregame Open Pregame Open
Bemidji State Coach Brent Bolte Pregame Bemidji State Coach Brent Bolte Pregame
Brandon Schindler Player Profile BSU Player Profile
Bucky's Legends for September 30, 2017 Bucky's Legends
| | | | | | |
| --- | --- | --- | --- | --- | --- |
| | 1st | 2nd | 3rd | 4th | |
| BSU | 6 | 27 | 23 | 0 | 56 |
| UMC | 0 | 0 | 0 | 0 | 0 |
First Quarter
12:17 Blake Holder 29 yard pass from Jordan Hein (kick failed)
Second Quarter
13:40 Andrew Lackowski 5 yard run (Jered Henning 2pt run)
11:37 Brad Birchfield 14 yard pass from Jordan Hein (2pt failed)
5:41 Isaac Aanerud 50 yard field goal
1:12 Blake Holder 33 yard pass from Jordan Hein (kick good)
0:00 Isaac Aanerud 47 yard field goal
Third Quarter
7:10 Isaac Aanerud 42 yard field goal
6:27 EJ Olszerski 26 yard interception (2pt failed)
5:40 Cole Schmitz 13 yard fumble recovery (kick good)
1:56 Trevor Wettlaufer 4 yard pass from Jared Henning (kick good)
Fourth Quarter
No Scoring
Other Highlights
Highlight Brent Bolte Postgame
Highlight EJ Olzewski Postgame
Highlight EJ Olzewski INT #1
Highlight EJ Olzewski INT #3