Beaver Fever Friday – Cross Country – Ashley Kinnard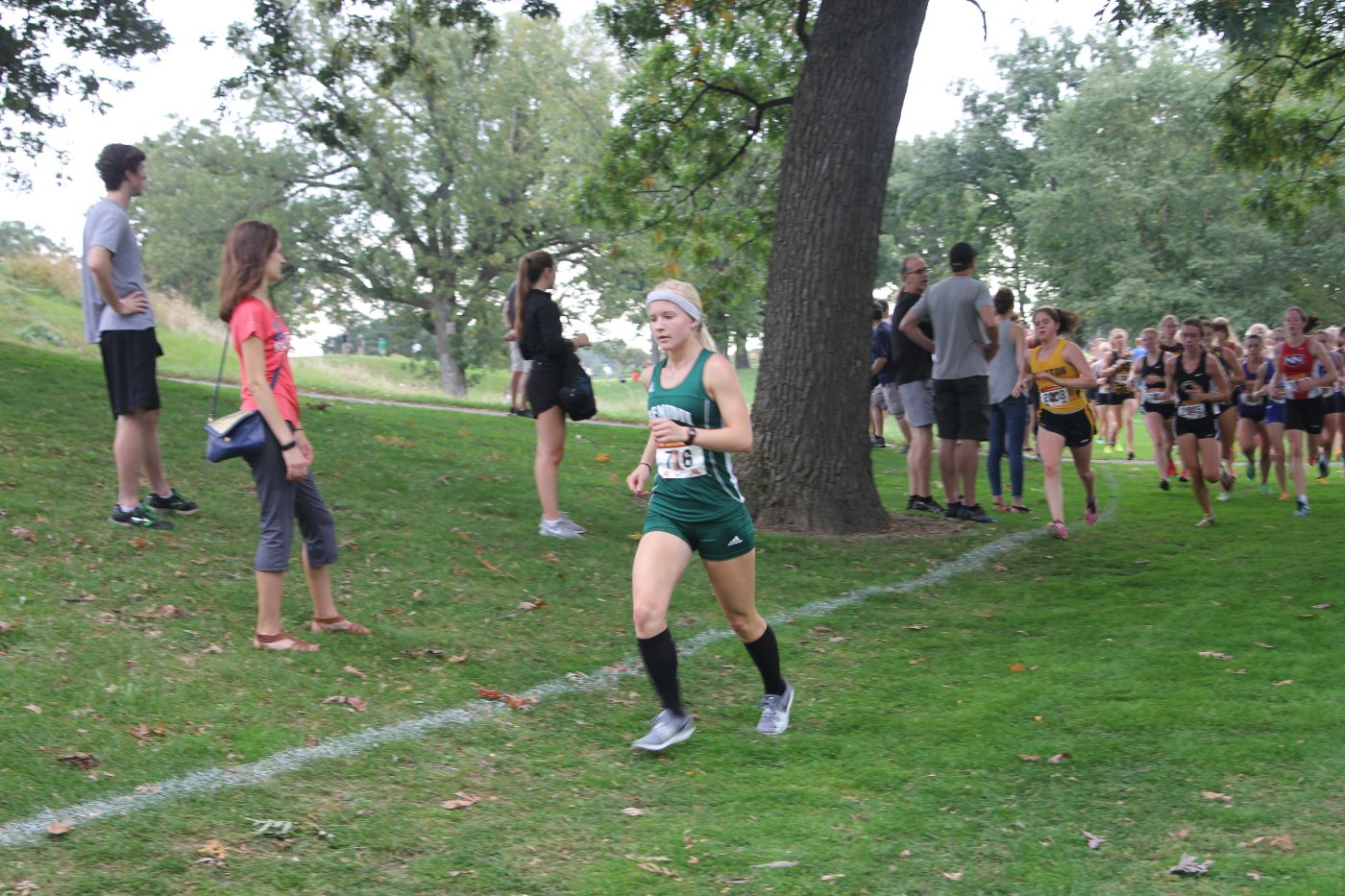 The Bemidji State University cross country team travels to take part in the Bob Waxlax Invitational Friday, Oct. 6 in Sauk Rapids, Minn., for the final regular season race of the season. Eight Beavers will compete in the 6K race scheduled to begin at 5 p.m. at the Wapicada Golf Course.
Junior Sarone Paulzine and freshman Ellen Peterson aim to lead Bemidji State again after each sharing the team's top two spots in the first two races of the season. Paulzine has participated in the Bob Waxlax Invite twice with her best time coming in 2015 as a freshman (24:36.5). Peterson makes her first trip to Sauk Rapids and ran her first 6K race as a Beaver last week at the Roy Griak Invitational.
Junior Courtney Anderson joins Paulzine as the only other upperclassman taking part in the 6K meet. She has ran the Bob Waxlax Invite twice with her best time coming in 2016 as a sophomore (28:56.9). BSU's five other true freshmen, including Carissa Decko, Ashley Herdering, Brittny Hillstrom, Ashley Kinnard and Kristen Petron, all make their first career appearances at the Bob Waxlax Invitational.
Eight Beavers ran the Roy Griak Invitational 6K meet Saturday, Sept. 23, while Paulzine led BSU with a time of 26:39.5. Peterson, who led BSU in its first meet of the season, finished behind Paulzine with a time of 26:47.7. Hillstrom also finished under the 27-minute mark with a time of 26:52.2. Kinnard and Herdering rounded out BSU's top five with times of 27:14.4 and 29:18.1, respectively.
As a team, the Beavers finished the day with an average time of 27:22.4 and a 34th place finish.
Following the Bob Waxlax, the Beavers will travel to Moorhead, Minn., Saturday, Oct. 21 to take part in the Northern Sun Intercollegiate Conference Championships.