Beaver Football Gameday – Game 6 – October 7, 2017 vs U-Mary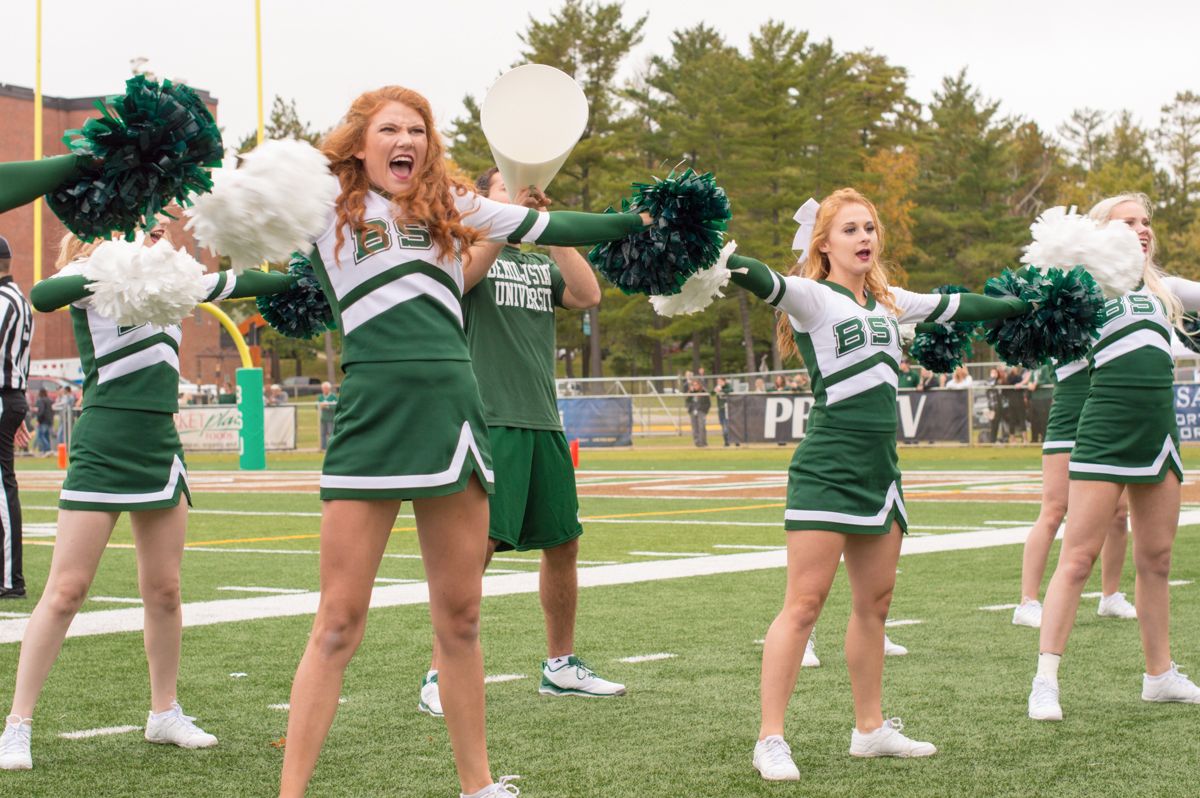 The Bemidji State football team looks to improve on their 3-2 record, and win their third straight game when they host the U-Mary Marauders. U-Mary is one of the few teams that runs triple option in all of college football. For the Beavers, they will look to add to the "Pick 6" number of 4 interceptions return so far for touchdowns this season.
Last year, the Beavers beat U-Mary 52-3.
Today is also the Lions vision awareness game. The Bemidji Lions have partnered with BSU for 12 years to promote the Lions efforts in helping improve vision and eyesight. Their will be a FREE vision screening at Sanford Eye Clinic on Anne Street on Monday from 5:30pm-til-7pm. All school-aged children are welcome to attend. The vision screening is free, and if the child is in need of glasses, Walman Optical will provide the glasses free of charge.
Pregame Open Pregame Open
Bemidji State Coach Brent Bolte Pregame Bemidji State Coach Brent Bolte Pregame
Justin Van Houton Player Profile BSU Player Profile
Bucky's Legends for October 7, 2017 Bucky's Legends
| | | | | | |
| --- | --- | --- | --- | --- | --- |
| | 1st | 2nd | 3rd | 4th | Total |
| U-Mary | 0 | 13 | 0 | 6 | 19 |
| BSU | 7 | 10 | 14 | 14 | 45 |
First Quarter
02:33 Andrew Lackowski 3 yd RUSH PAT KICK by Aanerud, I. (GOOD)
Second Quarter
10:37 Garrett Weissinger 5 yd RUSH PAT KICK by Brennan, Aaron (FAIL)
05:20 Garrett Weissinger 1 yd RUSH PAT KICK by Brennan, Aaron (GOOD)
02:15 Andrew Lackowski 1 yd RUSH PAT KICK by Aanerud, I. (GOOD)
00:00 Isaac Aanerud 41 yd field goal
Third Quarter
11:30 Tahi Nomane 3 Yd Run (Aanerud kick)
00:07 Andrew Lackowski 6 Yd Pass From Jordan Hein (Aanerud kick)
Fourth Quarter
11:21 Christian Lunde 27 Yd Pass From Jordan Hein (Aanerud kick)
11:03 DeShawn Gay 72 Yd Pass From Garrett Weissinger (2 pt failed)
08:56 Jacob Anderson 28 Yd Pass From Jordan Hein (Aanerud kick)
Other Highlights
Highlight Brent Bolte Postgame
Highlight Andrew Lackowski Postgame