Beaver Fever Friday – Beaver Volleyball – Maddie Filipiak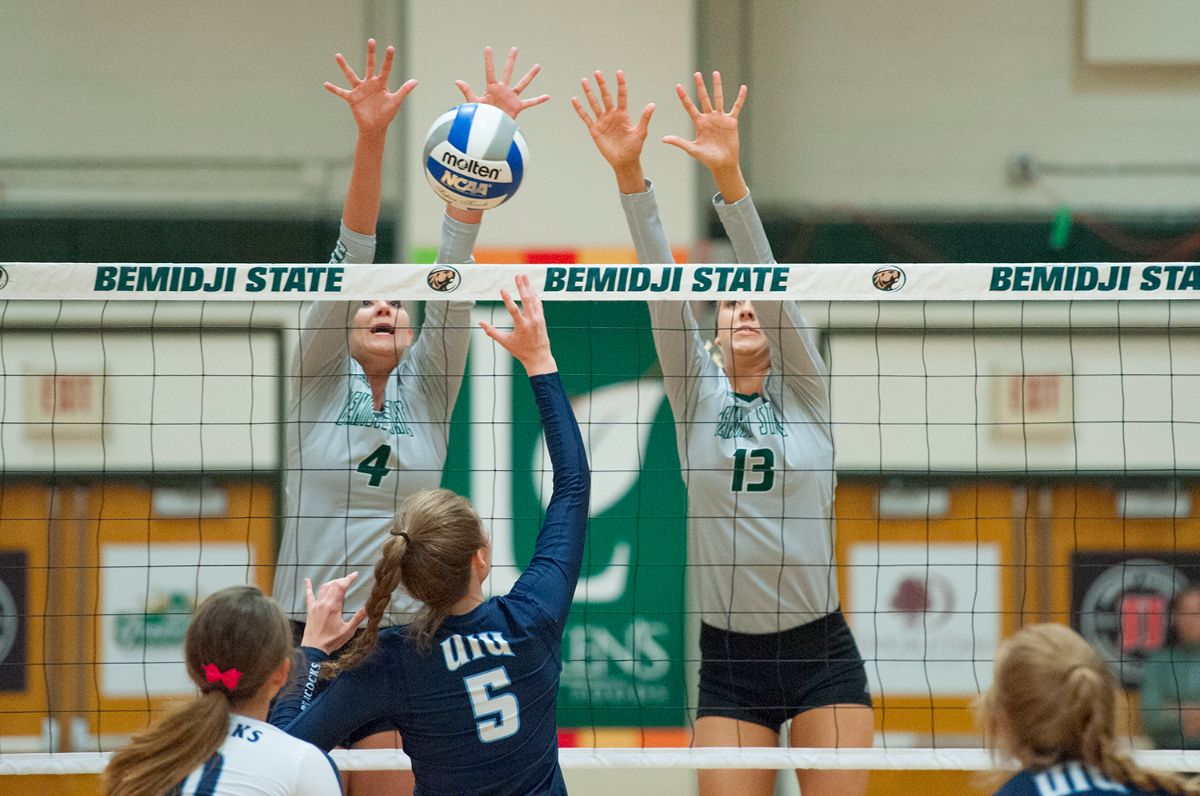 The Bemidji State University volleyball team hits the road this weekend by traveling to No. 3 Concordia-St. Paul University and Minnesota State University, Mankato, Oct. 13-14. The Beavers (3-15, 0-9 NSIC) begin the weekend by facing the Golden Bears (15-2, 8-1 NSIC) at 6 p.m., Friday followed by the Mavericks (9-8, 3-6 NSIC) at 2 p.m., Saturday.
Concordia-St. Paul: The Beavers and Golden Bears will meet for the 41st meeting since the series began in 1972. Concordia-St. Paul dominates the series record at 30-9-1 and is on a 29-match winning streak against the Beavers. BSU and CSP last met Nov. 12, 2016 with the Golden Bears earning a 3-0 victory in St. Paul, Minn.
Minnesota State: The Beavers and Mavericks series history dates back to 1971 and in 56 matches, Minnesota State holds the series record at 37-19. The Mavericks have had the most recent success in the series winning four of the last five matches with BSU's last win coming Oct. 31, 2015. BSU and MSU last met on Nov. 11, 2016 with the Beavers falling 3-0.