Beaver Fever Friday – Beaver Football – Gunner Olszewsk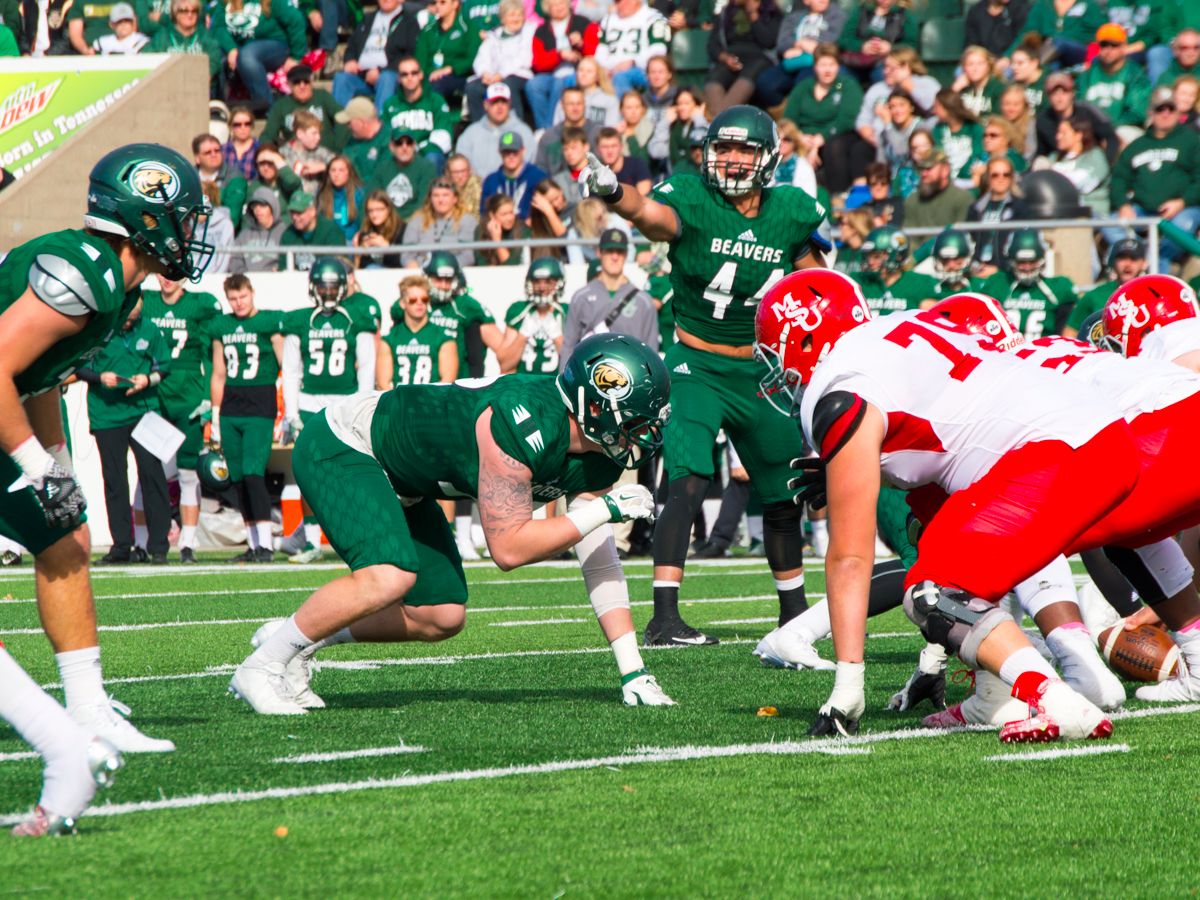 The 19th all-time game of the Beaver Bash pits Bemidji State University against Minot State University Saturday, Oct. 14 at Herb Parker Stadium in Minot, N.D. The Beavers of BSU (4-2, 2-0 Northern Sun Intercollegiate Conference North) are going for a four-game winning streak with a 1 p.m. kick-off against the Beavers of MiSU (1-5, 1-1 NSIC North).
Bemidji State holds a commanding lead in the series all-time with a 17-1 record that began Sept. 4, 1999. BSU's only loss in the series to MiSU came three seasons later in Bemidji, Minn. Since that loss, Bemidji State has won 14 straight games against Minot State and all nine contests held in Minot.
Head Coach Brent Bolte, in his second season as BSU's head coach, is 13-5 since taking the reins of the program. His 13 wins since 2016 are the most for any BSU head coach in their first 18 games. Bolte has helped the Beavers average 46.3 points per game at home during his second year as head coach.
Bemidji State: The Beavers beat the Marauders of University of Mary in Bemidji, Minn., last Saturday, 45-19, in part to a rushing attack that produced two 100-yard backs. A rushing touchdown by Bemidji State opened scoring in the first quarter but was followed by two rushing scores from five yards or less to give U-Mary a 13-7 lead, its only lead of the day. The "Gang Green" defense followed with five consecutive punts forced while the BSU offense ran away to a 31-13 lead during that span. Although U-Mary added another touchdown on a 72-yard pass early in the final quarter, BSU reached at least 40 points scored at home for the sixth straight game with two fourth quarter touchdowns. Of the Marauders' nine punts on the day, eight came as the result of three-and-outs, which is the second straight week forcing opponents to eight three-and-outs.