Beaver Fever Friday – Beaver Womens Hockey – Haley Mack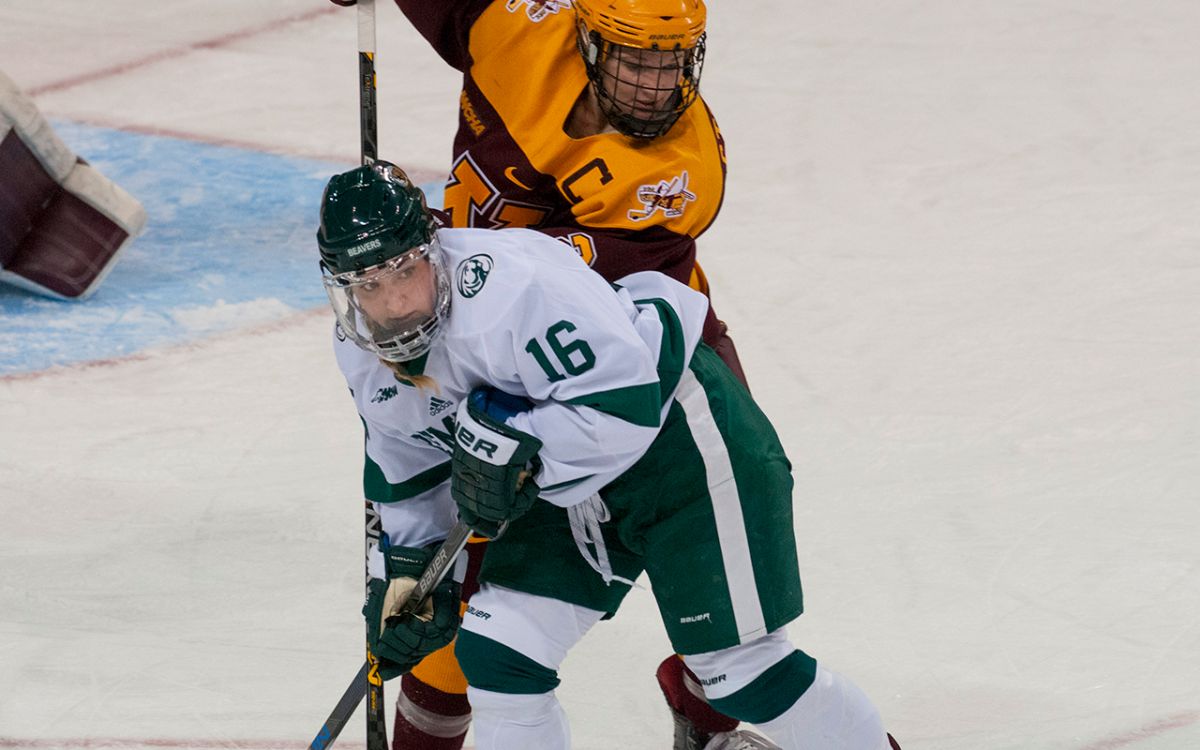 The @BSUBeavers women's hockey team kicks-off Western Collegiate Hockey Association play this weekend by hosting No. 9/6 University of Minnesota for a two-game series, October 13-14. The Beavers (1-2-1, 0-0-0 WCHA) and Gophers (1-2-1, 0-1-1 WCHA) are scheduled to face-off at 3:07 p.m., Friday-Saturday.
The Beavers and Gophers will meet for the 85th and 86th time in the all-time series dating back to 1998. The Beavers and Gophers last met in the first round of the WCHA Playoffs last season, with BSU falling to UM in three games. Bemidji State became the first team to defeat Minnesota at home in a playoff game with a 2-1 victory on Feb. 25. Fourth-year head coach Jim Scanlan is 4-11-1 all-time against the Gophers while Brad Frost is 39-6-4 in 10 seasons against the Beavers.
The Gophers enter the weekend ranked No. 9 in the latest USCHO.com and No. 6 in the USA Today/USA Hockey Magazine national polls after going 0-1-1 last weekend at Ohio State University. Minnesota fell in game one of the series 3-2 and then earned one point in the WCHA standings with 5-5 tie in game two. Ohio State defeated the Gophers, 2-0, in the shootout to earn the extra point in the standings. Senior Caitlin Reilly led the Gophers with two goals and an assist in the series while senior Sydney Baldwin tallied three assists.