Beaver Soccer Gameday – October 29, 2017 vs St. Cloud State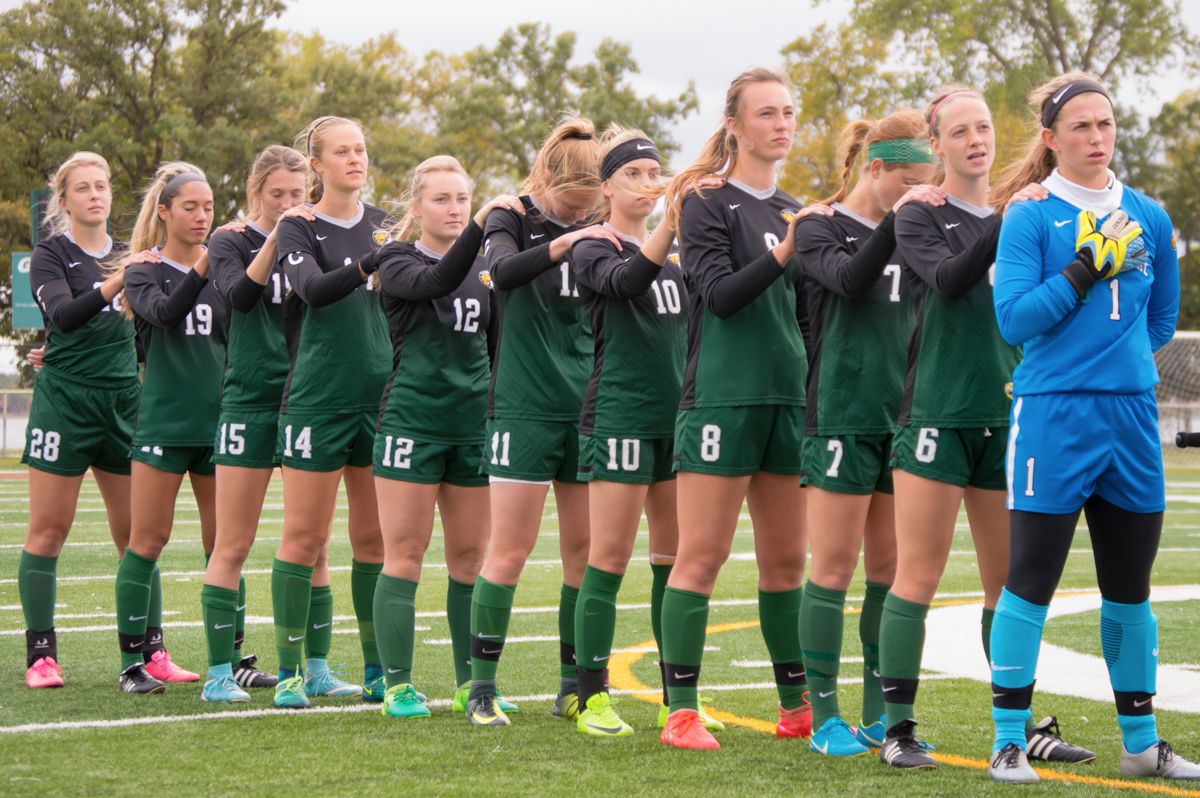 The Bemidji State University soccer team returns to Chet Anderson Stadium today to host St. Cloud State University in the final game of the regular season. The NSIC finale is set for a 1 p.m. opening kick.
Our Benusa Pregame Show begins at 12:30 p.m. on Talk Radio 1360 AM KKBJ and online at www.beaverradionetwork.com.
BSU Head Coach Jim Stone Pregame Interview Coach Pregame
Alanna Mattson Player Profile BSU Player Profile
Scoring Summary
BSU 1-0 4:57 Smith, Allyson (Mattson, Alanna)
SCSU 2-1 51:05 Marion, Hannah (Dziubinski, Kaitlyn, Murphy, Kate)
BSU 3-1 68:20 Thelen, Raquel (Norton, Rachael)
BSU 4-1 75:29 Norton, Rachael (Thelen, Raquel, Famestad, Miranda)
The Bemidji State University soccer team completed an unbeaten regular season with a 4-1 victory over St. Cloud State University Sunday at Chet Anderson Stadium. The victory clinches second place in the NSIC standings and assures the No. 15 Beavers the right to host the first round of the conference tournament Wednesday at 1:30 p.m.
Five different BSU players contributed to the scoring with Norton, Mattson and Thelen each posting a goal and an assist, with Mattson credited with the game-winning goal.
Catherine Arneson turned aside five of the six shots she faced to earn her seventh win of the season (7-0-2).
The victory guarantees the Beavers second place in the final Northern Sun Intercollegiate Conference standings. The Beavers (12-0-3 NSIC) trail Minnesota State University, Mankato (13-1-1 NSIC) by one point as the Mavericks posted a 2-0 win over Winona State University today to claim the league's regular-season title.
The Beavers claim the No. 2 seed in the upcoming NSIC Tournament and will host their first round match at Chet Anderson Stadium Wednesday at 1:30 p.m. Their opponent, the No. 7 seed, is Winona State who the Beavers defeated 4-1 back on September 17, 2017.
Jim Stone Post Game Post Game
Kelly Schultz & Joey Scanlan had the call of the game on the Beaver Radio Network: ARCHIVED GAME HERE