Beaver Fever Friday – Volleyball – Emma Hallman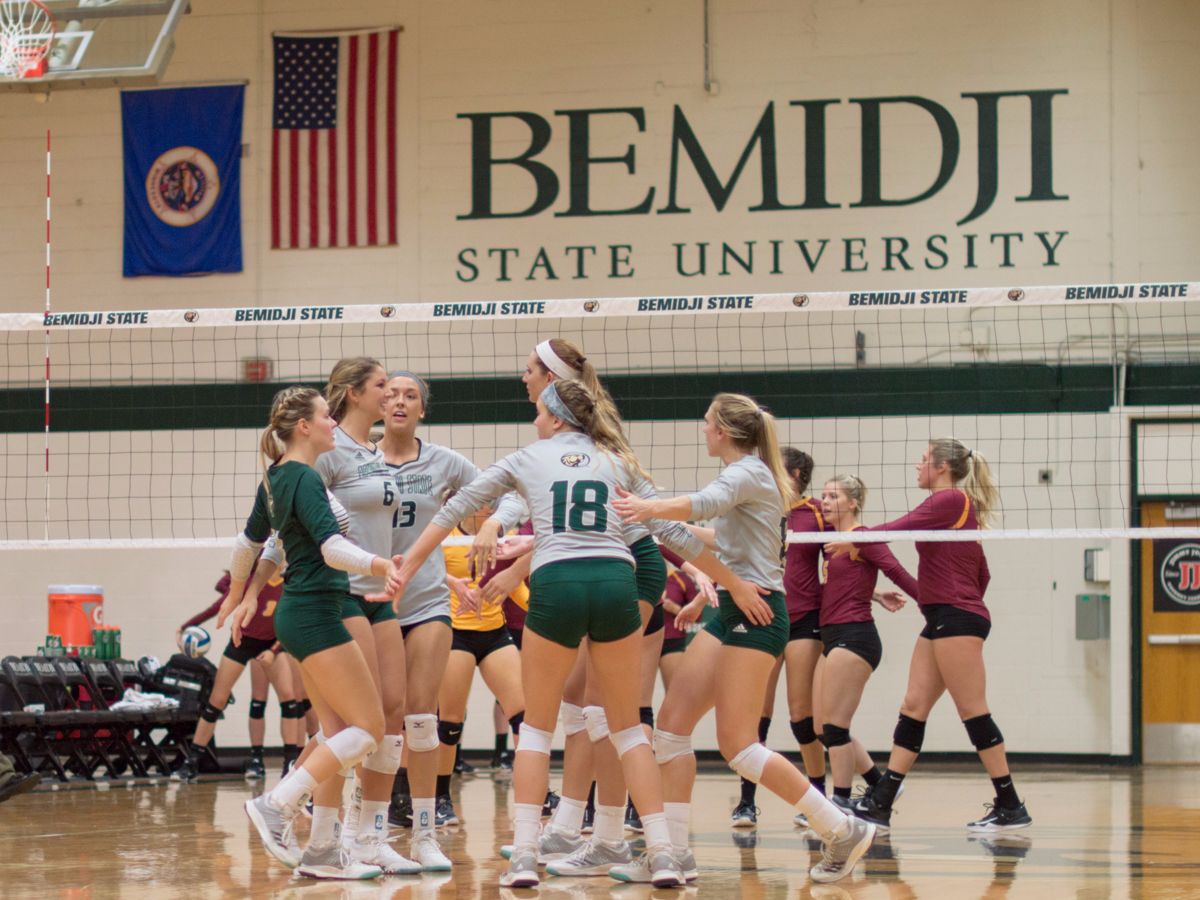 The Bemidji State University volleyball team returns home Tuesday to host University of Minnesota, Crookston on Halloween. The Beavers (3-21, 0-15 NSIC) then host their final two home matches of the season in No. 22 Wayne State College (Neb.) and No. 16 Augustana University (S.D.), Nov. 3-4.
Minnesota Crookston: The Beavers and Golden Eagles will meet for the 42nd meeting since the series began in 1994 and the second meeting in 2017. Bemidji State holds an advantage in the all-time series record at 23-19, but have lost three consecutive matches to the Golden Eagles including the last meeting on Sept. 19 in Crookston, Minn. Head coach Kevin Ulmer is 1-3 during his two-year career against Minnesota Crookston while first-year head coach Sarah Rauen is 1-0 against the Beavers.
Wayne State: The Beavers and Wildcats will meet for the 33rd meeting in school history, Friday. Wayne State dominates the series record and is 30-2 against the Beavers. The Wildcats have won 21-straight matches against the Beavers including the last meeting earlier this season, 3-0, in Wayne, Neb. Head coach Kevin Ulmer is 0-2 against the Wildcats during his career at Bemidji State.
Augustana: Saturday's match between the Vikings and Beavers will be the 27th meeting of the all-time series. Augustana owns the all-time record at 23-3 and is on a 10-match winning streak against the Beavers. BSU and Augie met earlier this season Sept. 29 in Sioux Falls, S.D., where the Vikings earned a 3-0 victory. Head coach Kevin Ulmer is 0-2 in is career against the Vikings.