Beaver Fever Friday – Cross Country – Kristen Petron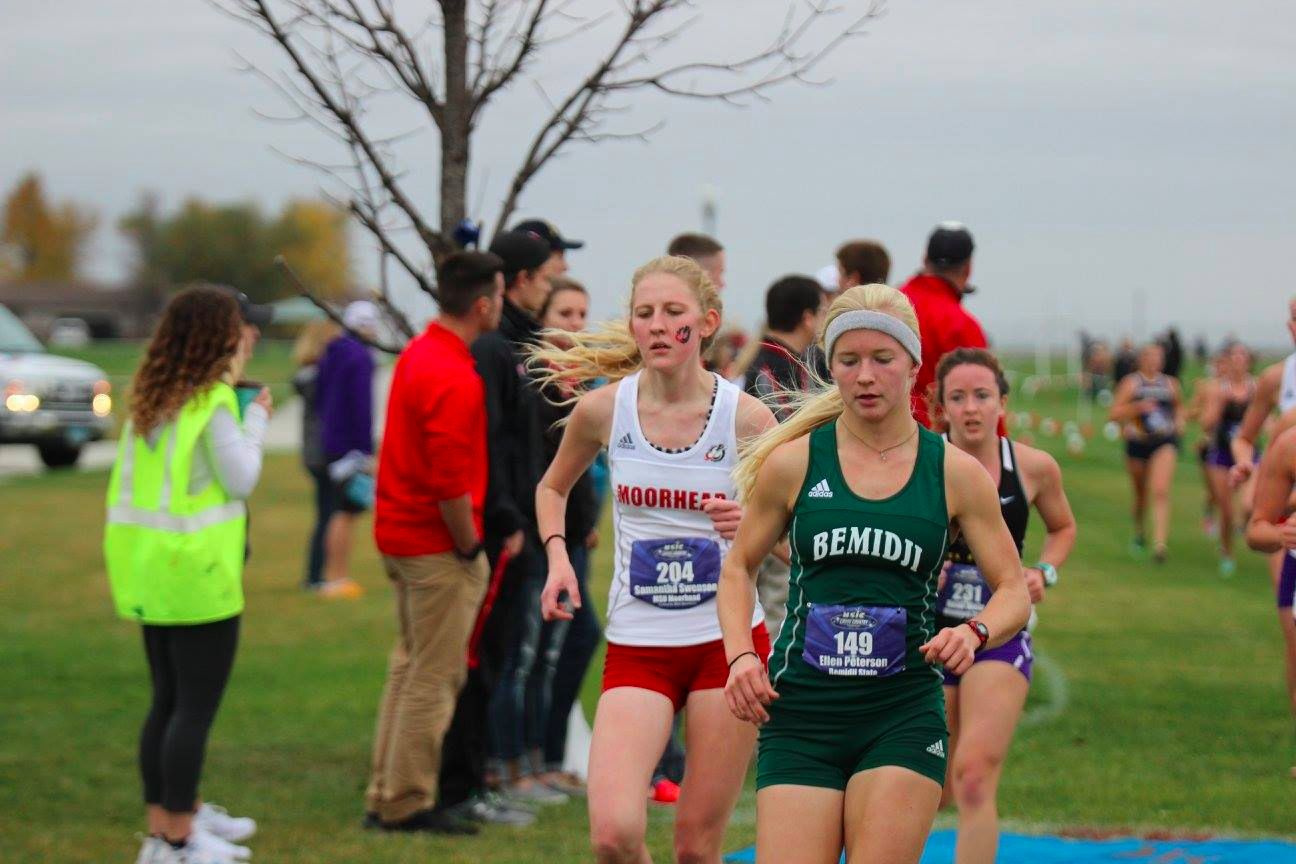 Freshman Brittny Hillstrom was one of five Bemidji State University cross country runners to set a personal record Saturday at the 2017 Northern Sun Intercollegiate Conference Championships. Hillstrom finished highest among the Beavers runners with a time of 24:22.9, while BSU finished 14th overall with an average time of 25:25.5 in Moorhead, Minn.
Bemidji State improved its average team time in the 6K by over 20 seconds from its previous outing at the Bob Waxlax Invitational. The Beavers came in 14th out 15 teams, led by NSIC Champions University of Mary.
Hillstrom took the top finish for BSU for the second consecutive meet, improving her personal record in the 6K by over 30 seconds. The freshman finished 81st overall, followed by junior Sarone Paulzine with a 98th place finish and a time of 25:02.0. Ellen Peterson, who has finished among BSU's top three in every meet this season, finished 107th with a time of 25:30.7.
The following three finishers for BSU produced personal best times for Ashley Kinnard (110th, 25:43.7), Kristen Petron (120th, 26:28.4) and Ashley Herdering (125th, 27:31.6). Courtney Anderson finished behind Herdering (134th, 29:49.5) with Carissa Decko (136th, 34:33.4) also setting a personal best time.
Alexis Zeis and Jaiden Schuette, both from U-Mary, finished in the top two overall spots with times of 20:49.5 and 21:01.2, respectively.
BSU will run in the NCAA Regional this weekend in Kearney, Neb. Champions University of