Beaver Fever Friday – Emma Terres – Womens Hockey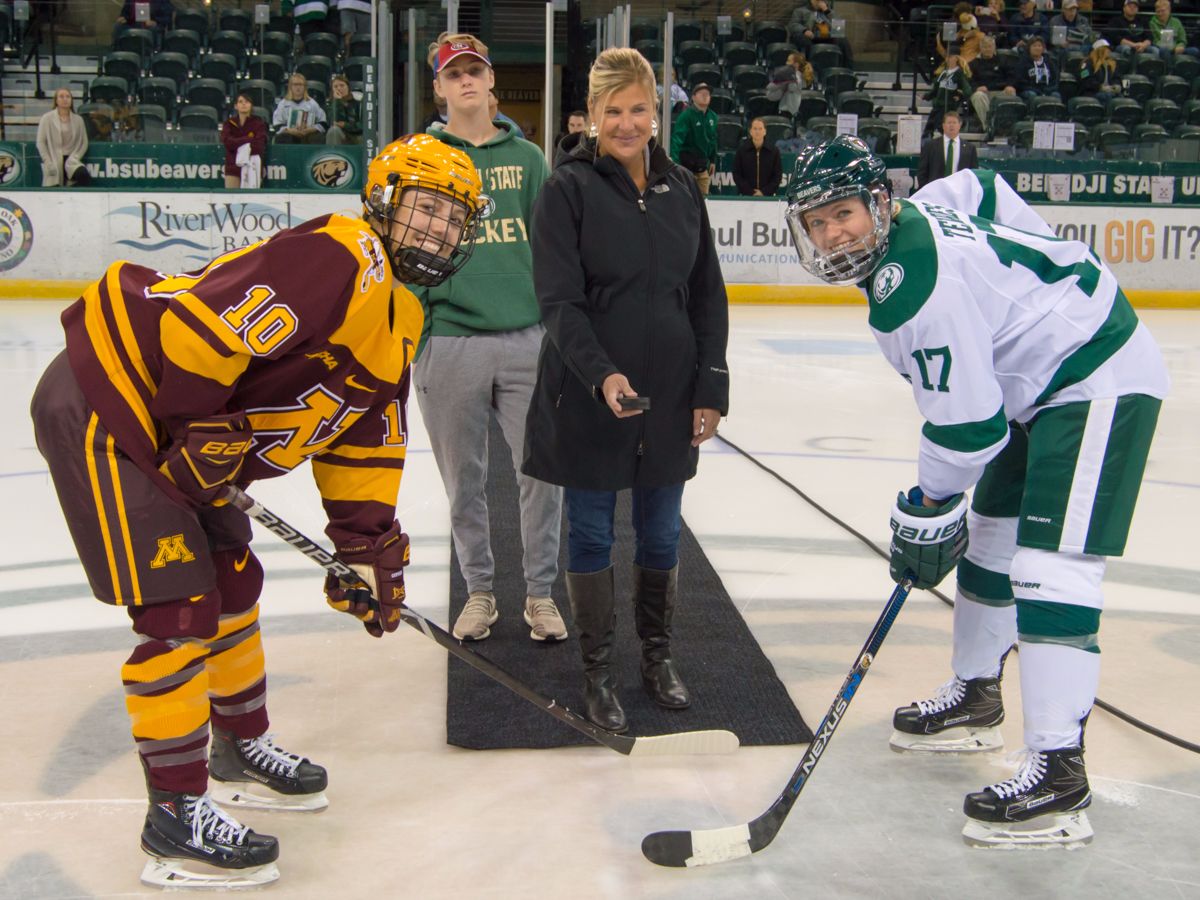 The Bemidji State University women's hockey team resumes Western Collegiate Hockey Association play this weekend by traveling to St. Cloud State University for a WCHA series, Friday-Saturday. After facing University of Minnesota Duluth Nov. 6, the Beavers (3-7-1, 1-5-0 WCHA) will have a short week to prepare for the Huskies (2-8-0, 1-5-0 WCHA). Puck drop for game one is scheduled for 6:07 p.m., Nov. 10 followed by a 3:07 p.m. start, Nov. 11.
The Beavers and Huskies will clash for the 81st and 82nd meetings in the two program's history. Bemidji State owns the series record at 37-34-9 but split its last series against the Huskies. BSU and SCSU last met in St. Cloud, Minn., Feb. 10-11, 2017 falling in game one 5-2 but rebounding with a 3-1 win in game two. Senior Alexis Joyce has totaled the most points among active skaters against the Huskies and in 12 games has eight points (1g-7a). Junior Emily Bergland follows with five points in eight games including four goals. Head coach Jim Scanlan is 8-3-1 against St. Cloud State and 58-55-8 in his four-year career.
The Huskies prepare to host the Beavers tied for fifth in the WCHA with three points (1-5-0) and looking to rebound after dropping its series at Minnesota Duluth. The Huskies fell in game one, 3-2, after the Bulldogs scored 2:40 into overtime. The Bulldogs then came out in game two to win 4-2. The Huskies were led by senior forward Alyssa Erickson who tallied a goal and assist in the series.
The Huskies have struggled to score so far this season ranking last in the league by averaging 1.20 goals per game. Their defense has had a tough time as well allowing 3.10 goals per game, sixth in the WCHA. St. Cloud State is also struggling on its power play, scoring on just one power play this season (1-21, .048), last in the conference. However, the Huskies penalty kill has been dominant and lead the league by killing 24-of-27 chances (.889).