Beaver Fever Friday – Alexis Joyce – Womens Hockey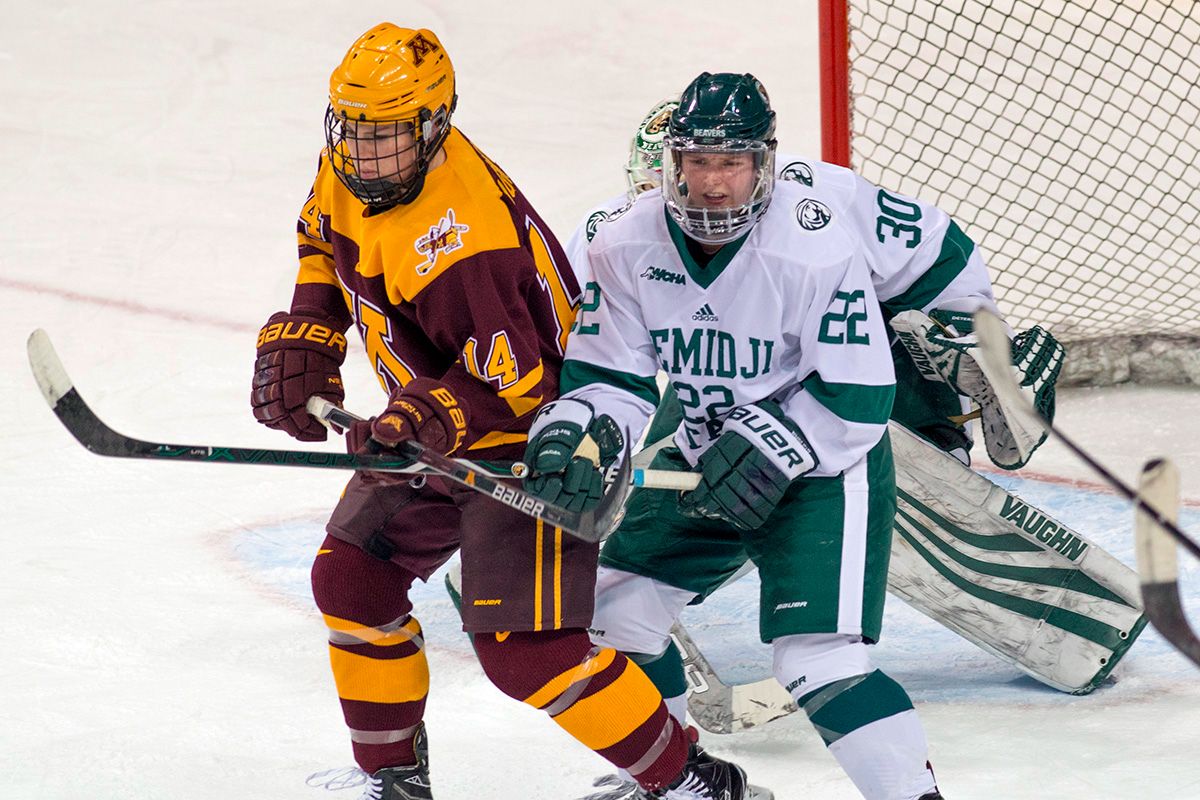 The Bemidji State University women's hockey team returns home this weekend to host No. 5 Ohio State University for a Western Collegiate Hockey Association series. The Beavers (5-7-1, 3-5-0 WCHA) look to continue a four-game winning streak by hosting the fifth-ranked Buckeyes (9-2-1, 7-2-1-1 WCHA) Friday-Saturday at 7:07 p.m. and 3:07 p.m.
The Series
The Beavers and Buckeyes will meet for the 71st and 72nd time in the all-time series dating back to 1999. The Beavers and Buckeyes last met Jan. 13-14, 2017 where the Beavers split its series in Columbus, Ohio. BSU fell in game one of the series 2-1 but responded 3-1 victory in game two. Senior Alexis Joyce has tallied the most career points against the Buckeyes and in 12 games has totaled eight points (4g-4a) while Emma Terres has six points (3g-3a) in 11 career games against OSU. Head coach Jim Scanlan is 4-4-0 against Ohio State and 60-55-8 in his four-year career.
A Look At The Buckeyes
The Buckeyes begin the weekend's action ranked No. 5 in the USCHO.com and USA Today/USA Hockey Magazine national polls after sweeping its series against Minnesota State University, Mankato. Minnesota State was outscored 7-4 by Ohio State falling 2-1 in game one and 5-3 in game two. Junior Lauren Boyle led the Buckeyes with five points in the series and was awarded with WCHA Offensive Player of the Week honors.
The Buckeyes rank third in the WCHA in scoring by averaging 3.17 goals per game and also have one of the stingiest defenses in the league by holding opponents to just 2.08 goals per game, second best in the conference. Ohio State has scored five goals while on the power play and rank fourth in the league with a .167 percentage (5-30). Their penalty kill has been successful on 34-of-40 chances ranking fifth in the league at .850.
Ohio State is led offensively by freshman Emma Maltais who ranks sixth in the league with 14 points (6g-8a) while junior Maddy Field follows with 13 points (7g-6a) and Tatum Skaggs has added 12 points (7g-5a). Junior Kassidy Sauve leads the Buckeyes in net and in 10 games, has compiled a 7-2-1 record. She ranks fourth in the WCHA with a 2.09 goals against average and .934 save percentage.