Beaver Fever Friday – Track – Brittny Hillstrom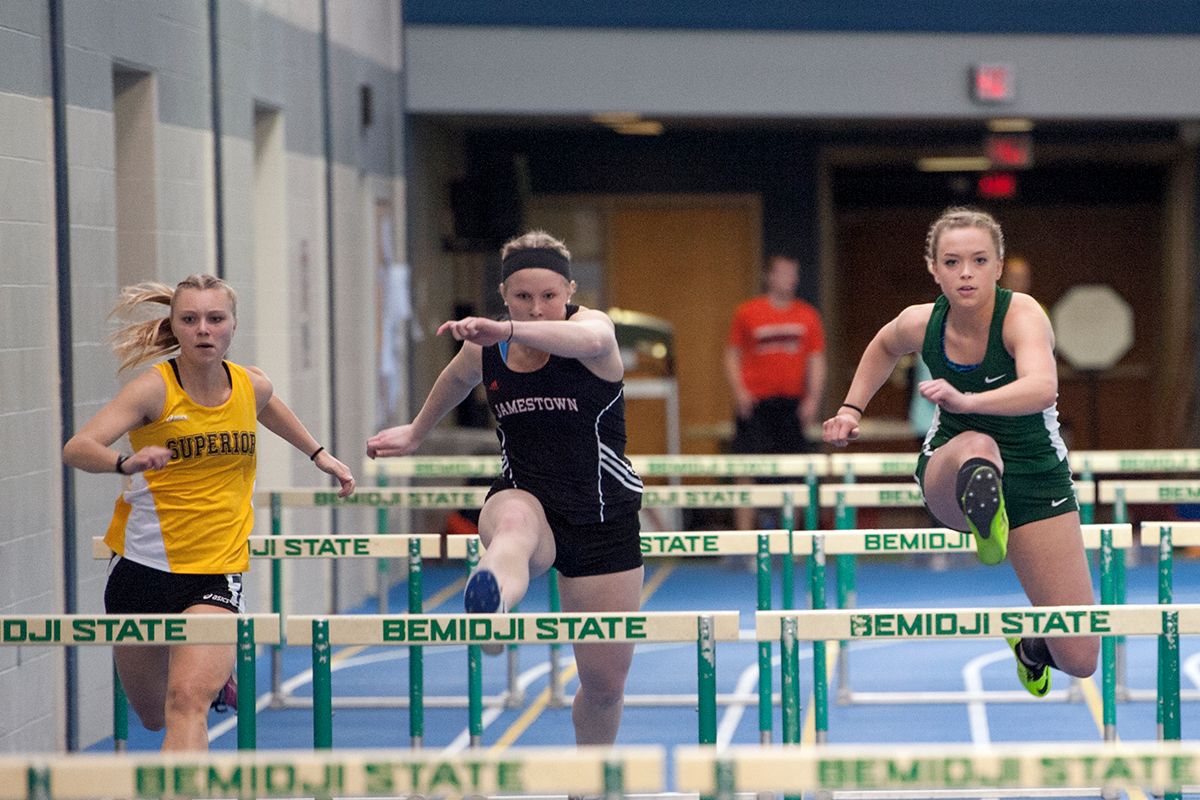 The Bemidji State University track and field team will open its 2017-2018 indoor season this weekend in Brookings, South Dakota at the SDSU Holiday Opener.
The Bemidji State University track and field team wrapped up its 2017 indoor season last Feb. 24-25 at the Northern Sun Intercollegiate Conference Indoor Track and field Championships. BSU qualified to compete in 10 events at the league's marquee event and was headlined by a sprinter, a distance runner and its 4×400-meter relay team.
Vanessa Rae Lopez was the Beavers' top finisher last year, clocking a school-record 5:20.62 to finish 10th in the mile run. Her time trimmed nearly a second from Nicole Crummy's 2015 record for the event competed on a 200-meter track. The senior already holds the school record for the mile run on a 300-meter, over-sized track (5:20.24).
BSU's Jada Barker missed qualifying for the finals in the 200-meter dash by 0.59 seconds, but posted a season-best time of 26.06 on the Meyers Fieldhouse 200-meter track. The time just missed her 25.85 set on a 300-meter track earlier this season.