Beaver Fever Friday – Womens Hockey – Lindsey Featherstone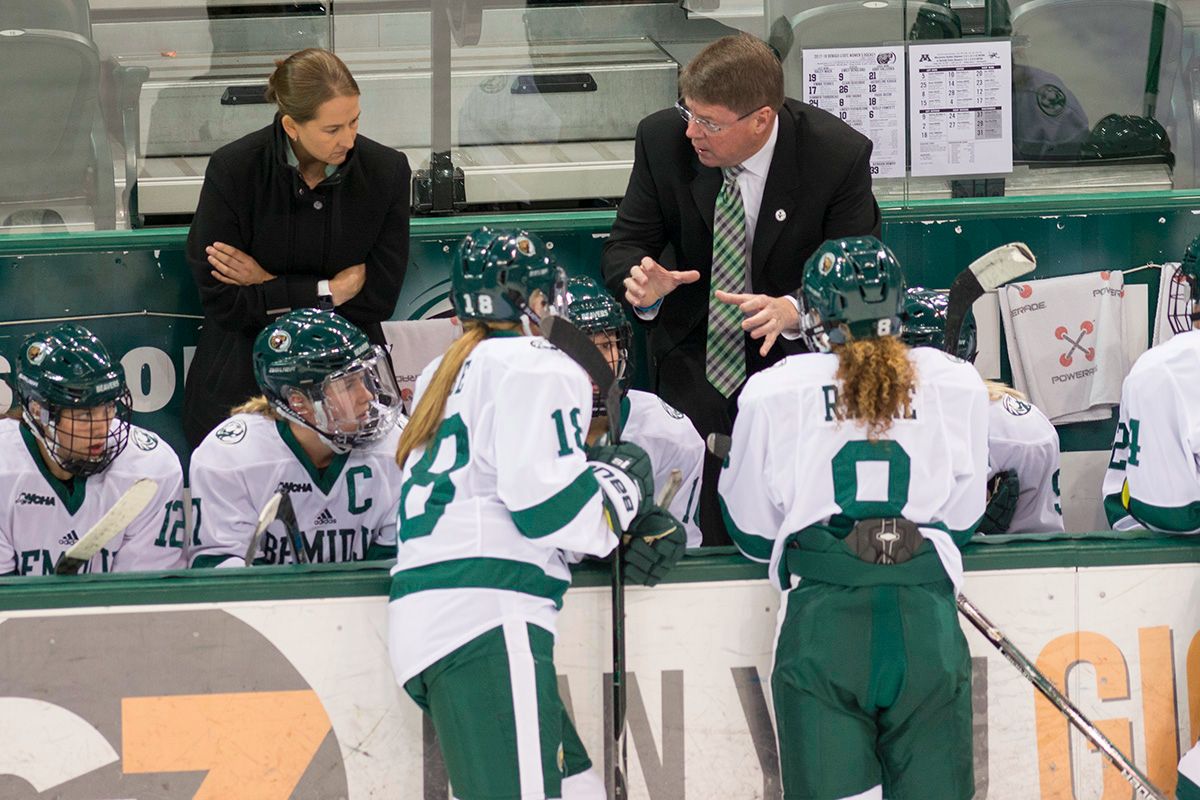 The Bemidji State University women's hockey team fell to St. Cloud State University, 4-0, last Wednesday night in non-conference action. The Beavers (5-9-2, 3-6-1-1 WCHA) were shutout in the game for just the third time this season while the Huskies improve to 3-12-0 (1-9-0-0 WCHA).
After a scoreless first period, St. Cloud State opened the scoring just 1:08 into the second period when Kayla Friesen batted in a rebounded shot for her first goal of the season. The Huskies would add to their lead just before the period ended and with 22 seconds left, Alyssa Erickson scored while on a power play.
The Huskies would need just 39 seconds in the final frame to extend their lead to 3-0 when Abby Thiesen scored her second season while still on a five-minute major penalty against the Beavers. SCSU scored a minute later when Laura Kluge tallied an even-strength goal at 2:15 for her team-leading fourth goal of the season.
Senior goaltender Erin Deters made 24 saves for the Beavers while freshman Emma Polusny stopped all 26 shots by the Beavers for her first career shutout.
The Beavers had last weekend off, and will resume Western Collegiate Hockey Association play at the University of Minnesota, Dec. 1-2.