Beaver Fever Friday – Bailey Wright – Womens Hockey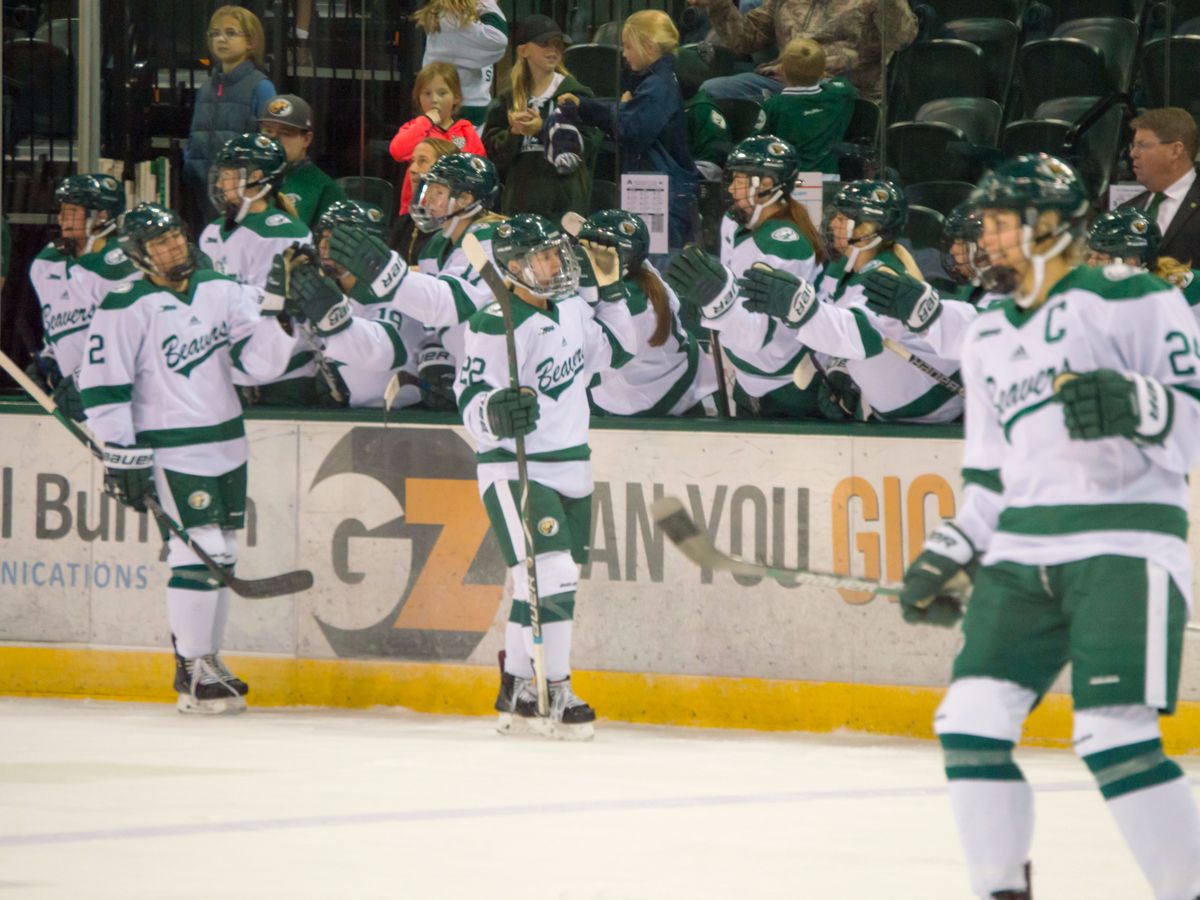 The Bemidji State University women's hockey team kicks-off a six-game home stand by hosting Rochester Institute of Technology (RIT) for a non-conference series, Dec. 8-9. The Beavers (6-10-2, 4-7-1-1 WCHA) and Tigers (4-12-2, 1-7-0 CHA) play a two-game, non-conference series with both games scheduled to start at 3:07 p.m., Friday-Saturday.
The Beavers and Tigers meet for just the third and fourth meetings in the two program's history's with the first-ever series occurring last season in Rochester, N.Y. Bemidji State swept the series winning 3-1 in game one and 5-1 in game two. Emily Bergland (2g-1a), Haley Mack (1g-2a) and Abby Halluska (1g-2a) each recorded three points in the series for the Beavers while Halluska was honored as the Western Collegiate Hockey Association Rookie of the Week.
The Tigers head into the weekend last in the College Hockey America standings with two points (1-7-0) and are winless in their last eight (0-7-1) games. RIT was swept by Penn State University last weekend and were shutout by the Nittany Lions in both contests.
The Tigers are last in the CHA in scoring offense (1.33 g/gm) and scoring defense (3.56 g/gm) and have been outshot by their opponents, 37-22, on average. RIT has also struggled on the power play and are last in NCAA Division I with a .045 percentage (3-of-66). It's penalty kill has been more successful and is fourth in the league with a .845 percentage (71-of-84) but lead the nation in penalty minutes (204).
RIT is led by junior Kandice Sheriff in scoring and in 18 games, has totaled 10 points (3g-7a). The Tigers' leading goal scorer is junior Kendall Cornine, pacing the team with five goals and has tallied eight points. Mallary Rushton, Brooke Baker and Brittney Gout all follow with six points each. Sophomore Terra Lanteigne leads the Tigers in net and has posted a 3-7-1 record with a 3.42 goals against average and .919 save percentage. Freshman Jessi O'Leary has seen action in eight games this season and is 1-4-1 with a 3.04 goals against average and .897 save percentage.