Late Beavers comeback versus Peacocks falls short in 84-75 loss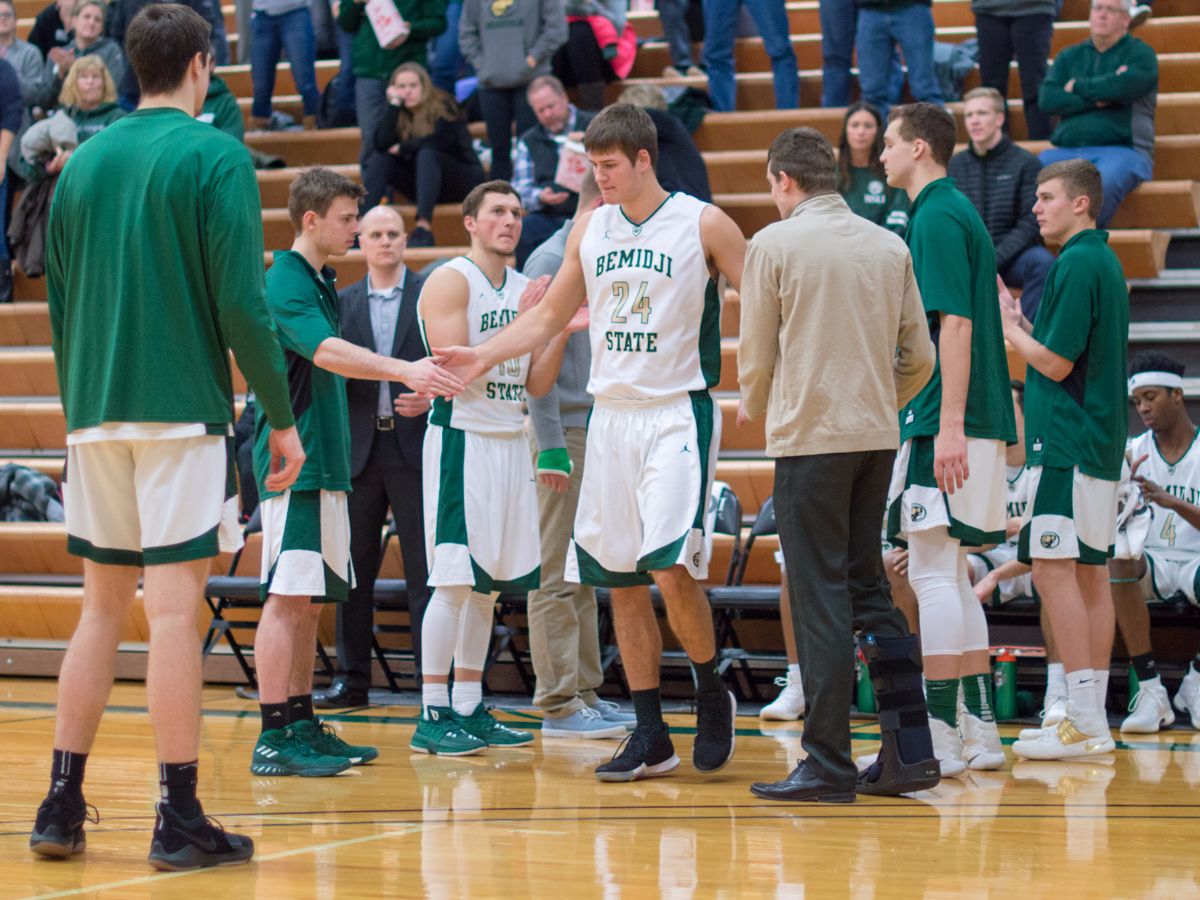 Listen to the Archive of the Game Here
A late run and timely 3-pointers allowed the Bemidji State University men's basketball team a chance to comeback against Upper Iowa University, but the shots came too late in an 84-75 loss Saturday at BSU Gymnasium. The Beavers (5-6, 2-4 Northern Sun Intercollegiate Conference) trailed by five points with under 1:30 in the game after trailing by as many as 19 in the second half against the Peacocks (8-7, 1-5 NSIC).
Bemidji State found itself in a scoring slump over the first five minutes of the game, allowing Upper Iowa to jump out to a 15-2 advantage. The Peacocks eventually pushed the lead to a first half-high 17 points, 24-7. Senior guard Sharif Black scored seven straight points for the Beavers to help reduce the deficit to single-digits again. Fellow senior guard Christian Pekarek sank his only field goal of the first half, a 3-pointer assisted by freshman guard Griffin Chase, to follow a 3-pointer by Black which brought UIU's lead down to nine, 39-30, with 3:07 in the half.
Sophomore guard Jacob McNallan put in his first 3-pointer of the game with 36 seconds on the first half clock that brought BSU to within eight points of UIU, but the Peacocks put in two free throws with just seconds remaining in the half to hold a 10-point, 46-36 advantage at the first period buzzer.
Coming out of the halftime break, Bemidji State was able to climb to within seven points of Upper Iowa behind four points and an assist by Black after four minutes of play. The Peacocks extended the lead again to double-digits, grabbing their largest lead of the game at 75-56 following a 14-4 run. The Beavers found their stroke after the 19-point deficit while going on an 11-0 run between a three-minute span to trail by just eight points. Sophomore forward Logan Bader knocked down two 3-pointers during the run followed by a 3-point field goal by Pekarek to bring BSU within single-digits.
The Beavers continued to give the Peacocks trouble defensively while pulling to within five points twice in the final 1:25 of play. Freshman forward Derek Thompson and Black each hit 3-pointers to pull BSU within five points, but Upper Iowa was able to hold on to the ball and convert four free throws to seal the game.
Black led all scorers with 22 points on 8-of-17 shooting from the field and 4-of-5 from the free throw line. He added four assists, four rebounds and two steals. Bader followed Black with 18 points on 7-of-11 shooting, including 4-of-5 from long range. Thompson led the Beavers with seven rebounds and finished with 10 points and one steal.
Bemidji State shot 43.9 percent from the field and 34.4 percent from beyond the arc, compared to 48.3 percent from the floor and 37.5 percent from long range for Upper Iowa. The Peacocks were able to force 16 Beavers turnovers that led to 22 points for the visitors, including 15 fast break points.
Bemidji State begins its final game of the 2017 calendar year Sunday at 3:30 p.m. against Winona State University. The Beavers and Warriors meet at BSU Gymnasium for their only matchup of the 2017-18 regular season.