Beaver Fever Friday – Womens Hockey – Kiki Radke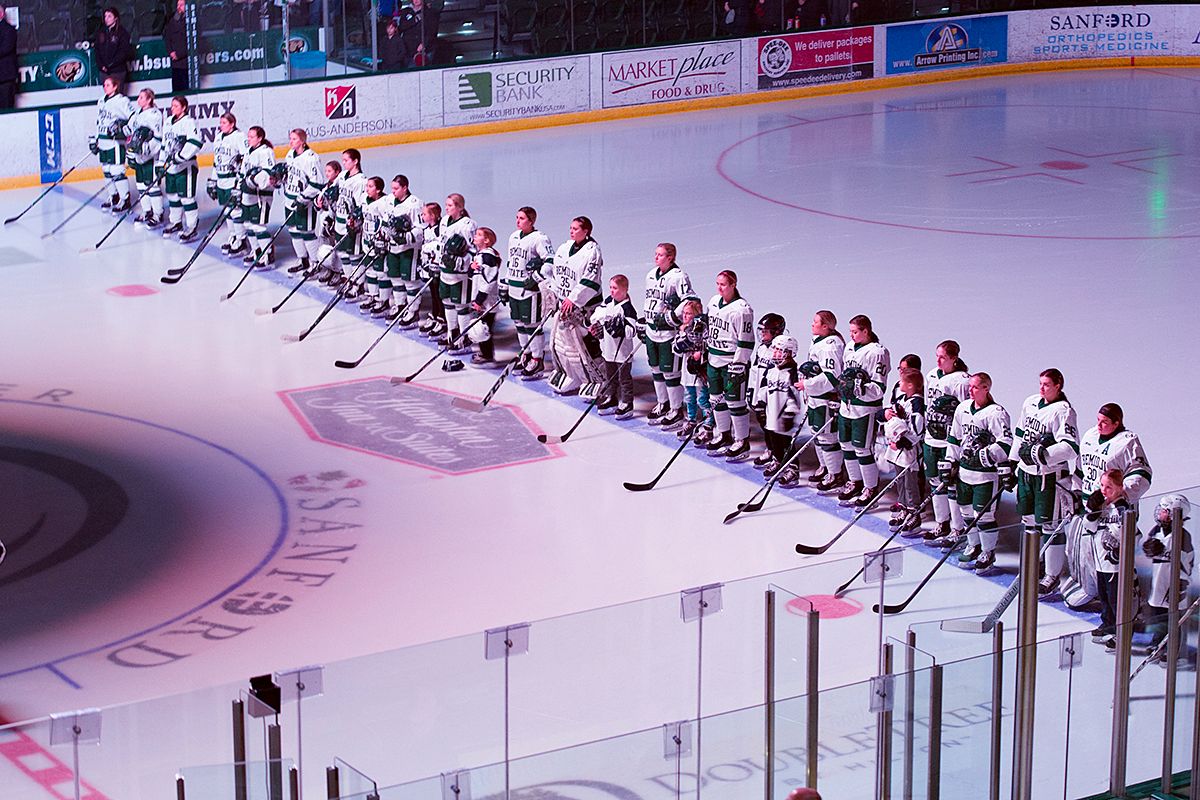 Beavers end January by hosting top-ranked Badgers
The Bemidji State University women's hockey team hosts the top-ranked team in women's hockey this weekend in No. 1 University of Wisconsin for a Friday-Saturday Western Collegiate Hockey Association series. The Beavers (12-12-2, 7-8-1-1 WCHA) will look to hand the Badgers (23-1-0, 14-0-0-0 WCHA) their first pair of league losses and move up in league standings.
The Beavers and Badgers will meet for the 76th and 77th time in the all-time series dating back to 1999. Wisconsin dominates the all-time series record at 67-5-3 including a series sweep in Madison, Wis., earlier this season. The Badgers won each game in the series by identical scores of 5-1 while sophomore Jacqueline Kaasa and freshman Lydia Passolt each scored for BSU. Senior Alexis Joyce leads the team with four points (1g-4a) in 15 games against the Badgers. Fourth-year head coach Jim Scanlan is 1-14-0 all-time against the Badgers while Mark Johnson is 56-4-2 in 15 seasons against the Beavers including a current 12-game winning streak.
The Badgers head to Bemidji, Minn., as the top-ranked team in both the USCHO.com and USAToday/USA Hockey Magazine national polls and boast the nations' best record at 23-1-0. The Badgers have won seven-consecutive games including a series sweep of Minnesota State University, Mankato at home in their last action. Senior Baylee Wellhausen (2g-2a) and sophomore Abby Roque (0g-4a) each led the team with four points in the series.
Wisconsin leads the WCHA with 42 points and a perfect 14-0-0-0 record in conference play. The Badgers boast the highest scoring offense (3.58 g/gm) and defense (0.92 g/gm) in the WCHA and have out-scored opponents 86-22 this season. Wisconsin has converted on 15-of-84 chances (.179) to rank fifth in the league in power play percentage while holding its opponents to 67-of-76 chances for a .882 penalty kill percentage (67-76), third in the league.