Minot State uses points in the paint to take down Bemidji State, 81-70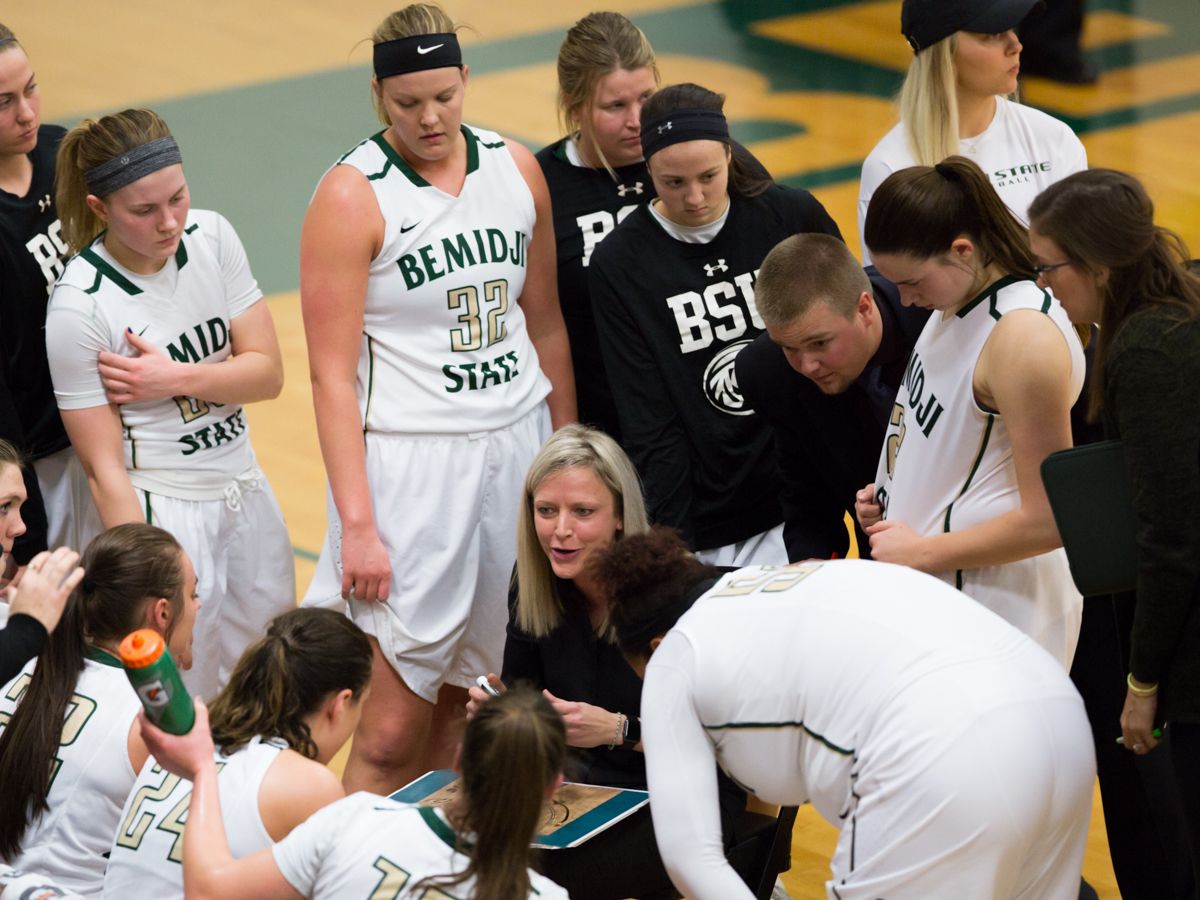 Listen to the Archive of the Game Here
Freshman guard Brooklyn Bachmann reached at least 20 points for the sixth time this season despite an 81-70 loss by the Bemidji State University women's basketball team to Minot State University Friday night at BSU Gymnasium. BSU drops to 4-13 overall and 3-10 in the Northern Sun Intercollegiate Conference while MiSU improves to 8-9 overall and 5-8 in league play.
Senior forward Sam Adamich nailed a 3-pointer to put Bemidji State up early, 7-4, and scored BSU's next basket for its final lead of the night. Minot State followed with a 6-0 run, which was stopped by a 3-pointer by Bachmann, but again went on a run of 5-0 to take a 17-14 lead out of the first quarter.
Senior center Sierra Senske chipped in five points of a 6-0 run for BSU to bring the team within one point, 26-25, with 2:43 remaining in the first half. BSU was only able to add one more point the rest of the half and faced a 32-26 deficit at the halftime buzzer. Minot State began to work in the paint to build to its lead throughout the third quarter, exiting the period with a 58-45 lead. Bemidji State outscored Minot State in the final quarter, 25-23, but couldn't overcome the points in the paint to make a full comeback.
Bachmann finished the game with 22 points on 7-of-16 shooting from the field while Senske was the only other BSU athlete to reach double-figure scoring, finishing with 12 points. Bachmann also chipped in four assists, while freshman guard Sydney Zerr also totaled four assists and four points.
Bemidji State finished the game shooting 43.6 percent from the field and 42.3 percent from beyond the arc compared to 54.4 percent from the floor and 33.3 percent from long range for Minot State. The Beavers of Minot State won the rebound margin, 34-29, and totaled 38 points in the paint compared to 22 for Bemidji State.
Bemidji State closes out its weekend with the first half of the season series against University of Mary Saturday, Jan. 20. The Beavers and Marauders tip-off from BSU Gymnasium at 4 p.m.