No. 7 Vikings overpower Beavers Saturday in weekend finale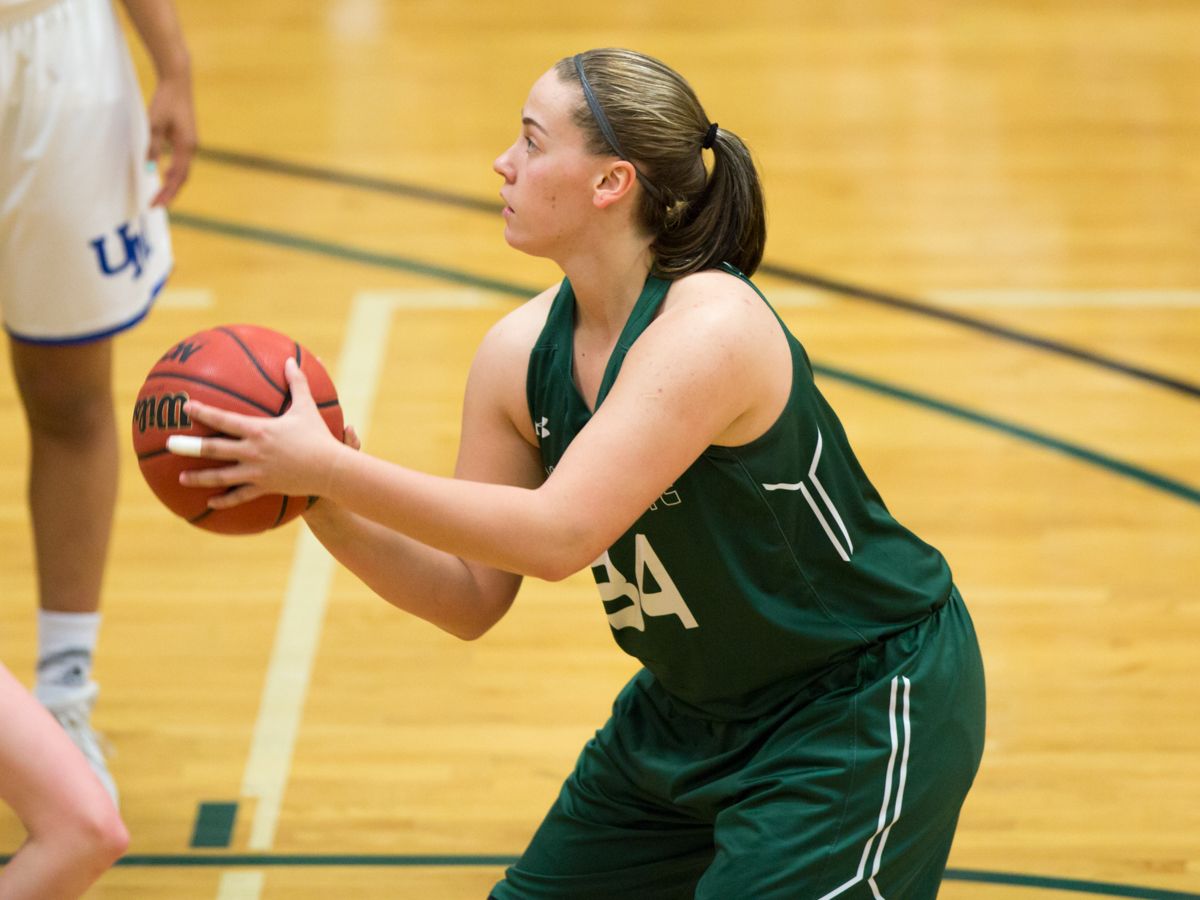 Listen to the Archive of the Game Here
The Bemidji State University women's basketball team took an 87-70 loss Saturday afternoon to No. 7 Augustana University to close out the weekend against Northern Sun Intercollegiate Conference South Division teams. The Beavers (4-17, 3-14 NSIC) gave away 26 turnovers, which led to 40 points for the Vikings (20-1, 16-1 NSIC), at BSU Gymnasium.
Sophomore center Sydney Arrington scored BSU's first four points of the game within the first two minutes. Augustana made three of its next four field goals to go up13-6 before ending the first quarter with an eight-point, 20-12 lead. After a Beavers free throw by freshman forward Gabby DuBois, the Vikings went on a 12-0 run to take its first lead of at least 20 points on the day. BSU scored six straight points on 3-pointers by sophomore guard Erica Gartner and freshman guard Sydney Zerr to bring the deficit down to 15, but the Vikings made a jumper in the paint to end the half with a 43-26 lead.
The Vikings came out with the first six points of the second half to separate the game by 20 points, which would last the remainder of the way. Bemidji State was able to score just nine points in the third quarter followed by 15 in the fourth, the most the team scored in any quarter.
Senior center Sierra Senske and freshman McKayla Scheuer led the Beavers with seven points each, as Scheuer scored all seven in the fourth quarter on two 3-pointers and a free throw. DuBois led the way on the boards with nine, as BSU outrebound Augie, 34-31.
Bemidji State shot 40.0 percent from the field, 41.2 percent from beyond the arc and 50.0 percent from the free throw line. The Beavers gave away 26 turnovers that led to 40 points off turnovers for the Vikings.
Bemidji State returns to BSU Gymnasium to close out the 2017-18 home schedule with a weekend doubleheader Friday, Feb. 9 against Northern State University and Saturday, Feb. 10 against Minnesota State University Moorhead.