Beaver Fever Friday – Zoe Lindgren – Tennis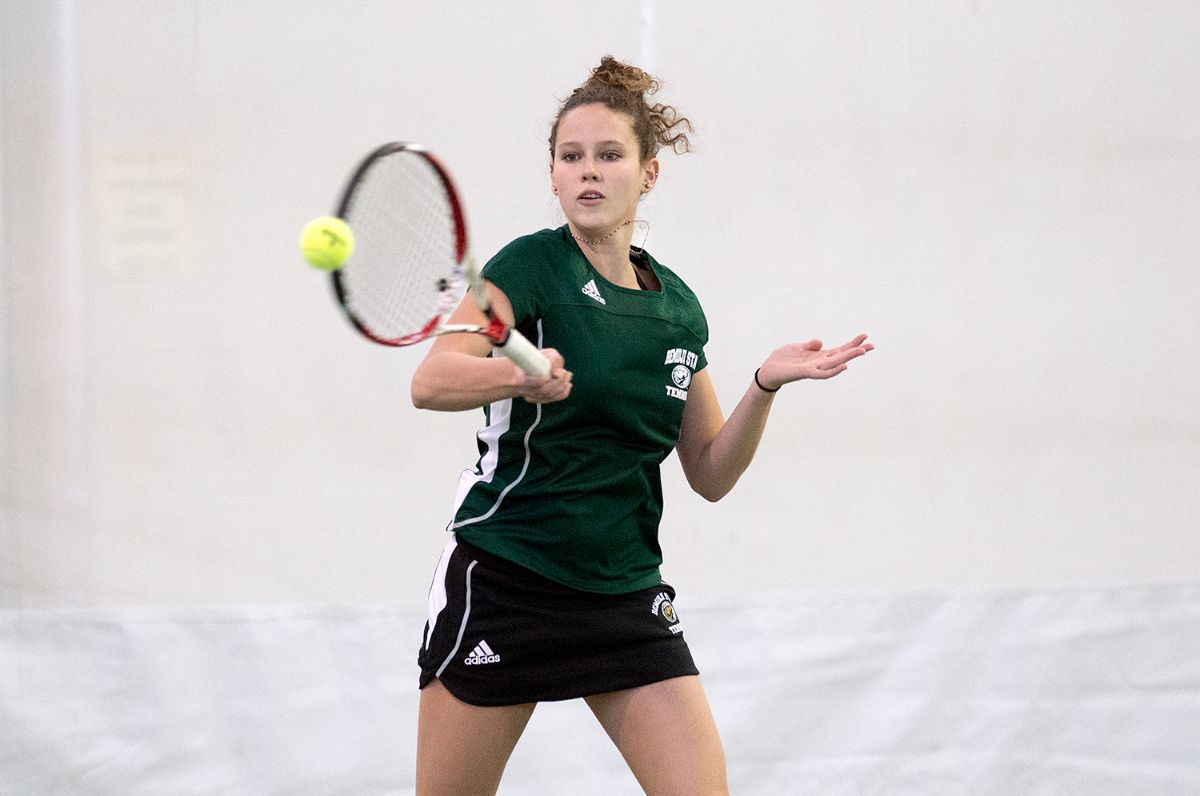 The Bemidji State University tennis team opened its season hosting University of Minnesota Crookston. The Beavers got off to a great start with a 9-0 sweep over the Golden Eagles.
BSU dominated from start to finish to open the season with a 9-0 sweep of Minnesota Crookston. After collecting three 8-0 victories in doubles to start the match with a 3-0 lead, the Beavers earned six straight-set singles victories, dropping only five games during the entire match.
In doubles play, BSU started off the day with three victories coming from the teams of Hannah Alme and Brooke Mimmack, Rachel Will and Breann Walsh, and Hannah Johnson and Jacki Damberg, all winning 8-0. After not losing a single game during doubles, BSU swept singles play with three Beavers, Brooke Mimmack, Hope Johnson, and Breann Walsh, not losing a single game.
Hannah Peterson played her first match as a Beaver winning 6-1 and 6-1 over Minnesota Crookston's Hanna Ruckheim at number four in singles play. Jacki Damberg and Rachel Will also made their debuts as Beavers in doubles play.
BSU now travels to Grand Forks, N.D. Feb. 10 and 11. The Beavers will take on Upper Iowa Saturday at 5 p.m. and Winona State Sunday at 7:30 a.m.