Beaver Fever Friday – Jay Dickman – Mens Hockey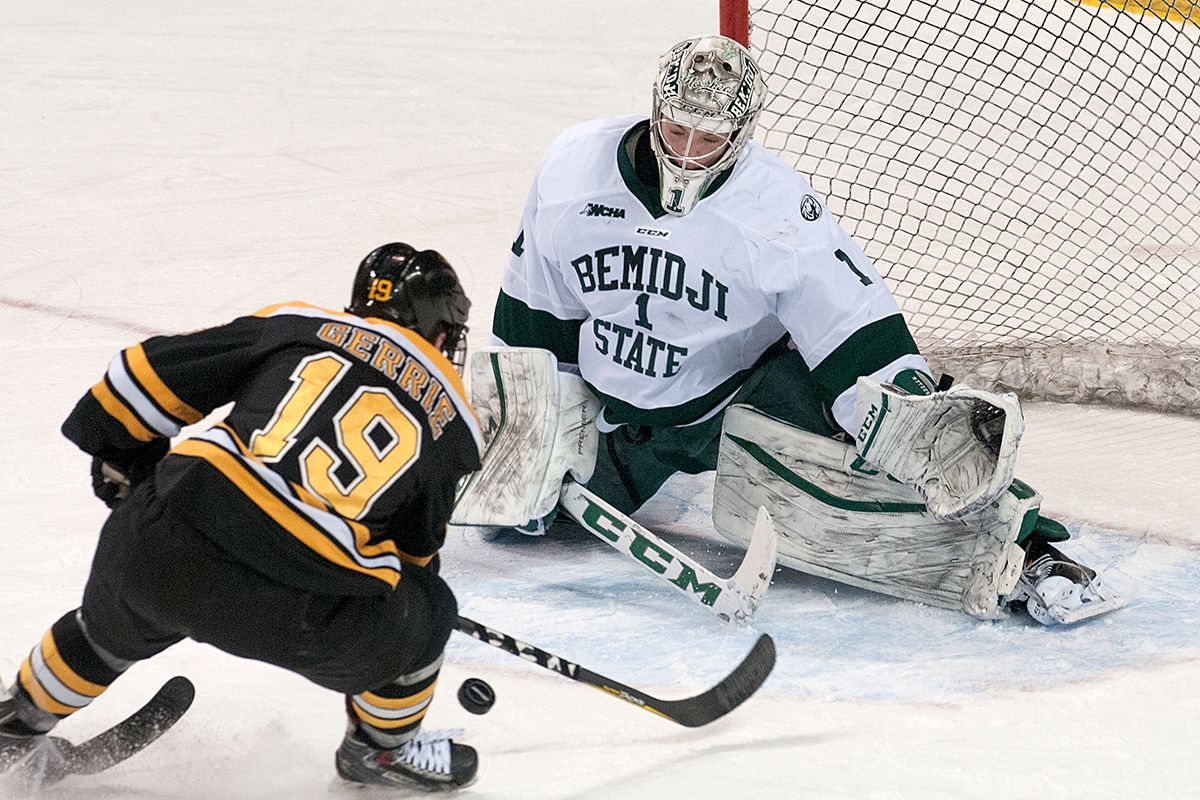 The Bemidji State University men's ice hockey team (14-10-6; 11-7-4-2 WCHA) is back on the road Feb. 9-10 as it travels to Michigan Technological University (14-12-5; 10-9-5-2 WCHA). The Beavers, who look to shake a two-game losing skid, and retain the right to host its 2018 WCHA Playoffs first-round series.
This weekend's series will likely be connected directly to the postseason's of each of the participating teams. BSU has a slight edge for the final home playoff spot in the WCHA standings and has two games in hand, but a series victory or sweep could push the Huskies into position to host the WCHA's first round. With the fourth and fifth positions virtually locked up, the likelihood of BSU and MTU facing each other in the first round is significant.
It seems ironic for teams toting histories dating back to 1919 and 1947, respectively, and logging nearly 4,500 games between them, to have met just 24 times prior to this weekend series, but the first head-to-head matchup didn't take place until Jan. 12, 2007. MTU opens the weekend with a 11-9-4 edge in the rivalry, but BSU has won three of the last four meetings between the teams, including 4-2 and 3-0 over the Huskies in Bemidji, Feb. 2-3, 2017—the last meeting. Bemidji State is 2-6-4 versus Michigan Tech in Houghton, Mich.