Wolves take over the paint to drop the Beavers, 89-48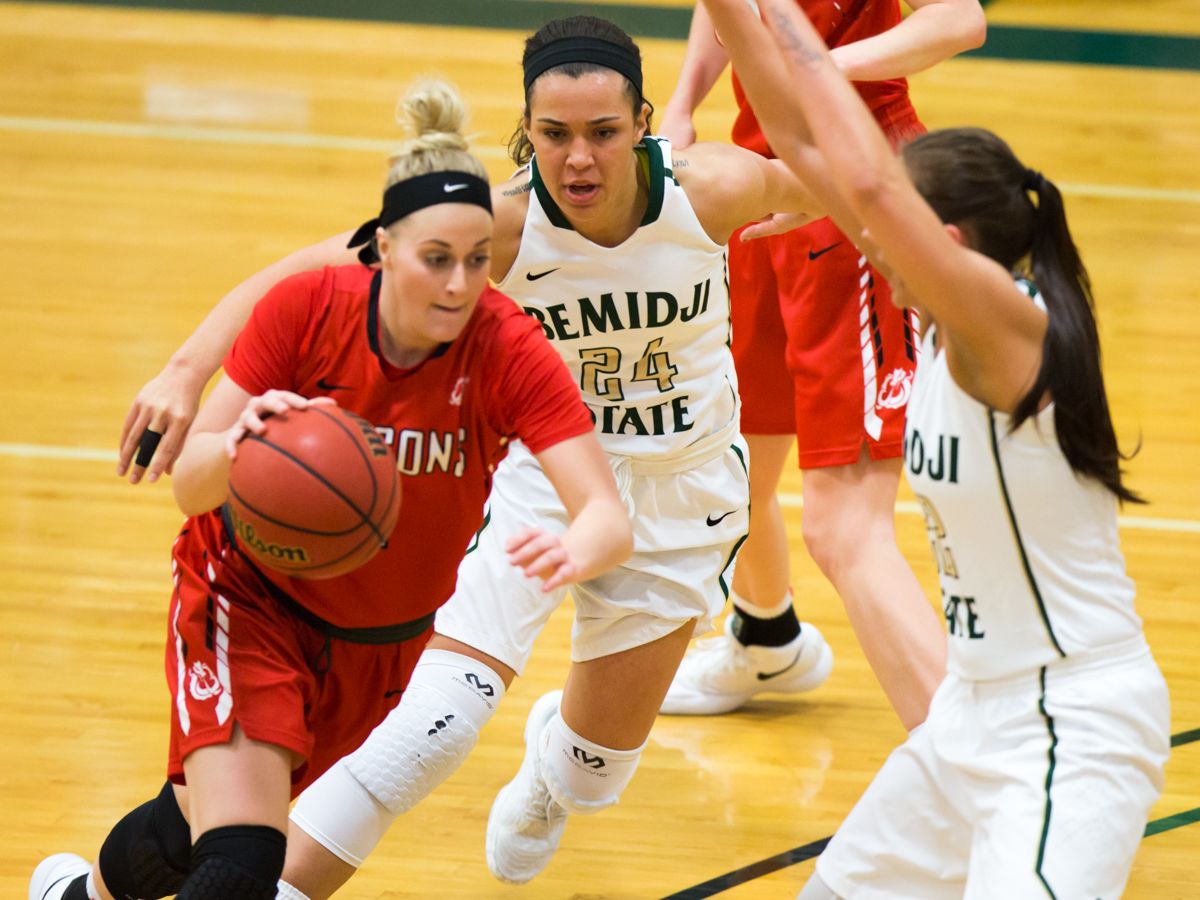 Listen to the Archive of the Game Here
The Bemidji State University women's basketball program finished its 2017-18 home schedule Saturday afternoon with an 89-48 loss to Northern State University at BSU Gymnasium. Junior forward Emma Rappe led the Beavers (4-20, 3-17 Northern Sun Intercollegiate Conference) in scoring with 12 points while the Wolves (22-4, 17-3 NSIC) used points in the paint to take control of the game.
Bemidji State's defense came out strong early against Northern State, holding the Wolves to 2-for-8 shooting from the field and eventually tying the game at 6-6 with two 3-pointers. Freshman guard Sydney Zerr and sophomore guard Erica Gartner hit the two long balls to tie the game, while junior forward Emma Rappe sank one from beyond the arc to give the Beavers a 9-8 lead.
Following BSU's only lead of the game, NSU went on a 13-0 run that ended the first quarter and went into the second. The run allowed the Wolves to take a 21-9 lead just under two minutes into the period. Zerr's second 3-pointer of the game helped spark a 10-2 Beavers run that brought the team within six points, 27-21. NSU again pulled away with an 11-0 run to help take a halftime lead of 42-23.
Points in the paint continued to build Northern State's lead, after the Wolves totaled 16 points in the lane during the first half. Northern State was able to add 24 points in the paint over the final two quarters, while also totaling 24 assists on the night.
Rappe led BSU in scoring with 12 points on 4-for-7 shooting from the field, while Zerr and senior guard Mikayla Larson followed with eight points each. Freshman guard Maria Appicelli led BSU in both rebounds and assists with five boards and three dishes.
Bemidji State finished the night shooting 37 percent from the field, 26 percent from long range and 56 percent from the free throw line. The Beavers were able to put in 20 points in the paint and totaled 27 points off the bench.
Bemidji State closes out the regular season Friday, Feb. 16 at University of Mary and Saturday, Feb. 17 at Minot State University. BSU will then travel to begin the NSIC Tournament Wednesday, Feb. 21 to either Augustana University of Wayne State College.