Beaver Fever Friday – Libby Christenson – Track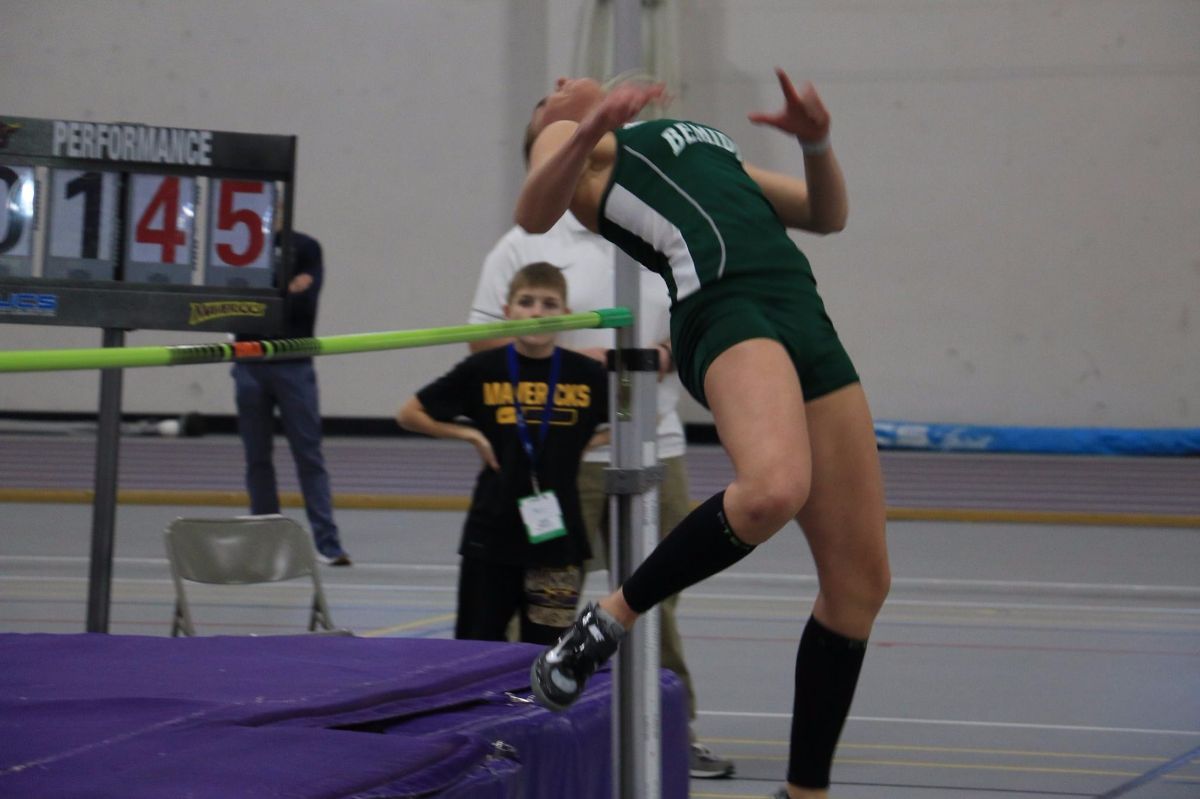 The Bemidji State University women's track and field program trio of Christa Benson, Libby Christenson and Kelsey Hurley competed Sunday afternoon at the Northern Sun Intercollegiate Conference Multis Championship held in Mankato, Minn. All three set personal records in the pentathlon events, while Benson led the team with a sixth place finish and score of 3,182.
Hurley joined Benson among the top 10 finishers on the day, totaling a personal record score of 3,118. Christenson finished 16th on the day with a personal best score of 2,755.
The trio began the day with the 60m hurdles, led by Benson with an eighth-place-finish time of 9.48, which was a personal record for the junior. Hurley followed in 13th with a time of 9.78 and Christenson finished 19th with a time of 10.42, as both also set personal best times in the event.
In the high jump, Benson and Hurley each tied for fourth with a leap of 5-feet-01.75-inches, while Christenson tied for seventh with a jump of 5-00.50.
Hurley led BSU in the shot put with a throw of 29-03.75 to finish 11th. Christenson came in 14th with a personal record throw of 28-00.75 while Benson finished 15th with a toss of 27-11.50.
All three student-athletes set personal records in the long jump, led by Hurley in eighth place with a leap of 16-02.25. Benson came in 11th with a jump of 15-08.75, followed by Christenson in 20th with a jump of 14-00.50.
The three all set personal records again in the 800m run, led by Benson who finished fourth with a time of 2:26.84. Hurley and Christenson finished back-to-back with times of 2:32.44 and 2:33.96, respectively.
The Beavers return to Grand Forks, N.D., Saturday, Feb. 24 to take part in the University of North Dakota Indoor Tuneup prior to the NSIC Championships Friday, Feb. 23 and Saturday, Feb. 24 in Mankato, Minn.