Minot State pulls away in second and fourth quarters to down BSU, 71-51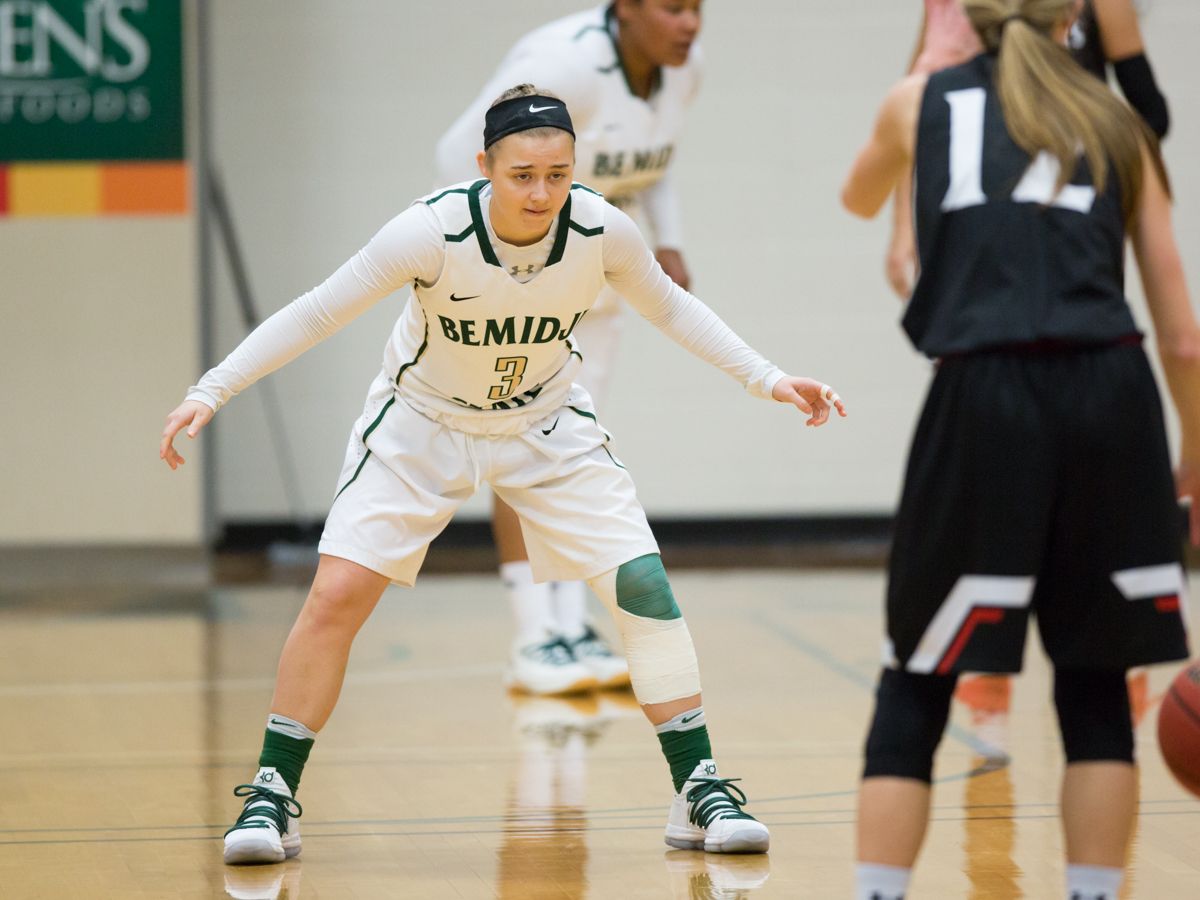 Listen to the Archive of the Game Here
Sophomore guard Erica Gartner tied a career-high 18 points Saturday afternoon as Bemidji State University fell to Minot State University, 71-51, in Minot, N.D. The Beavers of BSU (4-22 Northern Sun Intercollegiate Conference) were taken down after being outscored in the second an fourth quarter Saturday night by the Beavers of MiSU (14-12, 11-11 NSIC).
Gartner scored 11 of her 18 points within the first five minutes of play, helping BSU to a 13-6 lead over MiSU. Minot State ended the first quarter on a 7-0 run to tie the game at 13-13 heading into the second quarter. Minot State went on to outscore Bemdji State in the second quarter, 15-7, to head into halftime with a 28-20 lead.
Both teams scored 19 points in the third quarter, leading to a 47-39 lead for Minot State heading into the final period. MiSU doubled up on BSU in the final period, 24-12, to secure the win Saturday night.
Gartner finished shooting 7-of-18 from the field to lead BSU with 18 points on the night. Junior forward Emma Rappe led the Beavers with six rebounds while starting for the first time this season.
BSU will head on the road in the first round of the NSIC Tournament. BSU will play at Augustana on Wednesday night at 6pm. Listen on Talk Radio 1360 KKBJ. Our Benusa Pregame Show starts at 5:30pm. You can also listen online at beaverradionetwork.com.