BSU Women's Hockey Travels to Duluth for WCHA Playoffs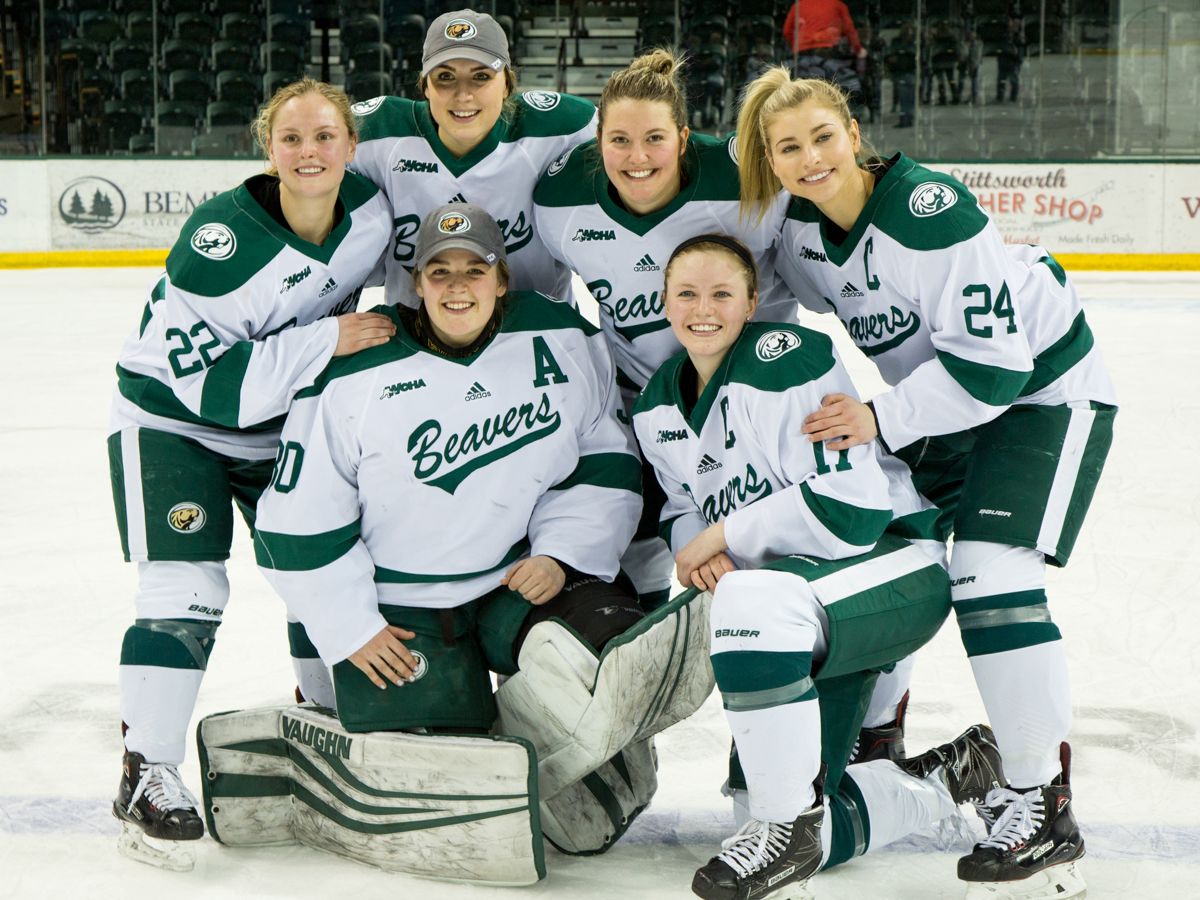 The Bemidji State University women's hockey team wrapped up the regular season with a split at #6 Ohio State. With the 4-0 loss Friday against the Buckeyes and a win by UMD at Minnesota State, the Beavers knew at that point they would be traveling to Duluth to battle the 4th place Bulldogs this weekend in the first round of the WCHA playoffs.
On Saturday afternoon in Columbus, the Beavers rebounded with a 2-1 upset win spoiling the Buckeyes Senior Day. Freshman goaltender Kerigan Dowhy stopped 28-of-29 shots by the Buckeyes while sophomore forward Jacqueline Kaasa and senior defender Alexis Joyce each scored a goal for Bemidji State. Kaasa's powerplay goal was the eventual game winner.
The Beavers end the regular season 14-17-3 (8-13-2-1 WCHA) and fifth in the Western Collegiate Hockey Association standings. BSU travels to the University of Minnesota Duluth for a best-of-three series, Feb. 23-25. Catch all the action online Friday, Saturday and Sunday (if needed) beginning with the Benusa Pregame Show at 1:30 p.m. and the opening faceoff at 2:07 p.m. on KPMI 1300 AM The Legends and online at www.beaverradionetwork.com.