Beaver Fever Friday – Mens Hockey – Charlie Combs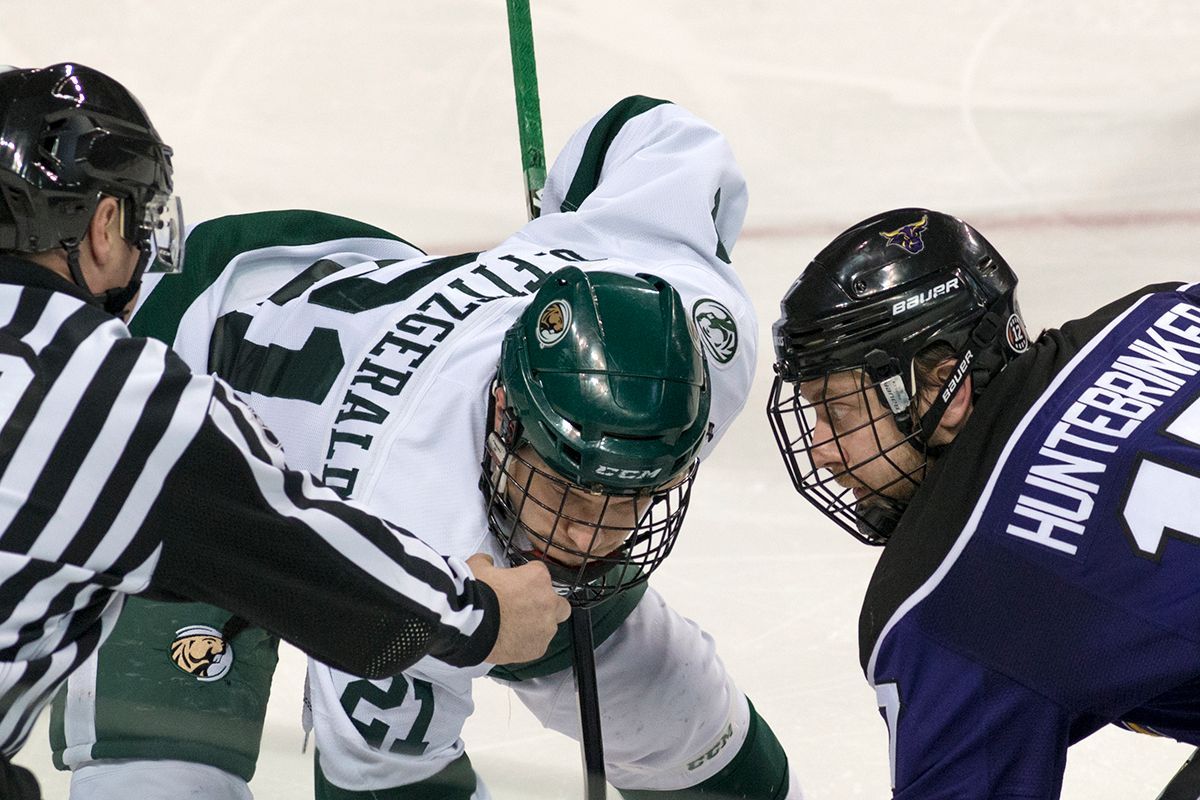 The Bemidji State University men's hockey team will travels to Mankato, Minn. this weekend for its final road trip of the 2017-18 regular season. The Beavers will battle No. 5 Minnesota State University, Mankato in a two-game Western Collegiate Hockey Association series at the Verizon Center.
The series will get underway at 7:07 p.m. Friday and Saturday.
Since 1974, the Beamidji State and Minnesota State have met 117 times with BSU clinging to a slight 52-51-14 edge in the all-time series. Minnesota State swept the series, 5-2 and 8-6, when the teams met in Bemidji, Minn. Nov. 10-11 of this season. The Beavers have not fared as well when playing on the Mavericks' home ice (18-30-9), however, the Beavers care unbeaten in their last three games (2-0-1) at Verizon Center.
Bemidji State earned a series victory over Alaska, Feb. 15-16, skating to a 2-2 tie to open the WCHA series Thursday and took an extra point in the standings with a goal in the 3-on-3 overtime period before a 2-1 victory in the regular-season home finale.
The Beavers moved to 16-11-7 overall and 13-8-5-3 in WCHA play to own fourth place in the league standings and clinched the right to host its first round WCHA Playoff series.
The Beavers will host the No. 5 seed Michigan Tech, March 2, 3 and 4 at Sanford Center with the winner advancing to the WCHA Playoffs semifinal round. Game times for the series are: 7:07 p.m. Friday and Saturday and 5:07 p.m. Sunday (if needed).