Beaver Fever Friday – Tennis – Breann Walsh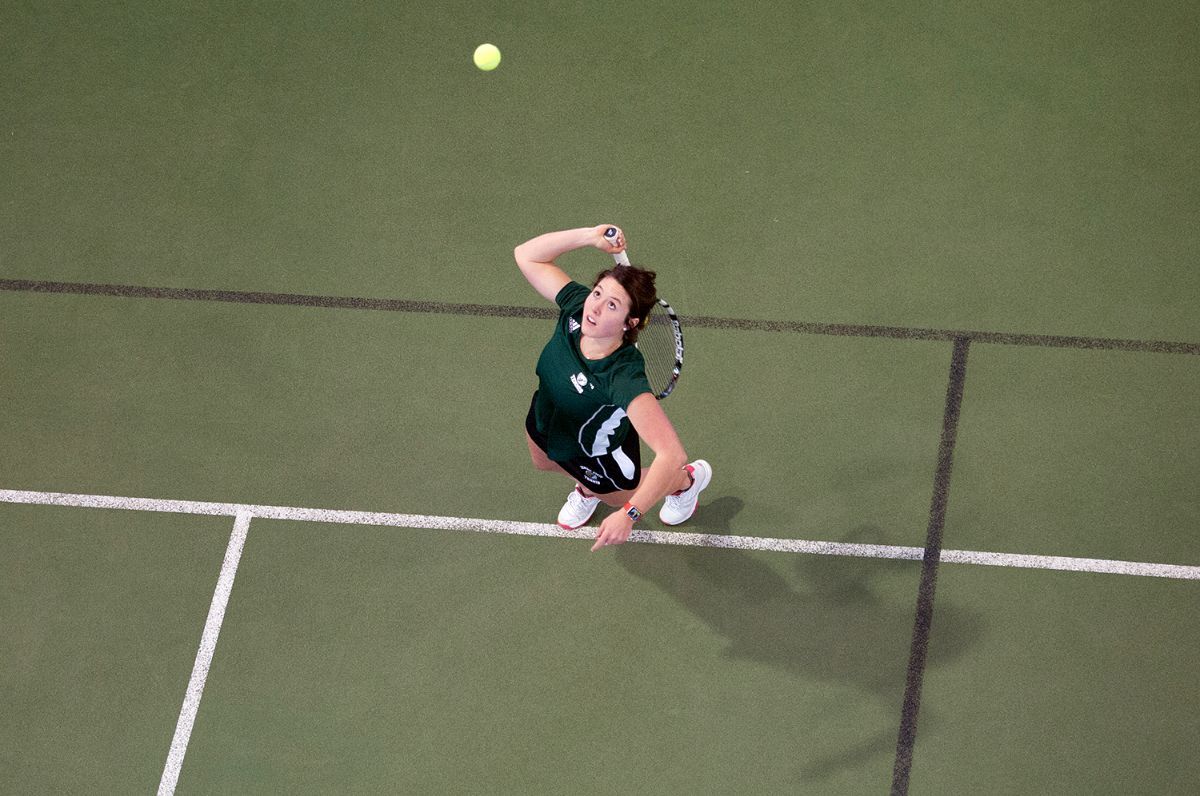 The Bemidji State University tennis team continues its season by hosting University of Minnesota Duluth March 1, and University of Wisconsin River Falls and University of Minnesota Crookston March 4 at the Gillett Wellness Center. The Beavers play the Bulldogs Thursday at 1:30 p.m., followed by the Falcons and Golden Eagles Sunday at 2:30 p.m. and 4:30 p.m., respectively.
The UMD Bulldogs have a 3-2 record on the season after splitting last weekend's matches against Upper Iowa University and Winona State University.
Last year, the Beavers won 6-3 over the Bulldogs. In singles play, the Beavers dropped two matches, the No. 1 match going to UMD's Shelby Benkofske over BSU's Morgan Opp and No. 5 to Elsa Erickson over Breann Walsh. In match No. 1 of doubles play, Minnesota Duluth's Shelby Benkofske and Kelsey Zetah overtook Bemidji State's Morgan Opp and Zoe Lindgren.
In a non-conference match, the Beavers will take on the Falcons who will begin their 2018 season Sunday against Minnesota Crookston and Bemidji State.
In 2017, BSU swept UWRF in both singles and doubles play. This win brought BSU to a record of 9-3 for the season. Brooke Mimmack and Breann Walsh did not drop a single set during singles play, while Hannah Alme and Adriadna Lopez-Simo only dropped one set each, also in singles play.
The Beavers and Golden Eagles will play each other for the second time during the 2018 season. The last time the two teams met, Bemidji State swept Minnesota Crookston, only dropping a total of 5 games all day.
The Golden Eagles hold a 0-6 overall record after being swept by Augustana University and University of Sioux Falls Feb. 24 and 25.
The Beavers fell to Sioux Falls and Augustana Feb. 24 and 25 in Sioux Falls, S.D. They continue their season by travelling to Moorhead, Minn., to take on Minnesota State University Moorhead and University of Mary March 24 and 25, respectively.