Beaver Fever Friday – Mens Hockey – Dan Billett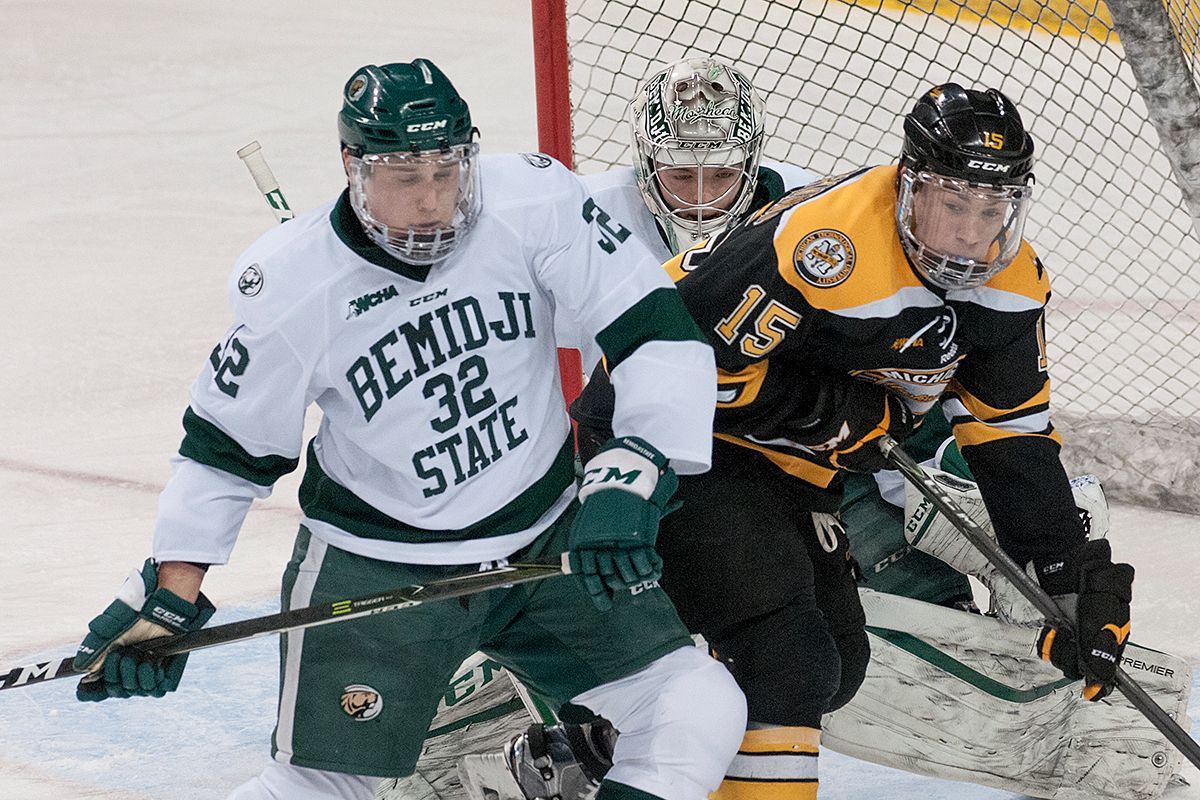 The Bemidji State University opens its 2017-18 postseason journey this weekend when it hosts Michigan Tech for a best-of-three Western Collegiate Hockey Association first round playoff match up. Game times are set for 7:07 p.m. Friday and Saturday with a 5:07 p.m. start Sunday, if needed.
The Beavers and Huskies meet for the second time this season. The teams split a regular-season series in Houghton, Mich. Feb. 9-10. After Bemidji State opened the two-game set with a 4-2 victory, MTU bounced back to claim a 5-1 win and it's own Winter Carnival title (based on goals scored).
Despite owning two of the most storied traditions in college hockey, the BSU and MTU didn't first meet until 2007. Since that time, the Huskies have built a 12-10-4 edge in the series. However, BSU has won four of the last six meetings (4-2-0) and is 7-5-0 when hosting MTU for games played in Bemidji, Minn.
The fourth seeded Beavers host the No. 5 seed in Michigan Tech at Sanford Center for a best-of-three playoff series, March 2, 3 and 4 if needed. Game times are set for 7:07 p.m. Friday and Saturday and if a third game is needed, the puck will drop at 5:07 p.m. Sunday.
The Beavers earned the fourth seed by going 16-12-8 overall and 13-9-6-4 in league play to finish with 49 points in the final WCHA standings–six points head of MTU in fifth place.
While this marks the first time BSU has ever met the Huskies in postseason play, the teams haev met on 26 prior occasions. MTU holds a slight 12-10-4 advantage in a series that began in 2007, however BSU owns a 7-5-0 lead in games played on its home ice. The teams split a series in Houghton, Mich., Feb. 9-10 with BSU taking game one 4-2 to stretch its winning streak versus MTU to three games and MTU salvaging a series split with a 5-1 win in the series finale.
Tickets for the series are still available at the Sanford Center Box Office and Ticketmaster outlets and begin at just $12.