Beaver Fever Friday – Womens Hockey – Mak Langei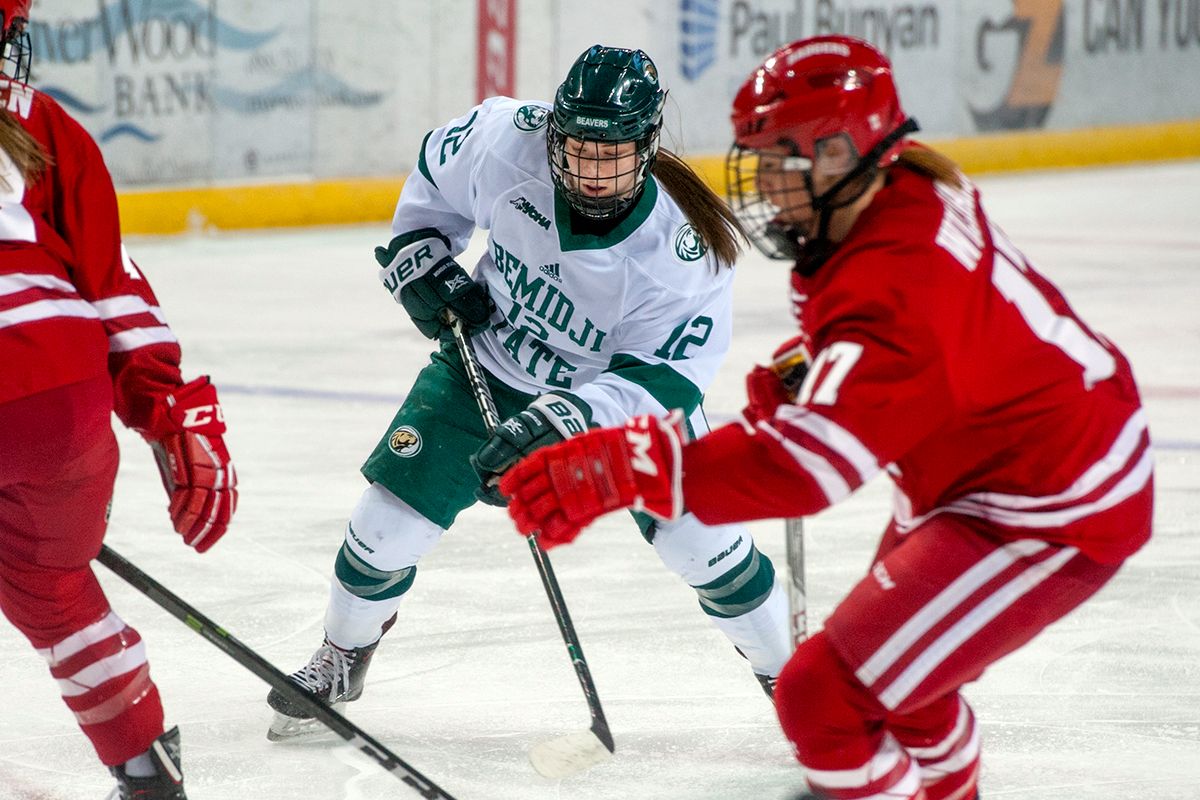 For just the third time in the 20-years since Bemidji State University started its women's hockey program, the Beavers make an appearance in the Western Collegiate Hockey Association Final Faceoff this weekend. The fourth-seeded Beavers (16-18-3) clash with No. 1 University of Wisconsin in the semifinal game March 3 with the winner advancing to the championship game March 4. The Beavers and Badgers (29-3-2) are slated for a 2:07 p.m. puck drop at Ridder Arena in Minneapolis, Minn., followed by third-seeded University of Minnesota and second-seed Ohio State University at 5:07 p.m.
Bemidji State and Wisconsin met four times during the regular season with the Badgers going 3-0-1 against the Beavers. BSU took UW to overtime twice during their last series in Bemidji, Jan. 19-20, falling in overtime 4-3 in game one and lost in the shootout in game two. Wisconsin owns the all-time series record at 70-5-4 including defeating the Beavers in the 2015 WCHA Final Face-Off Championship.
The Beavers and Buckeyes met four times during the regular season with BSU going 1-2-1 against nationally ranked Ohio State. In their most recent meeting, BSU and OSU split their series in Columbus, Ohio to end the regular season, Feb. 16-17. Ohio State leads the all-time series 38-25-12 and teams last met in the WCHA Playoffs in 2003 with the Buckeyes defeating the Beavers for a spot in the WCHA Final Five.
Minnesota took the regular season series against the Beavers, 3-1-0. Bemidji State forced overtime twice against the nationally ranked Gophers but Minnesota was able to score the game-winning goals in overtime. Minnesota dominates the all-time series record at 72-9-7 but the Beavers would get the best of the Gophers the last time the two teams met in the WCHA Final Face-Off. BSU upset the second-ranked Gophers, 1-0, in the 2015 semifinal game to advance to the championship.