Beaver Fever Friday – Mens Golf – Cody Cook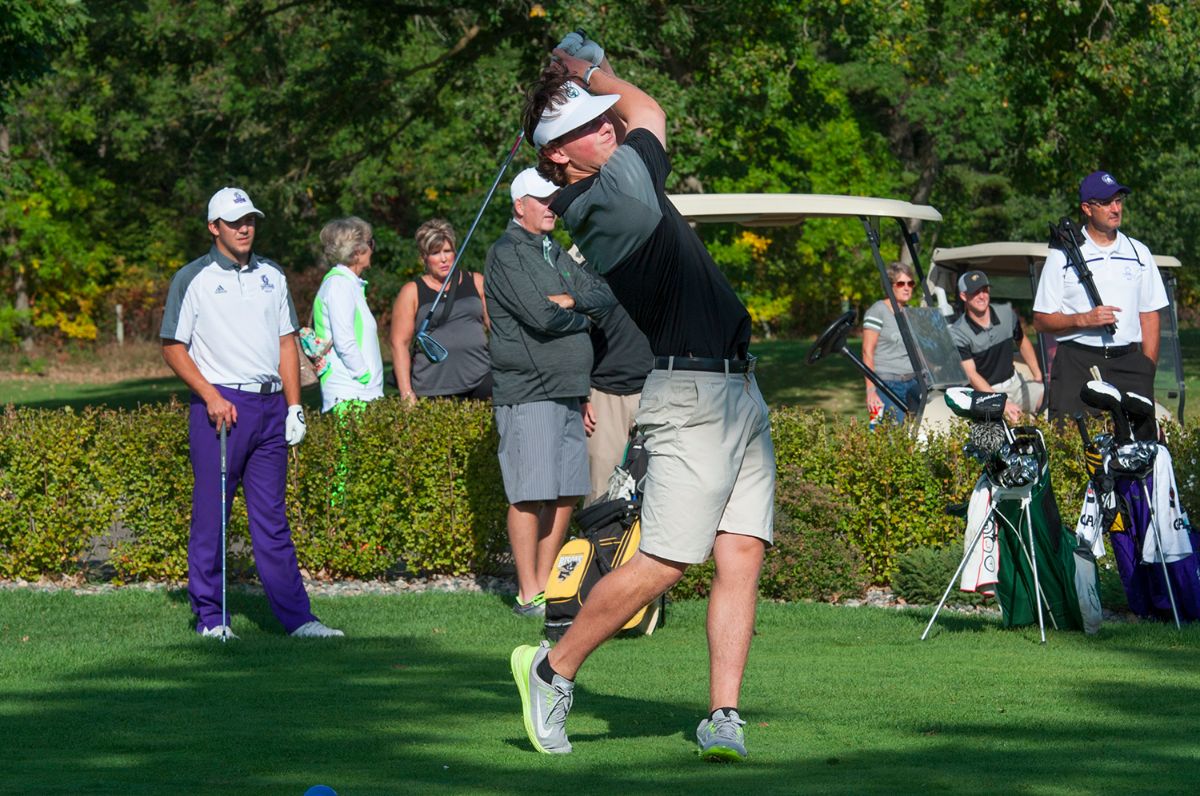 Beavers finish 11th of 20 teams in final tournament of fall season
The Bemidji State University men's golf team wrapped up the fall season by finishing 11th of 20 teams at the Holiday Inn Express Classic hosted by Missouri Western State University in St. Joseph, Mo.
The Beavers shot 909 as a team over the two-day, three-round tournament led by freshman Ian Mackenzie-Olson who carded 221 (73-69-79) to tie for 17th individually.
Cody Cook followed Mackenzie-Olson after shooting 228 (73-76-79) and tied for 45th individually. San Otto (229, 75-70-84), Brennan Hockman (234, 76-79-79) and Brandon Nelson (240, 80-78-82) round out the Beavers' top five golfers.
Missouri Western State took home the team title after defeating Harding University in a playoff when each team carded a total score of 878.
The Beavers open the spring portion of the schedule on Monday in Las Vegas.