Beaver Fever Friday – Ian Mackenzie Olson – Mens Golf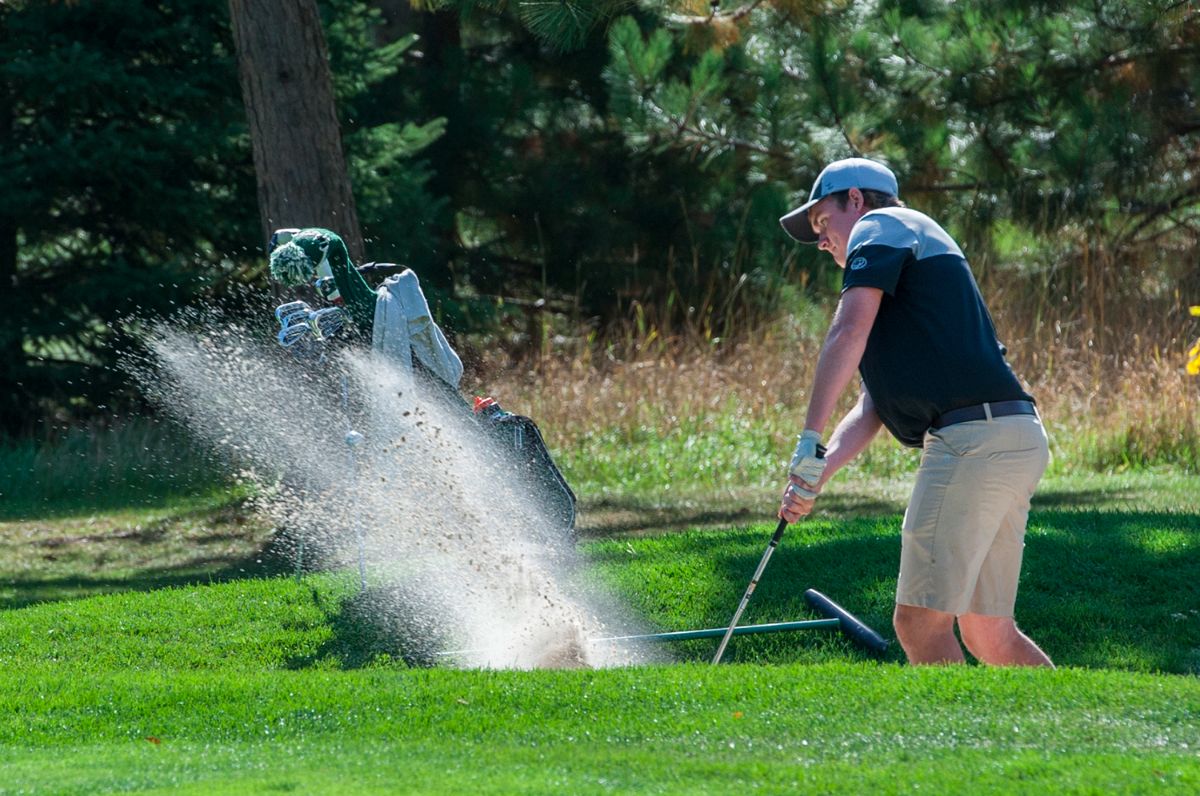 Freshman Ian Mackenzie-Olson tied for fourth individually after carding a one-over par 145 (73-72) at the Northern Sun Intercollegiate Conference Preview at the Paradise Pointe Outlaw Golf Course in Smithville, Mo. After bad weather forced teams to play two rounds in one day, the Beavers placed fourth out of 13 teams and third among members in the NSIC.
The Beavers shots a team score of 604 (302-302) over the two rounds after being led by Mackenzie-Olson's fifth top five finish of the season. Junior Cody Cook followed after carding 149 (75-74) and tied for 11th individually while freshman Tanner Sperling (73-79, 152) tied for 23rd. Senior Samuel Otto (81-77, 158) and freshman Joe Vatnsdal (82-81, 163) round out the Beavers' top five scoring.
Bemidji State also had Brandon Nelson, Brandon Olson, Brennan Hockman, Ben Skaar and Aaron Schanthorst compete at the event as individuals. Nelson also tied for 23rd individually after carding 152 (78-74) while Olson followed with 155 (79-76). Hockman followed close behind with 157 (77-80) while Skaar (84-78, 162) and Schnathorst (85-85, 170) finish the scoring for BSU.
Lindenwood University took the team title after carding 591 (293-298) while Minnesota State University, Mankato (299-300, 599) and Winona State University (301-300, 601) were the top three finishers.
Augustana University's Parker Klitzke took home the individual title after carding three-under par 141 (72-69).
Bemidji State will travel to Waterloo, Iowa Mar. 30-31 to compete at the Upper Iowa Spring Invite held at the Sunyside Golf Course this weekend.