Beaver Fever Friday – Track – Analise Fabre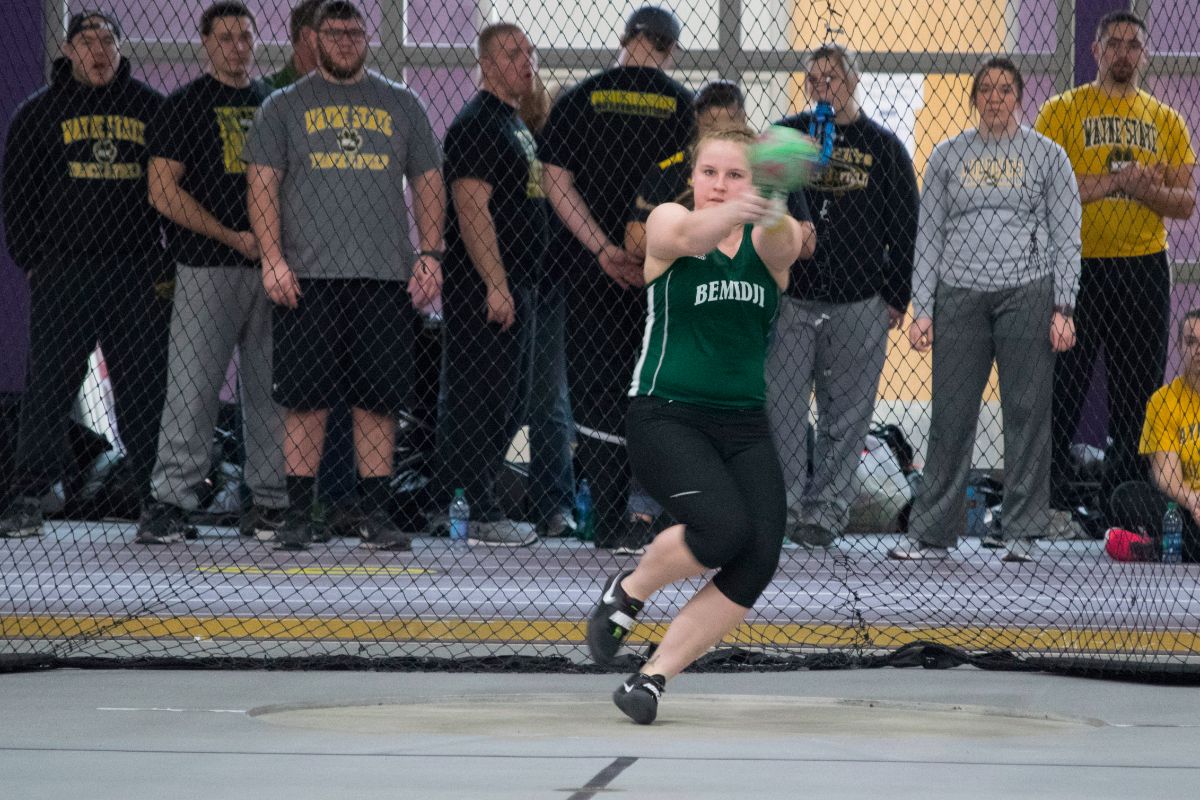 Three Bemidji State University track and field student-athletes helped bring home four event wins on the final day of the Central College Dutch Invitational Friday afternoon in Pella, Iowa. Sophomore Gena Baklund set the BSU program-record in the hammer throw with her win, junior Christa Benson earned first-place finishes in two events and freshman Venice Stewart took a win in the 200m dash.
Baklund broke the previous BSU hammer throw record by 1-foot-1-inch with a toss of 155-08. Benson took wins in the high jump with a personal best mark of 5-02.25 and in the 400m hurdles with a time of 1:05.40. Stewart earned a win in the 200m dash with a time of 26.51.
Twelve Beavers in total finished within the top five of their respective events, including junior Regan Grube who set a personal best mark in the in the hammer throw with a toss of 140-05. Sophomore Kristen Petron also set a personal record on the day in the 800m run with an 11th-place finish time of 2:30.72.