Beaver Fever Friday – Zoe Lindgren – Tennis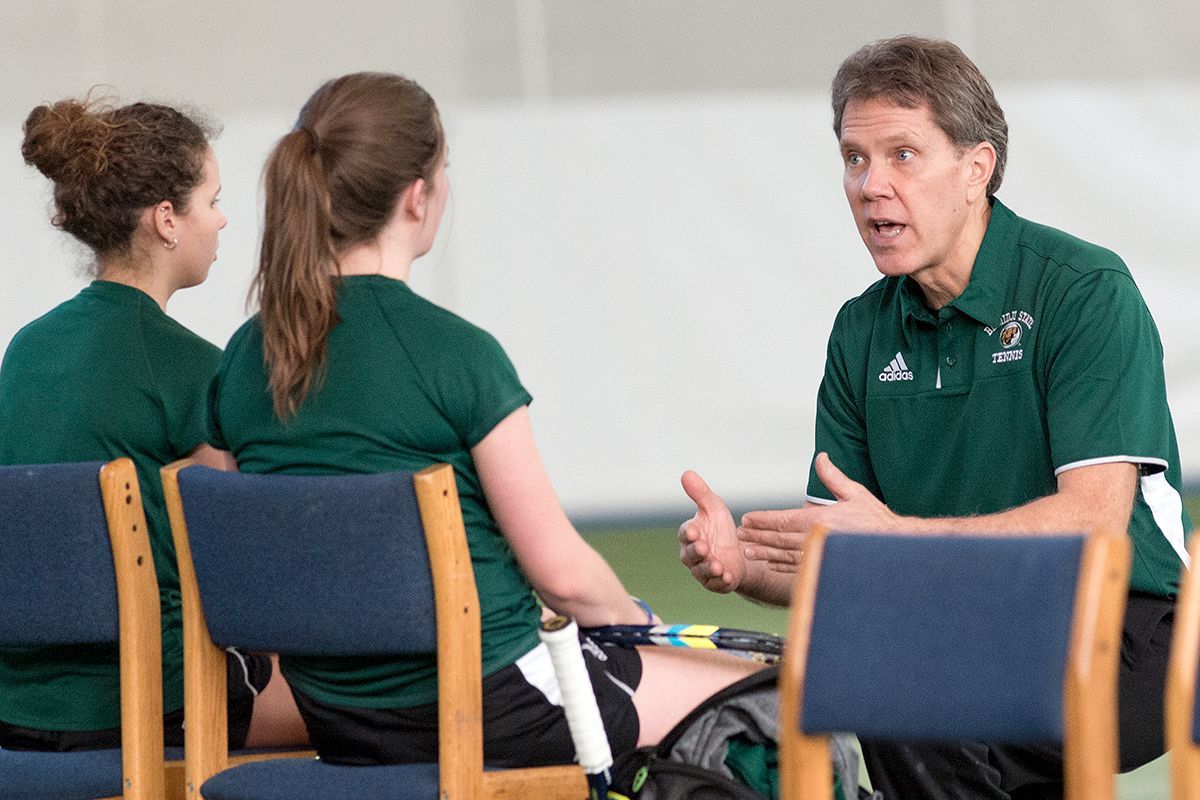 The Bemidji State University tennis has been seeded fourth and will take on the No. 5 seeded University of Minnesota Duluth in the quarterfinal round of the 2018 Northern Sun Intercollegiate Conference Tournament, April 21-22 at Lifetime Fitness in Minnetonka, Minn.
The Bemidji State and Minnesota Duluth match is set for a 4:30 p.m. start Saturday with the winner advancing to the semifinal round where it will face the winner between the No. 1 seed Augustana University and eighth-seeded University of Mary at 8 a.m. Sunday. The championship match will begin at 12 p.m. that afternoon.
The Beavers, capped the season with its first win over Minnesota State University, Mankato since 2004, 5-4, and improve to 9-4 overall and 7-4 versus the NSIC. With its largest NSIC win total since the league expanded, BSU found itself locked in a three-way tie for fourth place in the final standings, but pulled out the No. 4 seed in the tiebreaker process earning its third consecutive appearance in the league's postseason tournament.
Last season No. 6 Bemidji State was bumped from the postseason, 5-2, in quarterfinal match up with the No. 3 seed Winona State University. Both BSU points came out of doubles play as the tandem of Breann Walsh and Sabrina Okeson posted an 8-4 win in the No. 3 doubles match before Morgan Opp and Zoe Lindgren earned an 8-6 victory at No. 1 to give the Beavers a 2-1 advantage heading into singles play. WSU clinched the victory, 5-2, earning wins at No. 1, 4, 5, 6 to end the match and advance.
Top-seeded AU has won 99 consecutive NSIC matches, nine straight regular-season league titles and seven straight NSIC Tournament championships.
The winner of the eight-team, single-elimination tournament will earn an automatic berth into the NCAA Central Region Tournament April 28-29, where it will join the league tournament champions from the Mid-America Intercollegiate Athletics Association and the Great American Conference along with the three highest ranked teams that were defeated in their respective league tournaments. Two teams from each of the eight regions will advance to the final site, which will be played May 8-11 at Surprise Tennis Complex in Surprise, Arizona.