Beavere Feveer Friday – Cheri' A Adams – Track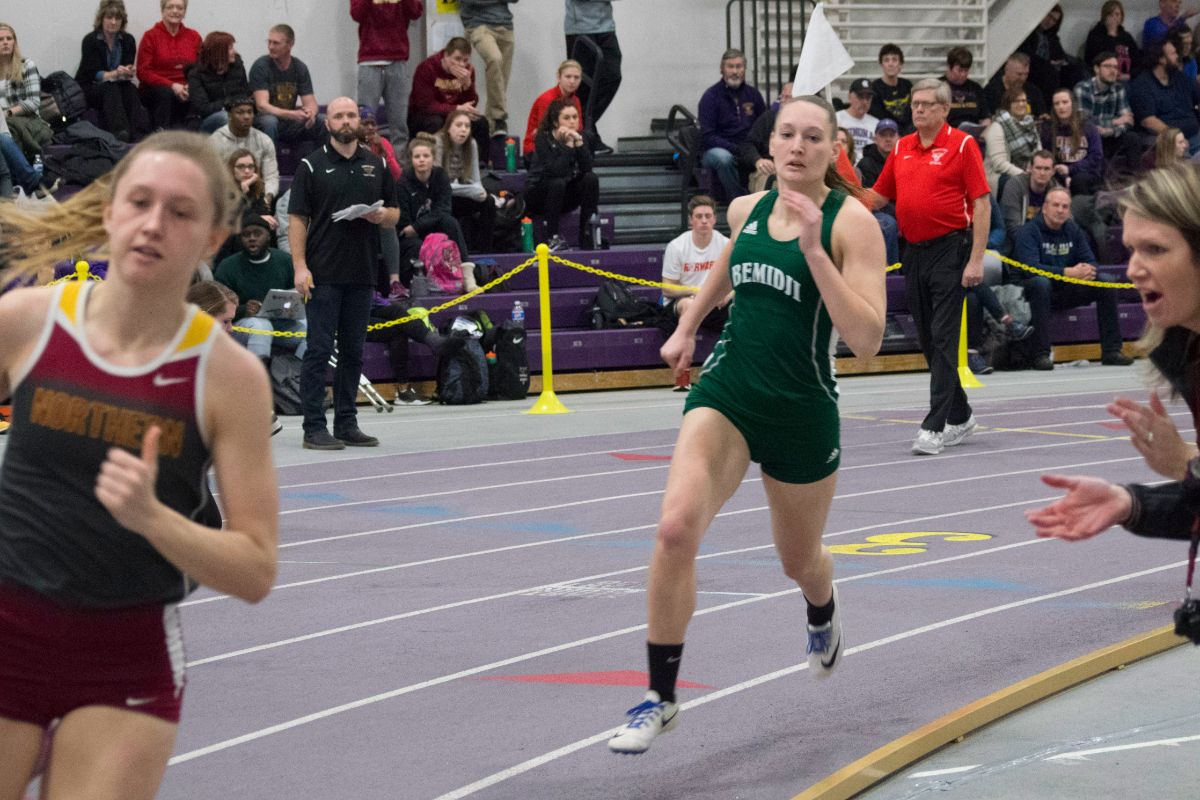 The Bemidji State University women's track and field team will compete in four different meets over a two-day span while heading to California and North Dakota. The Beavers will send six student-athletes to take part in the 60th annual Mt. SAC Relays, Bryan Clay Invitational and Beach Invitational in California while the remainder of the team will compete in the Blue Hawk Games at Dickinson State University.
Mt. SAC Relays – BSU will travel Cheri'A Adams, Jada Barker, Christa Benson, Kelsey Hurley, Venice Stewart and Aneesa Tucker to compete in the 60th annual meet held in Torrance, Calif. The Beavers will take part in five events between Friday, April 20 and Saturday, April 21. Fans can follow along with the action, including heat sheets and a schedule, at www.MtSacRelays.com.
Bryan Clay Invitational – The Beavers will be contending in a handful of events Friday, April 20. Running events begin Friday at 9 a.m. at the Cougar Athletic Stadium in Asuza, Calif.
Beach Invitational – The Beavers will also take part in multiple events Friday, April 20 and Saturday, April 21. Events at the Beach Invitational begin at 11 a.m. Friday at Jack Rose Track in Long Beach, Calif.
Blue Hawk Games – BSU travels to Dickinson, N.D., for the one-day meet that begins at 11:30 a.m. Results for the Blue Hawk Games will be posted on www.BSUBeavers.com.
Bemidji State's last weekend of action was cut short due to weather as four Beavers finished among the top 10 of their respective events at the Sioux City Relays. Barker ended with two top-six finishes, including a third-place finish with a time of 25.70 in the 200-meter dash and a sixth-place finish with a personal best time of 12.34 in the 100m dash. Benson took sixth in the 400m hurdles with a time of 1:06.50. Hurley was the final Beaver to finish among the top 10, taking eighth place in the 200m dash with a time of 25.98.
Five Beavers set personal on the day including Barker in the 100m dash, sophomore Kristen Petron in the 800m run, junior Regan Grube hammer throw, and sophomore Gena Baklund and freshman Molly O'Neil in the discus throw.