Beaver Fever Friday – Lauren Stockmoe – Womens Golf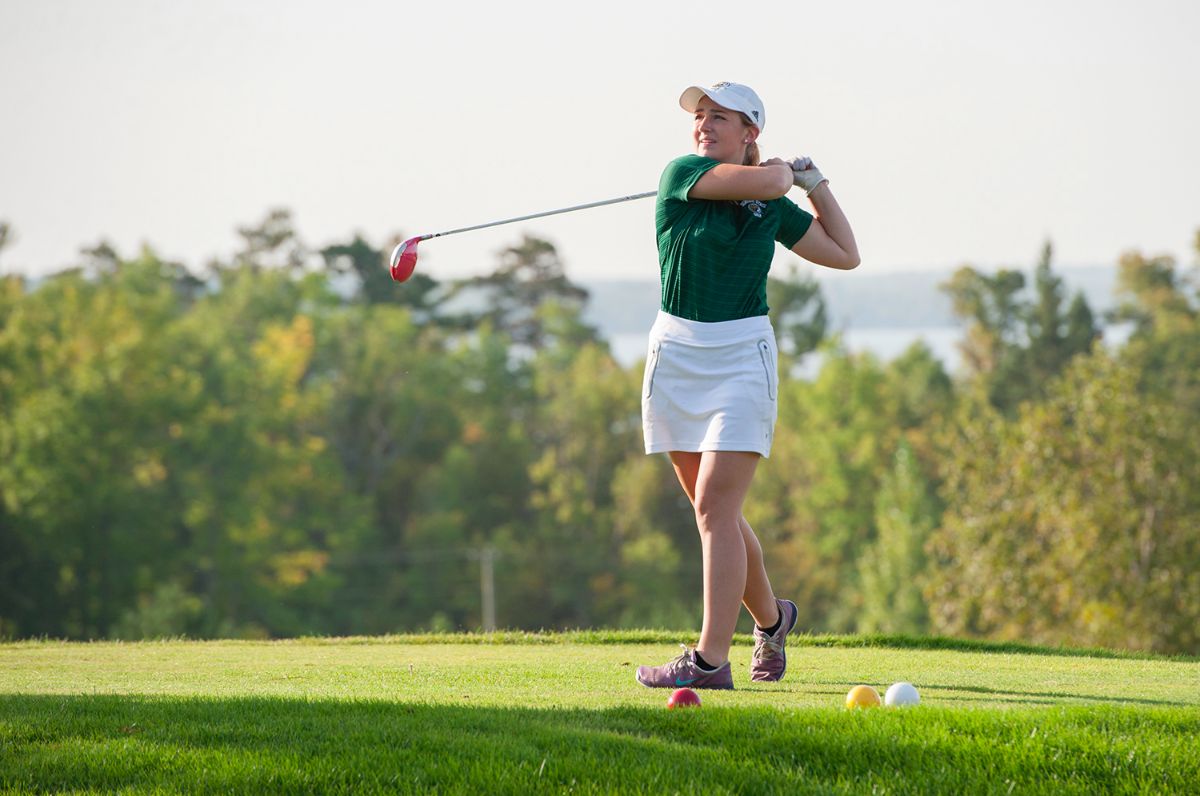 The Bemidji State University women's golf team travels to Smithville, Mo., April 20-22 to compete at the Northern Sun Intercollegiate Conference Women's Golf Championship.
The tournament, originally scheduled for Dacotah Ridge Golf Course in Morton, Minn., will be held at the Paradise Pointe Golf Complex due to unplayable conditions and will consist of three rounds beginning 9 a.m., April 20. This is the first year the NSIC Women's Golf Championship will be held at the par 72 course located just north of Kansas City.
The Beavers placed 10th in the 2017 tournament where Augustana University won their eighth-straight NSIC Championship. Bemidji State is led this year by freshman Lauren Stockmoe who has an 87.3 average through eight rounds and is followed by sophomore Erica Gartner with an 87.8 scoring average and senior Katy Woelfel with an 88.6 average.
Bemidji State last competed this spring in the SMSU Spring Invite held in Litchfield Park, Ariz., where they took sixth place with team scores of 364 and 351 for a total of 715. The Beavers were led by freshman Joleen Werden who posted a score of 89-84, 173.