Beaver Fever Friday – Volleyball – Anna Averkamp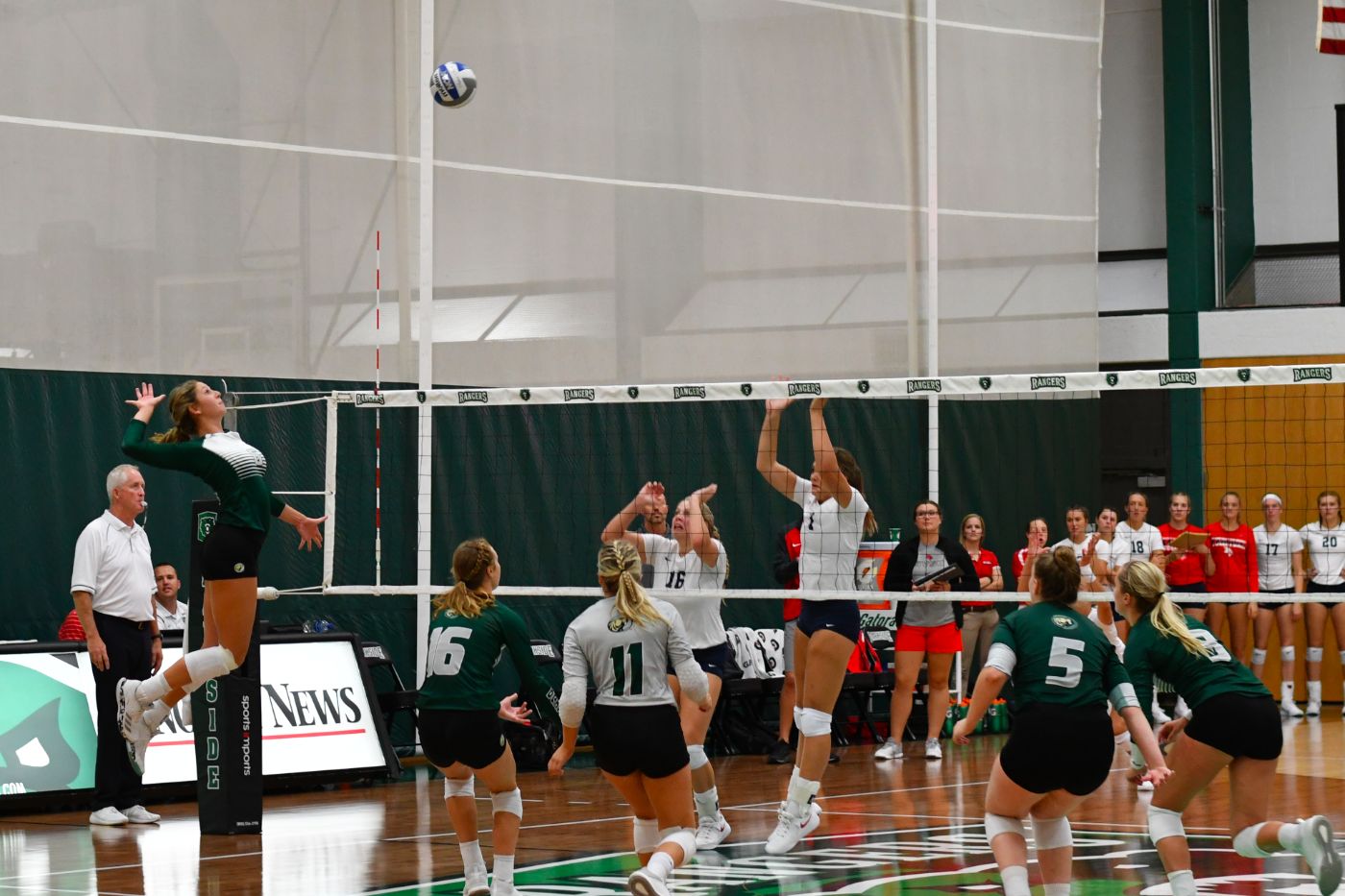 The Bemidji State University volleyball team fell to No. 6 University of Minnesota Duluth, 3-0 (19-25, 14-25, 14-25) in its Northern Sun Intercollegiate Conference opening match Thursday night in Duluth, Minn. The Beavers (3-6, 0-1 NSIC) were led by sophomore Anna Averkamp who totaled 10 kills in the match.
"Credit to Minnesota Duluth," said head coach Kevin Ulmer. "They played tough defense and scrambled really well. We have some work to do in a few areas that I'm confident we will improve in specifically getting our middles involved on the attack. We will keep working hard to improve."
The Beavers' defense had no answer for the high-powered attack by the Bulldogs and were out-hit in the match 47-23 while the Bulldogs hits at a .282 efficiency. Bemidji State hit .100 in the match as a team with 23 kills and 13 attack errors on 100 total attacks. Averkamp led the offense with 10 kills on .304 hitting while sophomore Becka Cronin followed with four kills on .143 efficiency.
Bemidji State's blockers did an excellent job at the net during the evening by blocking a season-high eight attacks including six from senior Maddie Filipiak. Cronin added a season-best three while Julie Touchett and Haley Stolt each added two.
Freshman Mary Campbell filled in at the setter's position to lead the team with 20 assists while junior Emma Hallmann led the Beavers' back court with 12 digs.
The Beavers return home to host their first match of the season when they face St. Cloud State University Saturday, Sept. 8 at 6 p.m. The Beavers and Huskies will both be sporting gold laces in effort to support the Lace Up 4 Pediatric Cancer foundation benefiting the fight against pediatric cancer.