Beaver Fever Friday – Mens Golf – Matt Gregg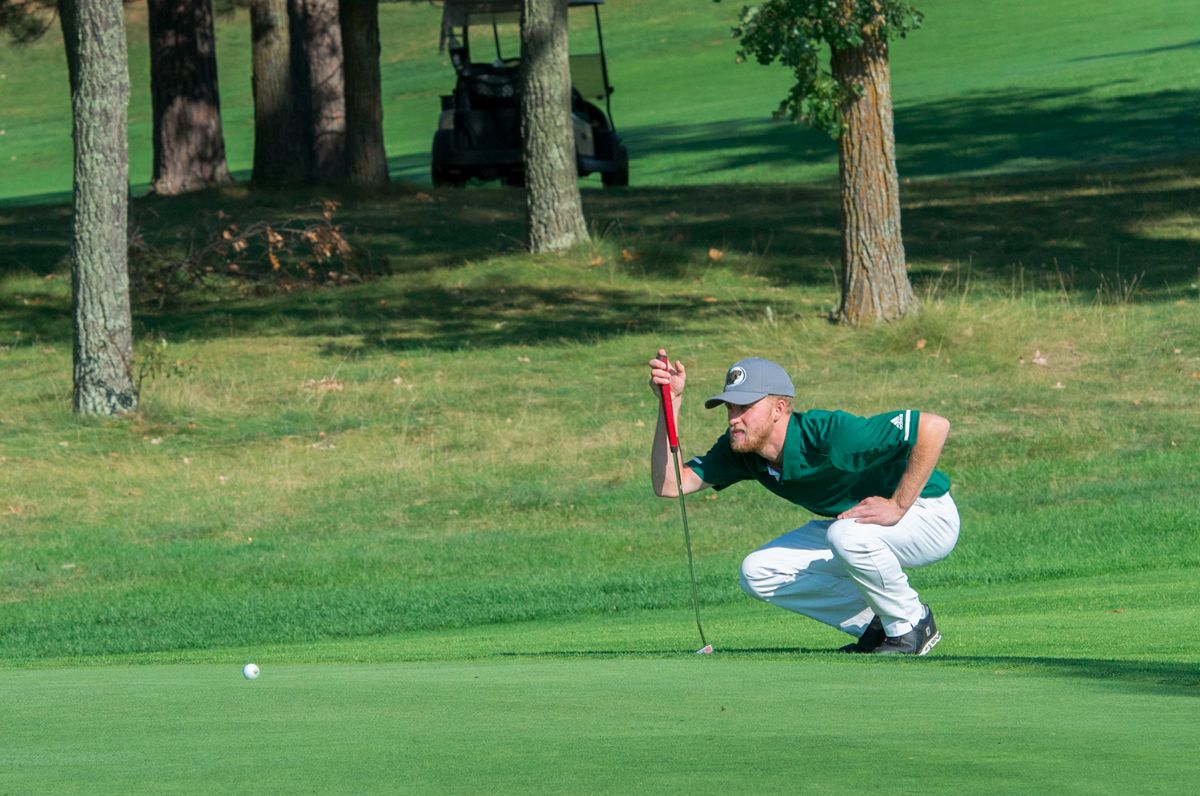 Matthew Gregg fired a two-under par, 142 (70-72) to take home the top medal as the Bemidji State University men's golf team placed second of eight teams at the BSU Invitational held at the Bemidji Town & Country Club, Tuesday.
For complete results, click here.
The Beavers fired a 12-over par 588 (295, 293) to finish nine strokes behind top place University of Manitoba and seven strokes in front of Winona State University.
Gregg, who competed as an individual, was followed by Brenna Hockman who tied for second with an even-par 144 (71,73) while Ian Mackenzie-Olson followed at one-over par 145 (74,71). Brandon Nelson (74,75; 149) and Cody Cook (76,75; 151) each placed in the top 20 while Chris Swenson (79,74; 153) rounds out the Beaver scoring.
Ben Corbid (73,79; 152), Tanner Sperling (77,76; 153), Brandon Olson (82,76;158), Diego Echeveste (79,80;159), Aaron Schnathorst (76,83; 159) and Joe Vatnsdal (83,82;165) each competed as individuals for BSU.
The Beavers continue the fall season by traveling to the Northeastern Oklahoma Invitational held at Muskogee Country Club in Tahlequah, Okla., Sept. 17-18.