Beaver Fever Friday – Football – Gabe Ames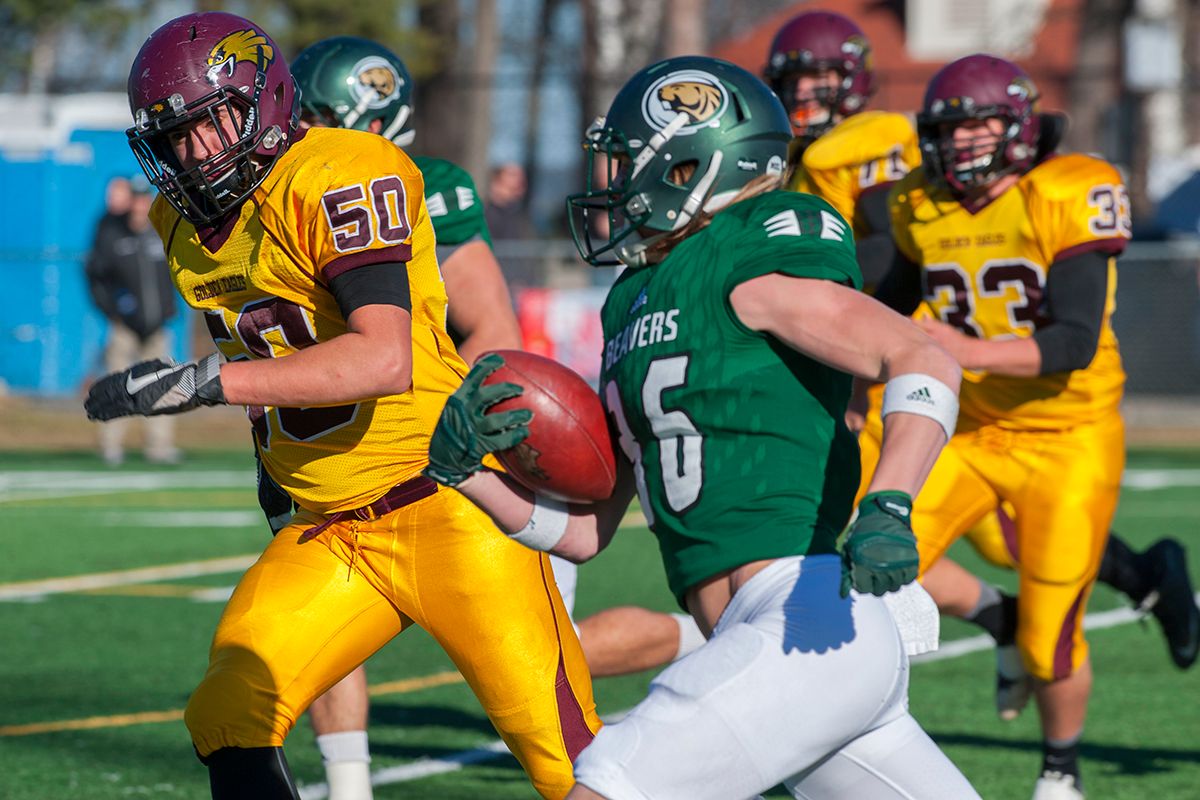 The Bemidji State football program returns to the home turf of Chet Anderson Stadium Saturday, Sept. 15 to face University of Minnesota Crookston in the Highway 2 Rivalry. The Beavers and Golden Eagles meet for the 26th time in the series, during BSU's annual Shrine Game, with kickoff scheduled for 4 p.m.
THE SERIES
Bemidji State holds a 23-2 lead in the series against Minnesota Crookston. Bemidji State has won four straight against Minnesota Crookston
The series began Oct. 29, 1927, a 6-0 win by Bemidji State. The Beavers shutout the Golden Eagles in the previous meeting, 56-0, Sept. 30, 2017
Head Coach Brent Bolte, in his third season, is 19-6 since taking over the program in 2016. Bolte's 19 wins are the most by any BSU head coach over their first three seasons.
BSU secured its second shutout in the last two seasons with a 66-0 victory over U-Mary. Freshmen running backs Sage Booker and Jalen Frye led the way to 422 total rushing yards for BSU. Booker led the team with 163 rushing yards with touchdown runs of 26 and 34 yards.
The BSU backfield totaled five touchdowns on the day, including two from freshman running back Sherrod Kpahn.
The Beavers continued to push the ball downfield against the Marauders with a 66-yard touchdown pass and three total touchdowns of at least 30 yards.
BSU's rushing attack ranks third in the nation and first in the NSIC after last weekend's game at 348.0 yards per game. For the first time in BSU history, two running backs have topped 100 yards in each of the first two games. Senior running back Andrew Lackowski and Frye went over the century mark in the season opener.
Senior Landon Jones continues to lead the receiving corps after totaling 87 yards against U-Mary. He now has six catches for 189 yards and two touchdowns, of 77 and 66 yards. Jones leads the NSIC with 31.5 yards per reception, among receivers with at least three receptions per game.