Beaver Football Gameday – Game 3 – September 15, 2018 vs Minnesota Crookston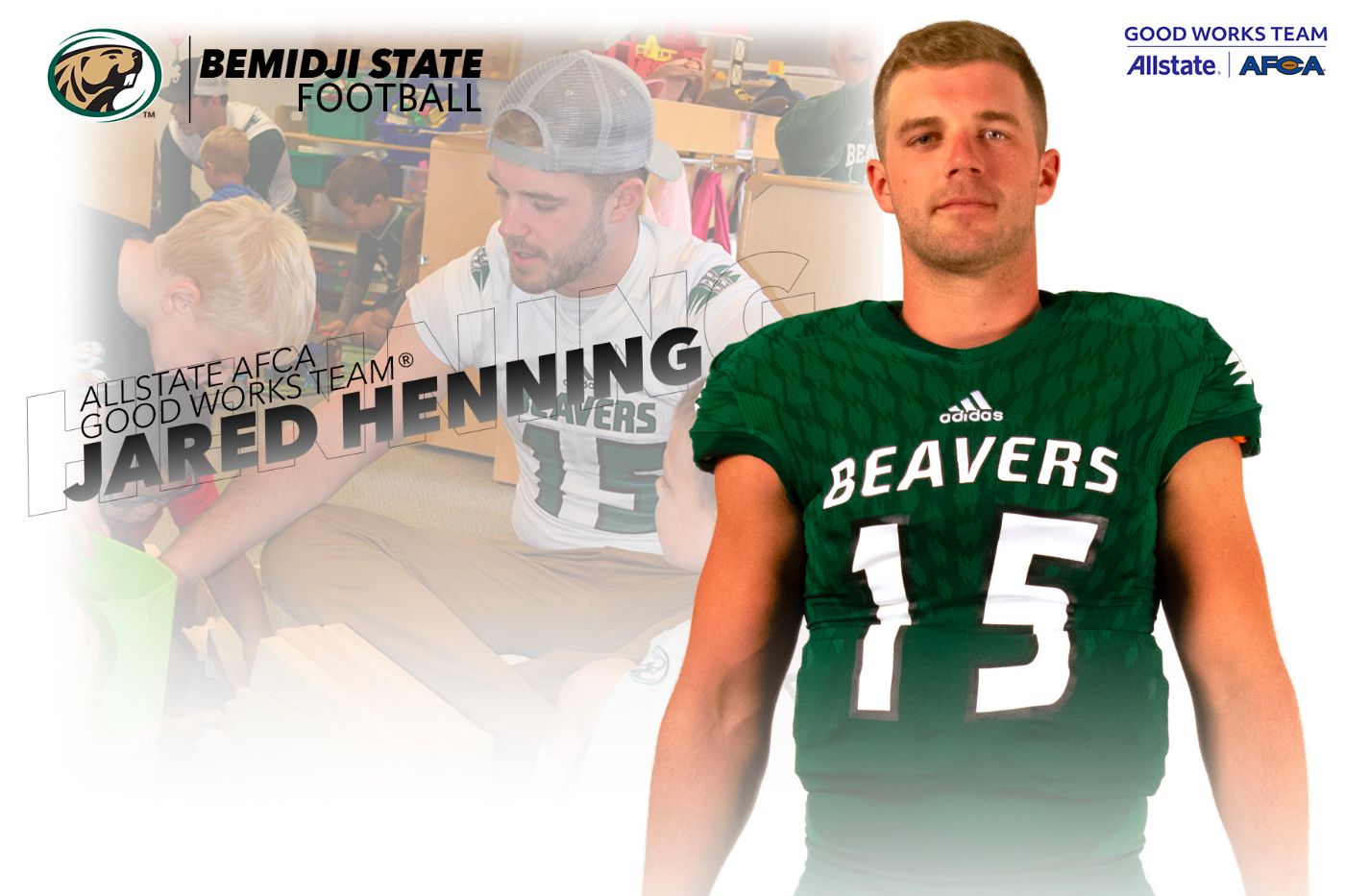 The Bemidji State football team improved to 3-0 on the season with a 69-0 win over Minnesota Crookston on Saturday at the Chet. The Beavers turned seven turnovers into 45 points.
Also this week, Bemidji State University football junior quarterback Jared Henning was announced as one of 22 members to the 2018 Allstate American Football Coaches Association (AFCA) Good Works Team®. The Good Works Team® designation celebrates Henning's unparalleled commitment to the Bemidji community.
The Allstate AFCA Good Works Team® has recognized student-athletes and an honorary head coach from across all four divisions for more than 25 years in an effort to celebrate their commitment to making a lasting impact off the field.
Pregame Open Pregame Open
Bemidji State Coach Brent Bolte Pregame Bemidji State Coach Brent Bolte Pregame
Gabe Ames Player Profile BSU Player Profile
Bucky's Legends for September 15, 2018 Bucky's Legends