Beaver Fever Friday – Mens Golf – Ian Mackenzie-Olson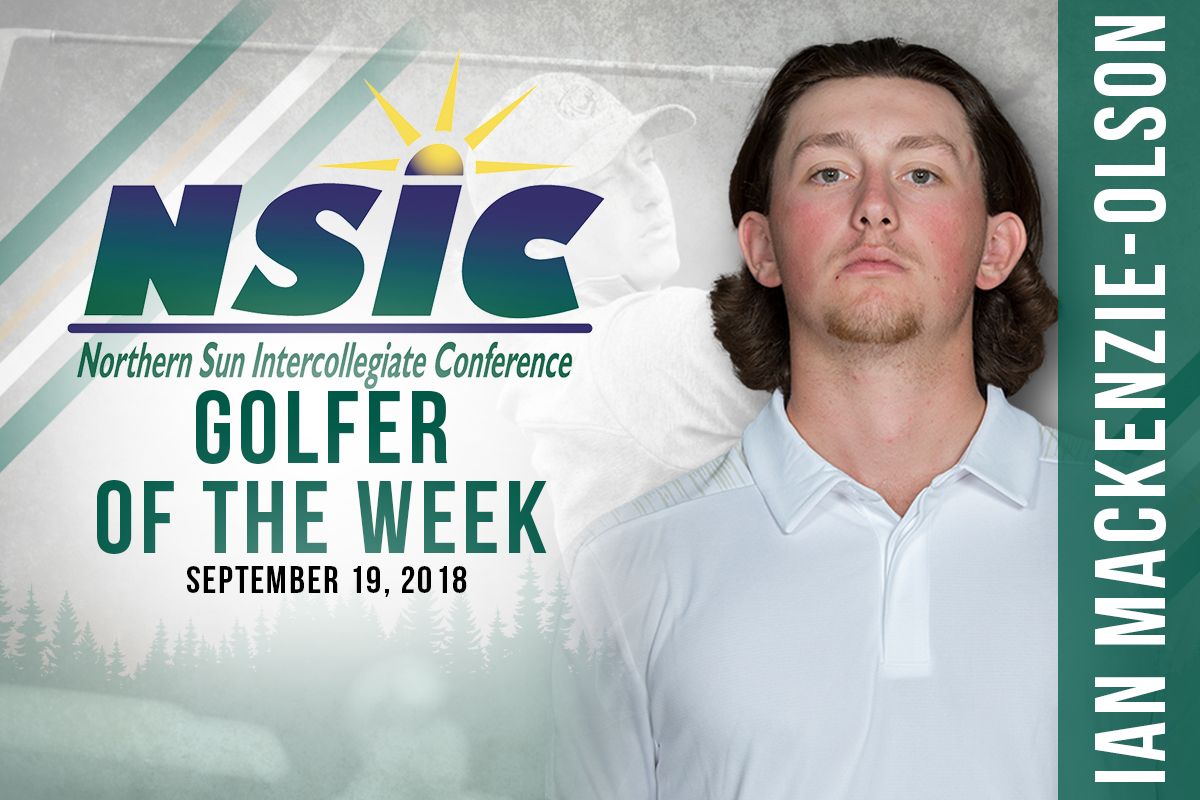 Bemidji State University sophomore golfer Ian Mackenzie-Olson has been tabbed as the Northern Sun Intercollegiate Conference Men's Golfer of the Week after carding a one-under par 212 (67-72-73) at the NSU Golf Classic in Muskogee, Okla.
Mackenzie-Olson tied for 17th individually at the two-day, three-round tournament and helped the Beavers finish 15th of 18 teams. The native of Wayzata, Minn., Mackenzie-Olson round of 67 is the lowest of his career at BSU and the second lowest score in the NSIC this season.
This marks the second time in his career being selected as the NSIC Golfer of the Week having previously been selected Sept. 13, 2017.
Mackenzie-Olson and the rest of the Beaver Men's Golf Team continues the fall season by competing at the JR Watkins Northern Regional Sept. 24-25 at The Jewel Golf Course in Lake City, Minn.