Beaver Fever Friday – Womens Golf – Hailey Hinners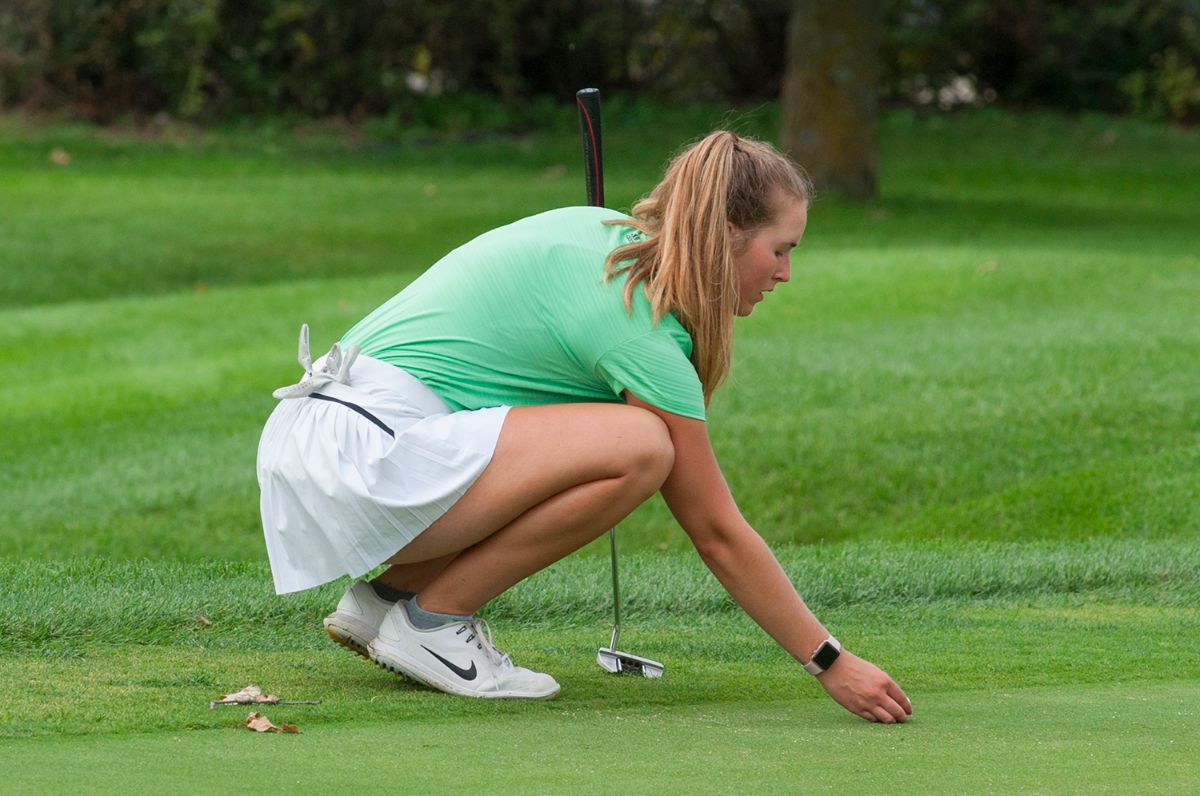 Bemidji State University women's golf sophomore Lauren Stockmoe paced the Beavers with a 165 (82-83) to tie for 12th individually as the Beavers shot 707 (357-350) to finish eighth at the Golden Bear Classic held at the StoneRidge Golf Club in Stillwater, Minn.
Behind Stockmoe's score, the Beavers were led by Kalley Wagner (88-82, 170), Elise Stockmoe (90-92, 182), McKenna Blaine (97-93, 190) and Hailey Hinners (103-95, 198) to round out the Beavers' scoring. Freshman Taiylor Ellingson also joined BSU on the trip and competed as an individual by shooting 185 (87-98).
Augustana University took home the team title by shooting a total team score of 631 (316-315) while Minnesota State University, Mankato (324-314, 638) and Concordia-St. Paul University (326-325, 651) round out the top three.
The Beavers continue the fall season this weekend by competing at the Mustang Invitational held at the Marshall Country Club in Marshall, Minn.