Beaver Fever Friday – Volleyball – Greta Paszek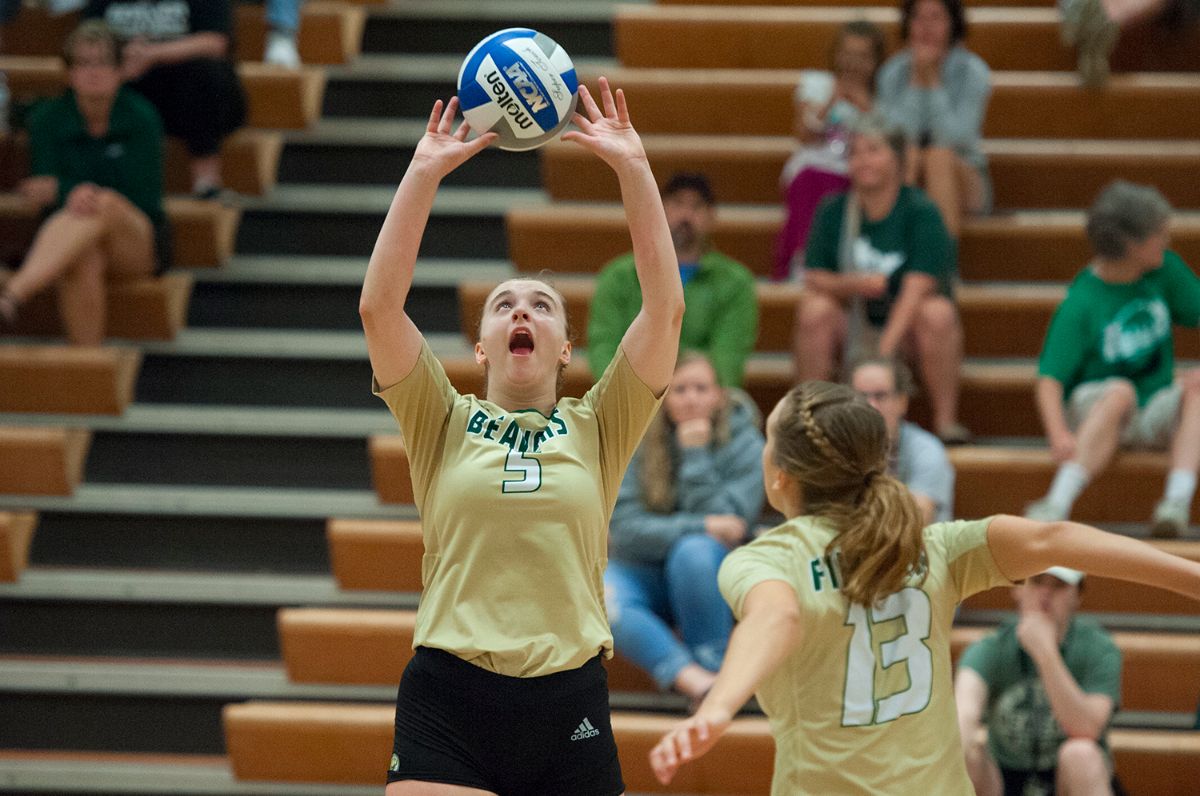 The Bemidji State University volleyball team returns home to host University of Mary and Minot State University in Northern Sun Intercollegiate Conference action. The Beavers (4-9, 1-4 NSIC) are scheduled to host the Marauders (3-10, 0-5 NSIC) Friday, Sept. 21 at 6 p.m. followed by the Beavers of Minot State (6-7, 1-4 NSIC) Saturday, Sept. 22 at 3 p.m.
The Series
U-Mary: Friday's meeting between the Marauders and Beavers will be just the 25th of the all-time series dating back to 1987. The Beavers own the all-time series record with a 13-11 record but are 2-3 in the last five meetings. Bemidji State and U-Mary last met a year ago where the Beavers fell to the Marauders 3-0 on the road in Mary, N.D. Third-year head coach Kevin Ulmer is 1-1 against the U-Mary while first-year head coach Korie Tetzlaff will see the Beavers for the first time in her career.
Minot State: Saturday's battle of the Beavers will be just the 10th meeting between the two programs with Bemidji State holding a 5-4 edge over Minot State in the all-time series record. BSU has won three out of the last five meetings but have lost two in-a-row after falling to MiSU twice a year ago. In their last meeting, Minot State earned a 3-0 sweep over BSU at home in Minot, N.D. Bemidji State head coach Kevin Ulmer is 1-2 against MiSU while second-year head coach Dana Cordova is 2-0 against BSU.
The Teams
U-Mary: The Marauders enter the weekend's action after falling to Minot State, St. Cloud State University and University of Minnesota Duluth in the previous week. U-Mary currently sits 15th in the NSIC standings and are looking for its first conference win of the season.
The Marauders are led on offense by Morgan Schnabel who has totaled 109 kills through 38 sets (2.87 k/s) and is hitting at a .135 efficiency. She is followed by Katja Berge who has totaled 72 kills (2.18 k/s) while Anna Nietfeld follows with 79 (1.84 k/s). Julianna Hughes is the most efficient hitter for the Marauders and is hitting at a .215 clip with 58 kills. Sydney Murphy passes the ball on the attack and leads the team with 378 assists (8.40 a/s). As a team, the Golden Eagles average 10.87 kills per set while their opponents average 12.02.
On defense U-Mary is led by Breanna Donarski who has recorded 138 digs (3.07 d/s) while Natalia Cruz closely follows with 125 digs (2.78 d/s). Madison Bergthold and Julianna Hughes protect the net for the Marauders with Bergthold leading the team with 32 blocks (8s-24a) while Hughes follows with 22 (3s-19a).
Minot State: Minot State enters the weekend with a 6-7 record on the season but have lost two in-a-row after falling to Minnesota Duluth and St. Cloud State last weekend. The Beavers are tied with BSU for 10th in the league standings with a 1-4 conference record.
Minot State's offense is run through Shelby Spuller who ranks fifth in the league with 175 kills on the season and averages 3.65 kills per set. She is followed by Emily Falldorf who has totaled 95 digs (1.98 k/s) while Jeanne Brenner and Hayley Swain closely follow with 88 and 87 kills, respectively. Swain is the most efficient hitter for the Beavers and is hitting at a .284 clip in 208 attacks. Kelsey Dewulf coordinates the attack and has totaled 468 assists for a 9.75 assists per set.
Defensively, the Beavers are led by Karli Koza who has recorded 228 digs for a 4.75 digs per set average. Emily Falldorf protects the net for MiSU and ranks 11th in the NSIC with 40 blocks (6s-34a) and is followed by Hayley Swain who has totaled 27 blocks (6s-21a) this season.
Bemidji State: The Bemidji State volleyball team enters the weekend tied for 10th in the NSIC league standings with a 1-4 record. The Beavers spent last weekend on the road at No. 2 Northern State University and Minnesota State University, Moorhead and fell to the Wolves, 3-0, before falling to the Dragons in a close five-set match.
The Beavers are led on offense by sophomore Anna Averkamp who has totaled 121 kills (2.69 k/s) on 309 attacks while also hitting at a .201 clip. She is followed by junior Julie Touchett with 90 kills (1.80 k/s) on .285 hitting while freshman Greta Paszek and senior Maddie Filipiak follow with 81 and 78 kills, respectivley. Bemidji State's attack is coordinated by freshman Mary Campbell who has stepped in to fill setting position after Maddie Mackinac went down with injury. Since taking over the settind duties, Campbell has come one to average 7.95 assists per set and is second on the team with 170 assists.
On the defensive side, BSU is led by junior Emma Hallmann and sophomore Becka Cronin. Hallmann paces the Beavers with 168 digs (3.36 d/s) while Cronin follows with 97 digs (1.98 d/s). At the net, the Beavers are led by Maddie Filipiak who has totaled 34 blocks (4s-30a) while Julie Touchett follows with 24 blocks (8s-16a).