Beaver Fever Friday – Soccer – Anna Fobbe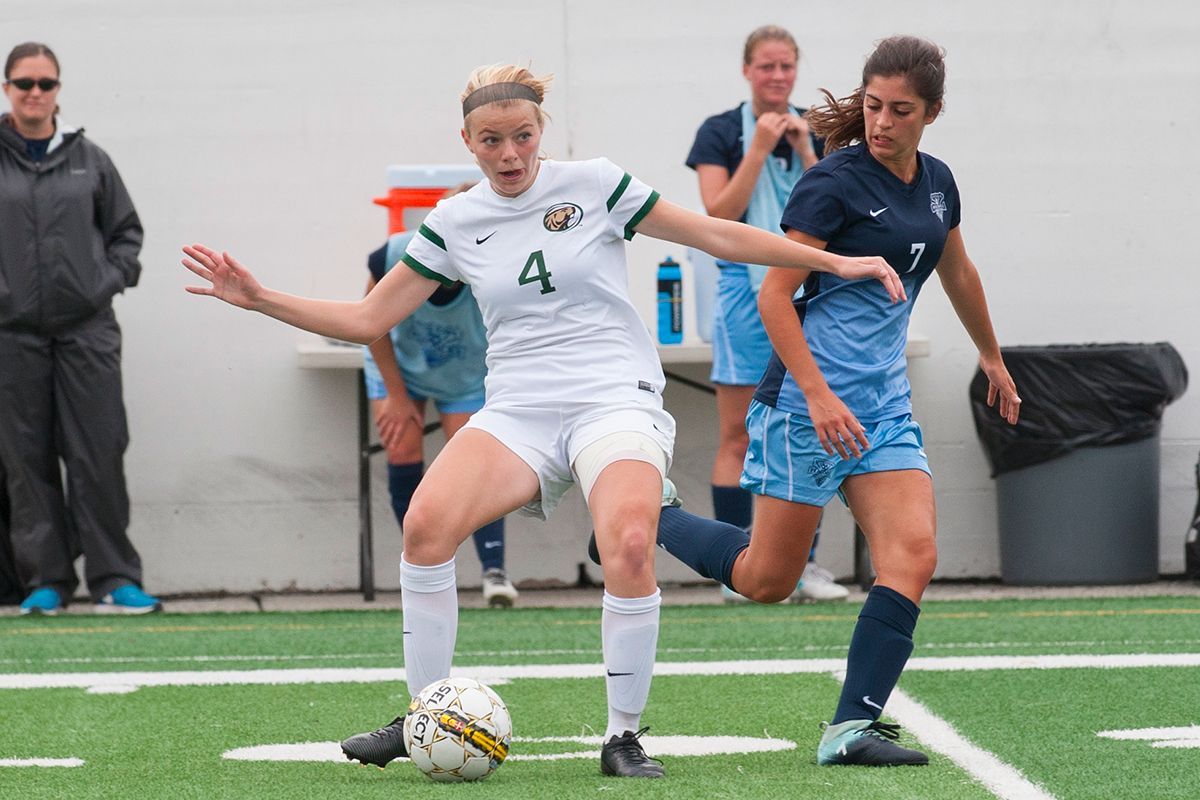 The Bemidji State University Soccer team makes its first Northern Sun Intercollegiate Conference road trip of 2018 this weekend when it travels to Fayette, Iowa for a 2 p.m. Friday afternoon match with Upper Iowa University (1-5-0; 0-3-0 NSIC) and to Winona, Minn. for a 1 p.m. matinee versus Winona State University (1-3-0; 1-2-0 NSIC) Sunday.
BSU is 8-0-2 in its last 10 regular-season NSIC road contests.
The Beavers open the week holding down a program-best No. 12 ranking in the United Soccer Coaches national poll and are No. 2 in the Central Region.
Last week BSU pushed its record to 6-0-0 overall and 3-0-0 in league play as it went 2-0-0 in NSIC play. The Beavers earned a 3-2 victory over St. Cloud State University, behind a two-goal effort from reigning NSIC Offensive Player of the Week Rachael Norton, and a 2-1 win over Minnesota Duluth, in which Tia Neuharth matched a career-high three points with the game-winning goal and an assist.
BSU is coming off a 2017 campaign during which it compiled an overall record of 15-1-4 and finished second in the NSIC standings owning a 12-0-3 mark in league play. At the conclusion of the regular season, BSU made its ninth consecutive appearance in the NSIC Tournament and earned a berth into the NCAA Tournament for the first time in program history.
Under Jim Stone, who is in his 17th season at BSU, the beavers return a roster of 19 including seniors Rachael Norton (20 GP, 14G, 10A, 6GWG, 38 pts), the 2017 NSIC Offensive Player of the Year and all-region selection, and Anna Fobbe, a goalkeeper with a with a career 21-10-2 record to go with 11 shutouts. In addition, reigning NSIC Freshman of the Year, Allyson Smith (20 GP, 9 G, 9 A, 27 pts, 3 GWG) and all-region midfielder Nelson (19 GP, 6G, 4A, 16 pts) are back for 2018, while eight of the team's top 10 scoring threats are back.