Beaver Fever Friday – Dillon Eichstadt – Mens Hockey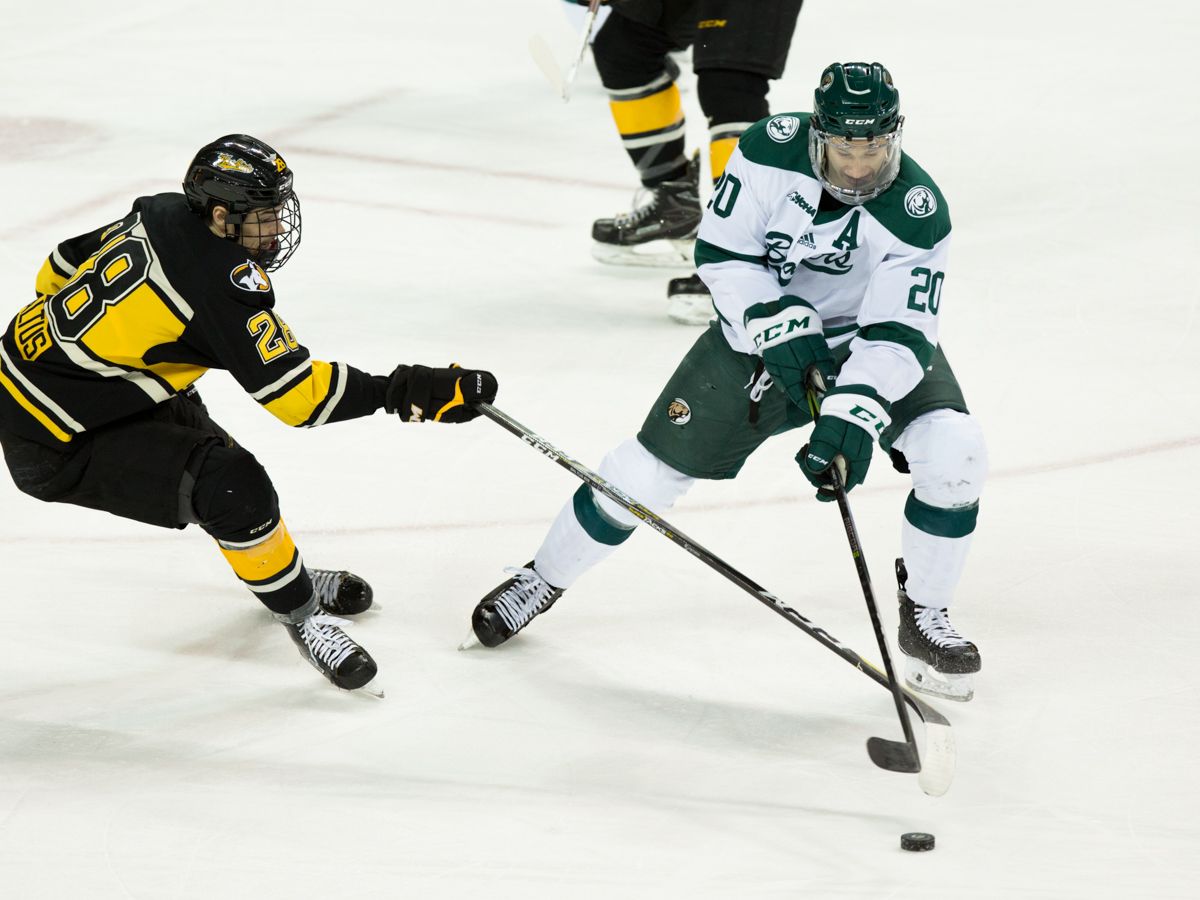 Western Collegiate Hockey Association coaches, along with the league's media, have picked the Bemidji State University men's hockey team to finish fifth in the Mankato Free Press Western Collegiate Hockey Association Coaches' and UAHHockey.Com Media preseason polls.
Defending MacNaughton Cup champion, Minnesota State University, Mankato was selected to repeat in both polls, garnering seven of the 10 possible first-place votes in the coaches' poll and 13-of-21 first-place votes from the media. The Falcons collected eight of the 10 possible first-place votes from the league's coaches and 15-of-28 first-place votes from media around the league.
The same four schools – Minnesota State, Bowling Green, Northern Michigan and Michigan Tech – finished among the top four spots in both the coaches' and media polls. Michigan Tech finished fourth in both legers, but Northern Michigan and Bowling Green traded places at No. 2 and No. 3 in the polls. NMU took two first-place votes and second place in the coaches' poll with 80 points to finish eight points behind Minnesota State. The Wildcats also took five first-place votes in the media poll, but finished nine points behind Bowling Green (159) for second place with 150 points.
Bemidji State finished fifth in both polls receiving 54 points in the coaches' poll to sit 10 points behind MTU (64) and 110 points in the media poll to follow the Huskies (133) by 23 points.
Northern Michigan senior forward Troy Loggins was selected as the league's Preseason Player of the Year by WCHA coaches after tallying 47 points (23g-24a) overall to rank second on the team in scoring a year ago, while tying for seventh in the WCHA with 28 points (16g-12a) in league play.
The Beavers open the 2018-19 Saturday with an exhibition game versus Lakehead University. Opening faceoff is set for 6:07 p.m. at Sanford Center. Tickets are still available and begin at $10 for adults, whie Bemidji State students are free.