Beaver Fever Friday Cross Country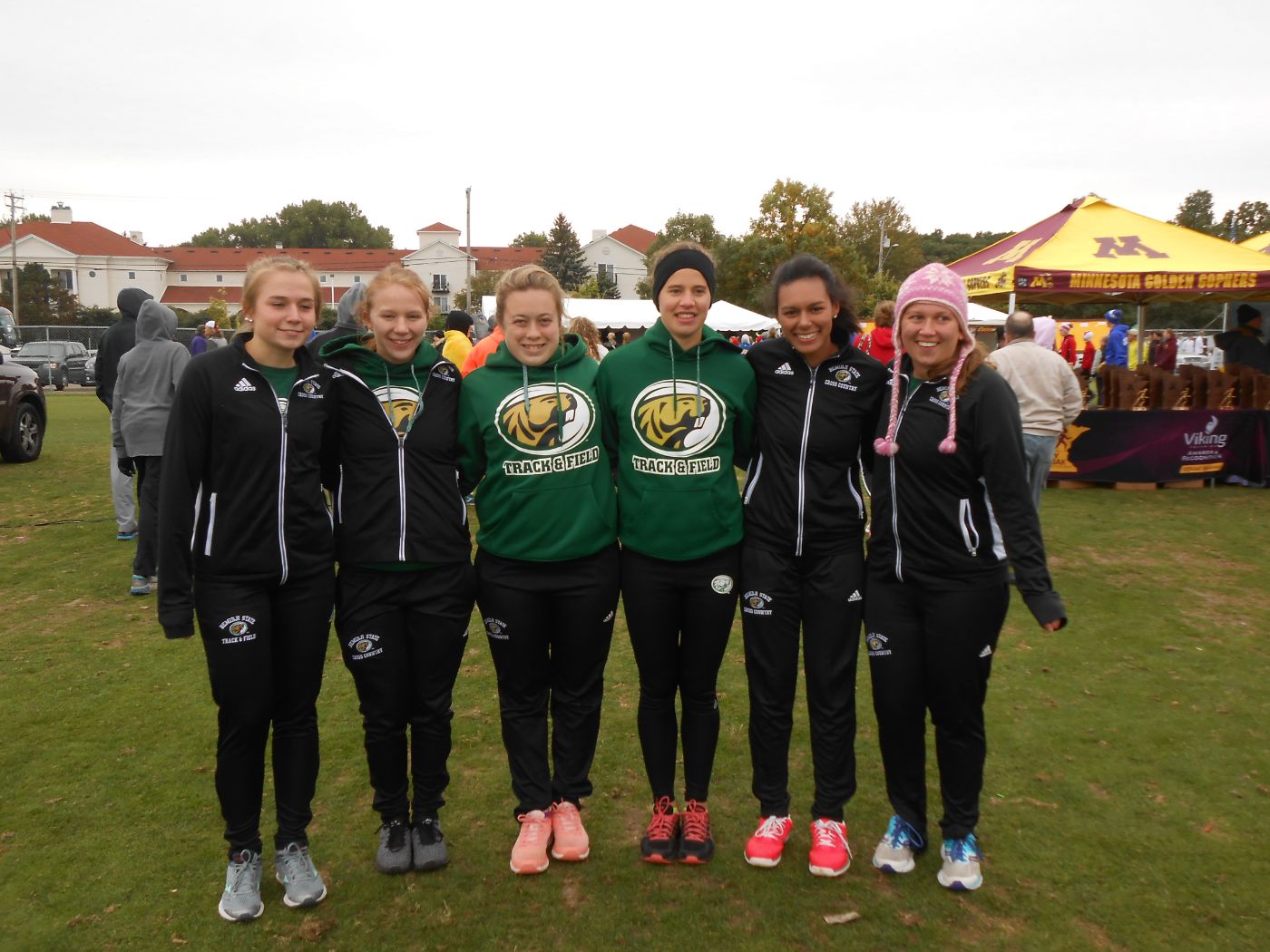 Cross Country travels down Highway 2 for Ron Pynn Classic in Grand Forks
The Bemidji State University cross country program travels West on Highway 2 to take part in the Ron Pynn Classic Saturday, Oct. 13 on the campus of University of North Dakota. The Beaver runners will begin the 6,000-meter race at 12:30 p.m.
THE PARTICIPANTS/LAST TIME OUT
Bemidji State took part in its first 6K race at the prestigious Roy Griak Invitational, led by freshman Ryne Prigge with a time of 24:44.1. She finished 79th and helped BSU to an average time of 27:03.14, which is nearly 20 seconds faster than the team's average time at the Roy Griak in 2017.
Freshman Allyna Storms finished the Roy Griak with a time of 26:02.6 to follow Prigge. Sophomore Ashley Kinnard and Ashley Herdering came in behind Storms with times of 27:45.2 and 28:10.1, respectively.
Sophomore Brittny Hillstrom led the Beavers at the Ron Pynn Classic in 2017 with a time of 24:53.8 in the 6K race.
UP NEXT
Bemidji State finishes its 2018 regular season schedule with a trip to the Bob Waxlax Invitational held in Sauk Rapids, Minn. The Beavers will begin the 6K race at 4:30 p.m.