Beaver Fever Friday – Football – Jared Henning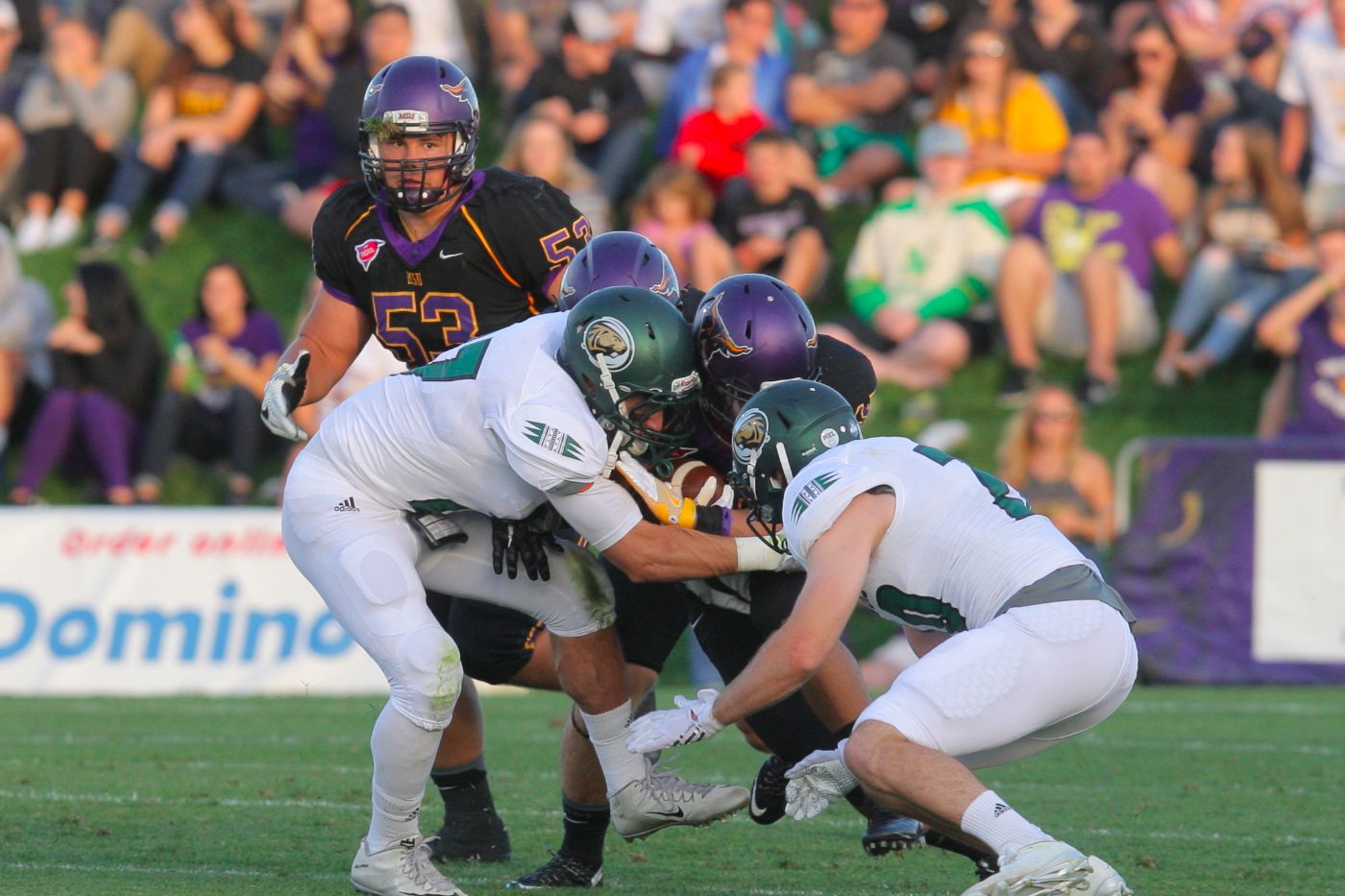 The Northern Sun Intercollegiate Conference Interdivisional series concludes Saturday as Bemidji State University hosts No. 1 Minnesota State University, Mankato at Chet Anderson Stadium. The Beavers and Mavericks kick off at 1 p.m. in the 48th game of the series and BSU's first game against a No. 1 ranked opponent.
Minnesota State holds a 30-15-2 lead in the all-time series against Bemidji State.
BSU won the most recent matchup in Mankato, Minn., 45-17, when MSU was ranked No. 6 in the country.
The series began Oct. 8, 1933, a 6-0 win by Bemidji State in Mankato.
The Beavers and Mavericks have played twice when one of the teams is ranked in the American Football Coaches Association Top 25 Poll.
Bemidji State saw the script flipped from a week ago during its 27-24 loss at Upper Iowa University. The Beavers led the Peacocks, 24-6, with 8:48 remaining in the third quarter before UIU scored 21 unanswered points to secure its comeback victory over BSU.
After receiving votes in the AFCA Top 25 Coaches Poll for the first time since Week Three of the 2017 season, Bemidji State dropped out of the poll after its second loss of the season.
The Beavers took their first loss during the Brent Bolte era when leading after the third quarter. It is also just the third loss under Bolte when rushing for at least 200 yards and winning the turnover battle.
The "Gang Green" defense moved into first in the NSIC with a turnover margin of 1.56 after gaining four takeaways against Upper Iowa. Senior defensive backs John Vogeler and Gunner Olszewski, and junior defensive back Michael Junker each grabbed interceptions while senior linebacker Andre Chisley Jr., picked up a fumble forced by senior linebacker Justin Van Houtan.
Senior wide receiver Landon Jones took the opening kickoff return back 96 yards for a touchdown, the program's first kickoff return for a touchdown since 2007.
Minnesota State
Minnesota State recorded 595 yards of total offense en route to a 62-13 win over Minot State University last week.
The win pushed MSU to a 7-0 record and has the team in the No. 1 ranking in the AFCA Top 25 Poll for the seventh consecutive week.
MSU enters the weekend with 20 straight wins against NSIC opponents.
Sophomore running back Justin Taormina earned NSIC Special Teams Player of the Week after averaging 48 yards per kickoff return, including a 98-yard return for a touchdown. He led the conference in all-purpose yards last week with 243.
Junior wide receiver Shane Zylstra caught three touchdown passes against Minot State, his third career game with at least three receiving touchdowns.