Beaver Fever Friday – Logan Bader – @BSUBeaversMBB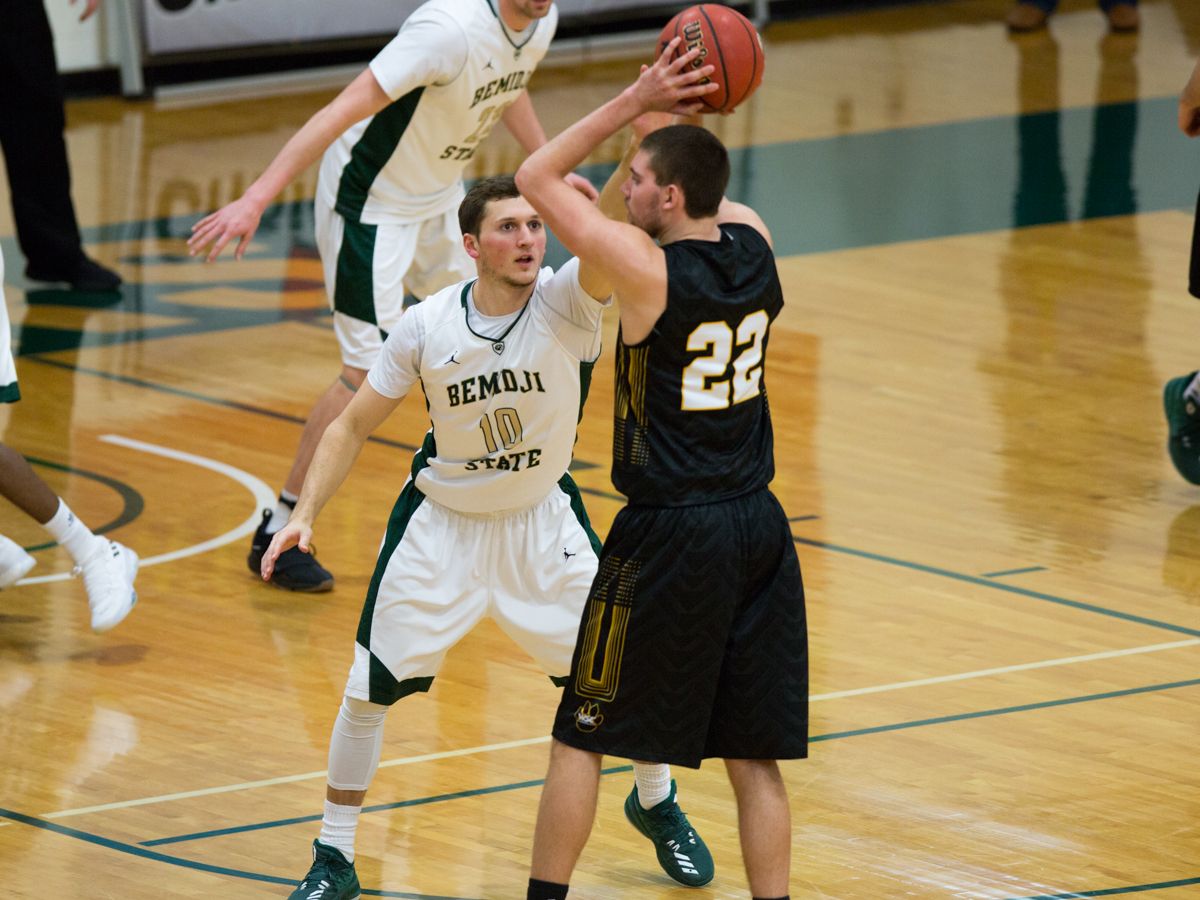 Morgan scores 14 points as Beavers drop second exhibition versus Panthers
Junior guard Ja Morgan led the Bemidji State University men's basketball team in scoring for the second straight exhibition game despite a 97-51 loss at University of Northern Iowa. Morgan went 6-of-9 shooting from the field while freshman Max Bjorklund totaled seven points in six minutes.
A sluggish start put the Beavers in a hole early after beginning the game 1-of-6 from the field, as BSU's first points came from junior guard Ja Morgan. BSU snapped a 15-2 run by UNI to start the game with a layup by sophomore forward Derek Thompson and a jumper by sophomore guard Jacob Hoffman to bring the deficit to 15-6 five minutes into play.
Northern Iowa's defense held Bemidji State to 1-of-6 shooting over a 4:30 span to extend its initial lead, 29-8. Morgan added six points while junior forward Logan Bader scored four to end the half. BSU outshot UNI over the final 9:28 of the first half, 6-for-13 compared to 6-for-15 for the Panthers. UNI took a 49-24 lead into halftime.
After Morgan and Thompson scored the first three points of the second period, Northern Iowa went on runs of 15-2 and 14-2 through the 8:43 mark. BSU again outshot UNI through the latter half of the period, going 6-for-12 from the field compared to 5-of-18 for the Panthers.
Morgan led all Beavers with 14 points on 6-of-9 shooting from the floor and 1-for-1 from beyond the arc. He also added three rebounds and one assist. Thompson and Bjorklund followed Morgan with seven points each. Thompson led the team with six rebounds while Bjorklund went 2-for-2 from the field and 3-for-3 from the free throw line in six minutes of play.
Bemidji State plays its final exhibition contest at 4 p.m. Saturday, Nov. 10 at South Dakota State University.