Beaver Fever Friday – Haley Zerr – @BSUBeaversWBB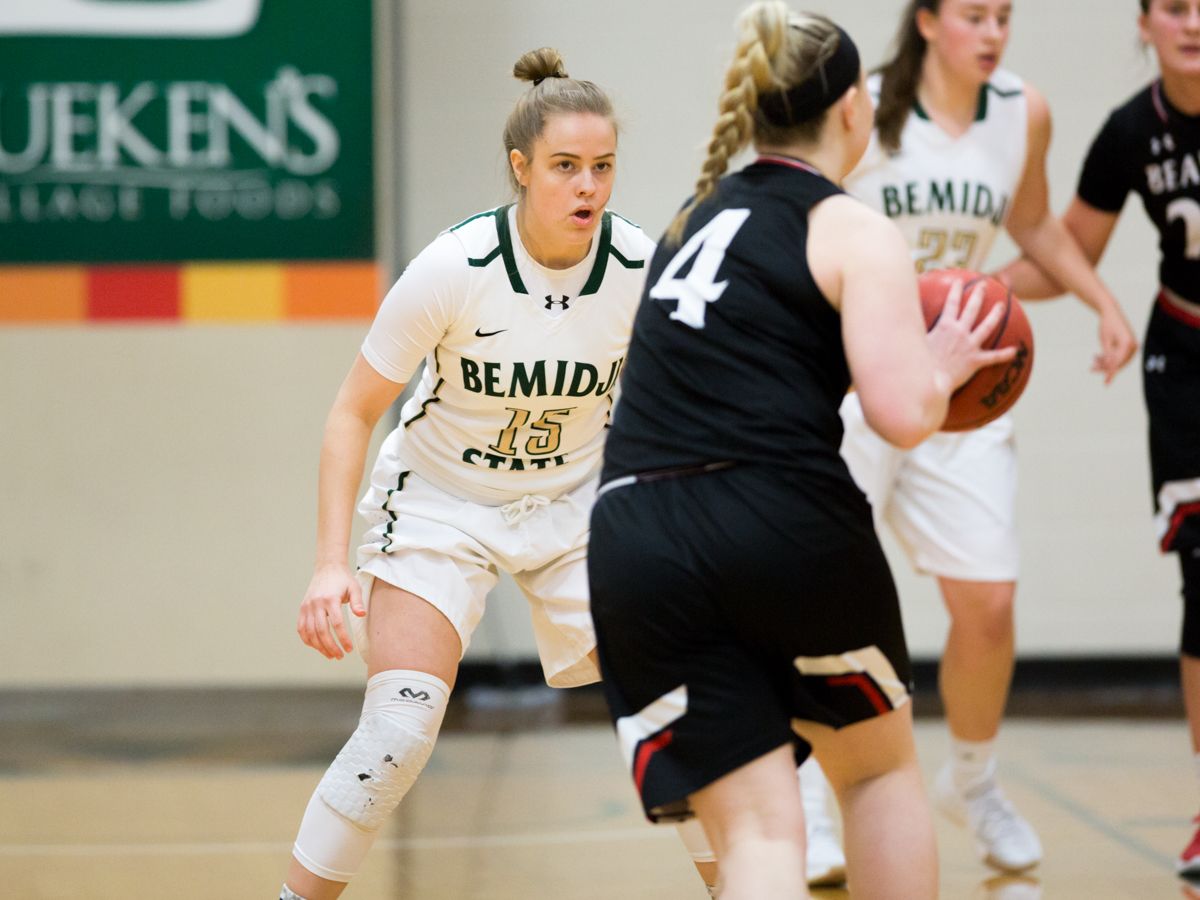 Beaver Women's Basketball welcomes in Northland College for opener
The Bemidji State University women's basketball program tips off the 2018-19 season Friday, Nov. 9 as Northland College enters BSU Gymnasium. The underclassmen-loaded Beavers tip-off with the LumberJills for the fourth time in the series history at 6 p.m.
The Series vs. Northland
The Beavers hold a 3-0 lead in the all-time series with an average margin of victory of 39.3 points per game. Bemidji State and Northland first met Nov. 18, 2014, a 97-34 win by BSU. The two programs also played during each of head coach Chelsea DeVille's first two seasons. The Beavers and LumberJills last met Nov. 18, 2016 at the Huskies Classic in St. Cloud, Minn., a 72-56 win by BSU.
BSU returns just three players who faced Northland in 2016, including senior forward Emma Rappe, senior forward Haley Zerr and junior guard Erica Gartner. Gartner led all Beavers with 15 points on 5-of-10 shooting from 3-point range. She added four rebounds, three assists and three steals in 28 minutes. Rappe pulled down two rebounds while tallying one assist and one steal in 11 minutes.
Fast Break Bemidji State
Bemidji State comes off a 4-23 overall record during the 2017-18 season and return two starters. The young squad enters the season with 12 underclassmen, including seven true freshmen.
Senior forward Emma Rappe and junior guard Erica Gartner were selected as the Beavers' team captains for 2018-19.
The Beavers finished the Northern Sun Intercollegiate Conference schedule 3-19, including a 2-12 record in the NSIC North Division.
Head Coach Chelsea DeVille enters her fourth season with the program after totaling a 18-63 record with the. Assistant coach Jamie Schultz returns for her third season as the top assistant while assistant coach Justin Weiland enters his first season on the coaching staff.
Sophomore guard Brooklyn Bachmann was named BSU's Player to Watch in the 2018-19 NSIC Preseason Coaches' Poll. She finished her true freshman season as the squad's leader in scoring, rebounding, assists and steals. Bachmann's 299 points was the most by a BSU freshman since the 2014-15 season. She led all NSIC freshmen in points per game and free throw percentage while also being named to the 2017-18 All-NSIC Freshman Team.
Bemidji State ranked 15th among NSIC teams with 54.9 points per game and 14th with 70.4 points allowed per game. The Beavers saw success guarding the 3-point line to rank sixth in the conference with 30.7 percent allowed from 3-point range.