Beaver Fever Friday – Gaby Dubois – @BSUBeaversWBB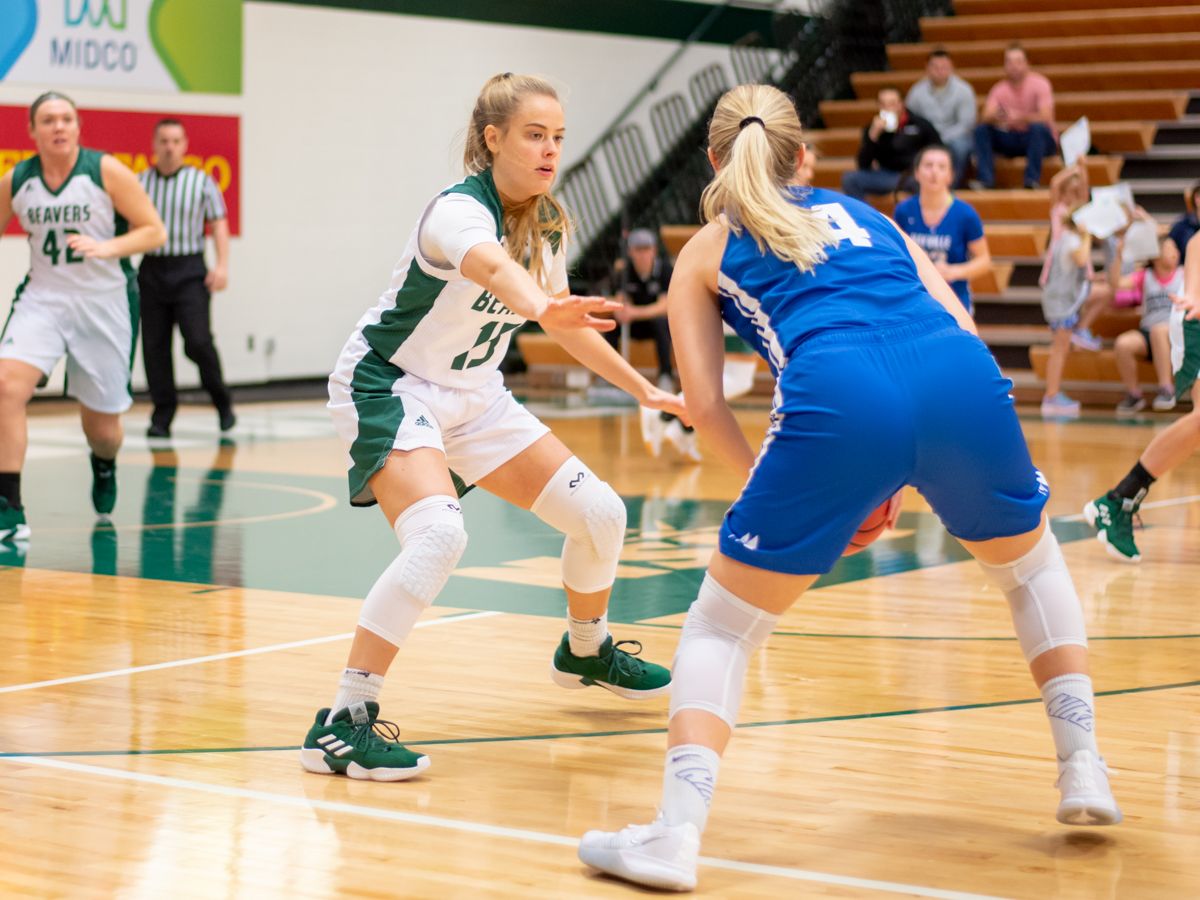 Beavers grit out 78-71 win over Comets Tuesday night
The sophomore guard duo of Maria Appicelli and Sydney Zerr came up clutch in the second half to help push Bemidji State University women's basketball to a 78-71 win over Mayville State University at BSU Gymnasium. Appicelli and Zerr combined for 20 second-half points while the Beavers finished the game on a 7-0 run for their second win of the season.
Senior forward Emma Rappe's 13 first-half points paced the Beavers through the first two quarters, making 3-of-3 from 3-point range and going 2-for-2 from the free throw line. All eight of Rappe's first-quarter points came consecutively for the team to close out the opening period. After trailing by as many as five points in the first half, Rappe sparked an 8-0 run for the Beavers to put the home squad ahead, 23-20, early in the second quarter.
Rappe along with Appicelli and Zerr each sank 3-pointers within the first five minutes of the second quarter to put BSU ahead by five points. Freshman guard Shea Oman scored four points in the first half coming on back-to-back possessions, capped by an and-one conversion to give BSU a game-high six-point lead. The Comets scored six of the final seven points in the half to cut the Beavers' lead to 39-38 heading into the locker room.
Coming into the second half, Mayville State scored five of the game's first eight points in the half to regain the lead. The lead swapped twice before the Beavers went on a 9-0 run, including five points from Zerr, near the end of the third quarter to take a 55-50 lead. The Beavers held on to the lead until midway through the final quarter as the Comets went on an 8-2 run to tie the game, 61-61.
The lead changed seven times over the next four minutes before again being tied, 71-71, with 1:29 to play. The Beavers' defense held the Comets scoreless the rest of the way, forcing MSU to shoot 0-for-5 from the floor to end the game. Appicelli and freshman guard Trinity Myer combined for the final seven points, including going 5-of-6 from the free throw line down the stretch.
Bemidji State will travel for its only non-conference road game of the season Tuesday, Nov. 20 at Valley City State University. The Beavers and Vikings will begin play at 6 p.m. in Valley City, N.D.